Fun facts about St Patrick of Ireland, along with free printable history notebooking pages for your kids grades 1-12!
---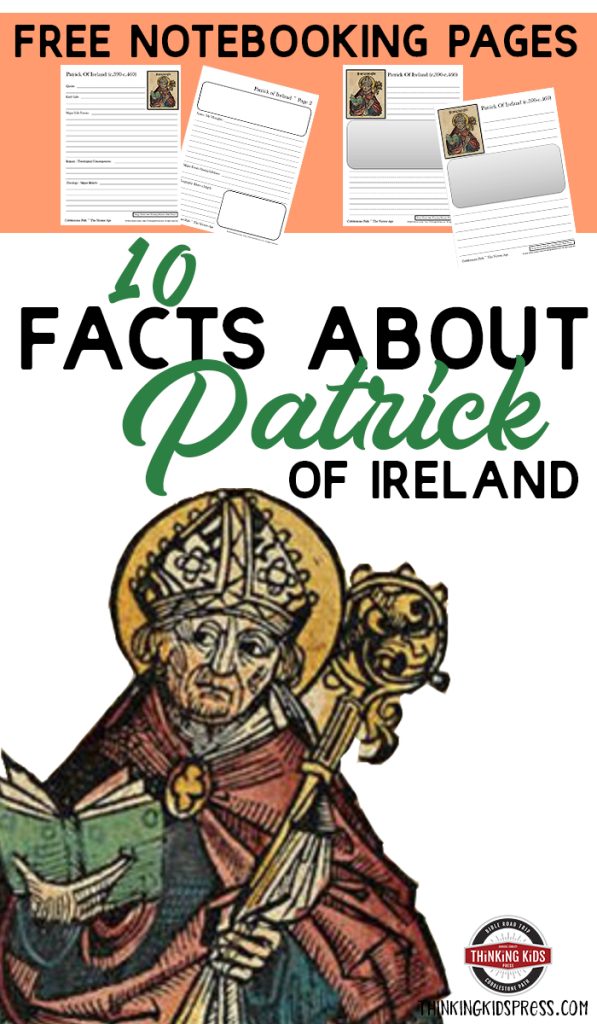 ---
Growing up, I knew Saint Patrick's Day meant you wear green, or you get pinched. This was horrifying to me for several reasons: my mom disliked green, so I didn't own any; I had an aversion to being touched; and I bruise really easily–elementary school kids aren't known for being gentle! As an adult, I learned that St. Patrick taught about the Trinity using a shamrock.
In reality, shamrocks and the color green had little to do with a serious missionary and theologian of the early church.
Since coming to truly understand the gospel and love Christian history, I've grown to respect St Patrick of Ireland (though I usually leave the designation of "saint" off, as all Christians are saints). For the sake of this post, though, I'll leave it there, as that's how most know him.
I learned about the actual Saint Patrick of Ireland through a Veggie Tales short (true story). About a year and a half ago, I read a fabulous book: Patrick of Ireland by Michael A.G. Haykin. I really enjoy his books, and this was no exception. I learned so much!
---

---
Ten Facts About St Patrick of Ireland
Patrick was born around AD 390, and died around 460, on the Roman-ruled British coastline. He was raised on an estate by his deacon father Calpornius and presbyter grandfather Potitus, yet as a boy and teen, Patrick cared nothing for Christ or the gospel.
Around the age of 16, Patrick was captured by a Irish pirates while his parents were away from the estate.
Patrick was a slave to an Irish landowner, and in his days tending sheep in the harsh environment, the Lord called him to salvation. Patrick prayed many times a day every day.
Patrick had a dream in which he was directed to return home. He ran away, finding a ship captain who agreed to take him home to Britain.
Patrick continued to have dreams or visions, with specific calls to action, such as leaving Ireland, studying theology, and returning to Ireland to preach the gospel.
Patrick studied theology, before returning to Ireland–the Celtic pagan land of his captors. He was appointed Bishop of Ireland by the Roman Catholic Church.
Patrick spent roughly the last thirty years of his life ministering to the Irish, from about AD 430-460.
Patrick wrote a creed which used specific language to guard against and answer polytheism, Arianism, and modalism.
Patrick was a man of the Bible. Though he had dreams and visions calling him to specific actions, he was far from a mystic. His writings were filled with Scripture passages and references.
One of the writings we have from Patrick is a harsh letter to a warlord, Coroticus. We also know that he was challenged by the Roman Catholic Church hierarchy on how he spent funds to sustain his ministry. In spite of controversy, Patrick is remembered as a faithful missionary and theologian.
---

---
Books About Saint Patrick of Ireland
Patrick of Ireland: The Boy Who Forgave (Trail Blazers)
Patrick of Ireland: His Life and Impact (Biography)
Patrick of Ireland: The Boy Who Forgave – This is a fabulous book by KC Murdarasi (who also wrote Augustine: The Truth Seeker) for kids ages 8-14. I love the Trailblazers line from Christian Focus 4 Kids, and Patrick of Ireland is no exception. The book is fictionalized so that it reads like a novel, but you won't find the mythology that surrounds Patrick in this book. Rather, it's based on historical documents and his own writings. You can read my review of The Boy Who Forgave here.
Patrick of Ireland: His Life and Impact (Biography) – This is a great volume on the life of Patrick, drawn largely from his own writings, the work of other scholars, and the writings of the early church. Haykin is the Professor of Church History and Biblical Spirituality at the Southern Baptist Theological Seminary. He's a great biographer, and his work is perfect for high school students, though it is aimed at adults (s0 good for you to read as well!). You can read my review of Patrick of Ireland here.
---

---
A Short Video About Saint Patrick Of Ireland
This is fun to share with your kids from Rose Publishing:
---
Free Printable History Notebooking Pages
I have some free notebooking pages for you to download. Just sign up for our free newsletter in the box below, and we'll email them right over!
---
How to Notebook (and What is Notebooking?)
---
Notebooking Resources for Your Kids!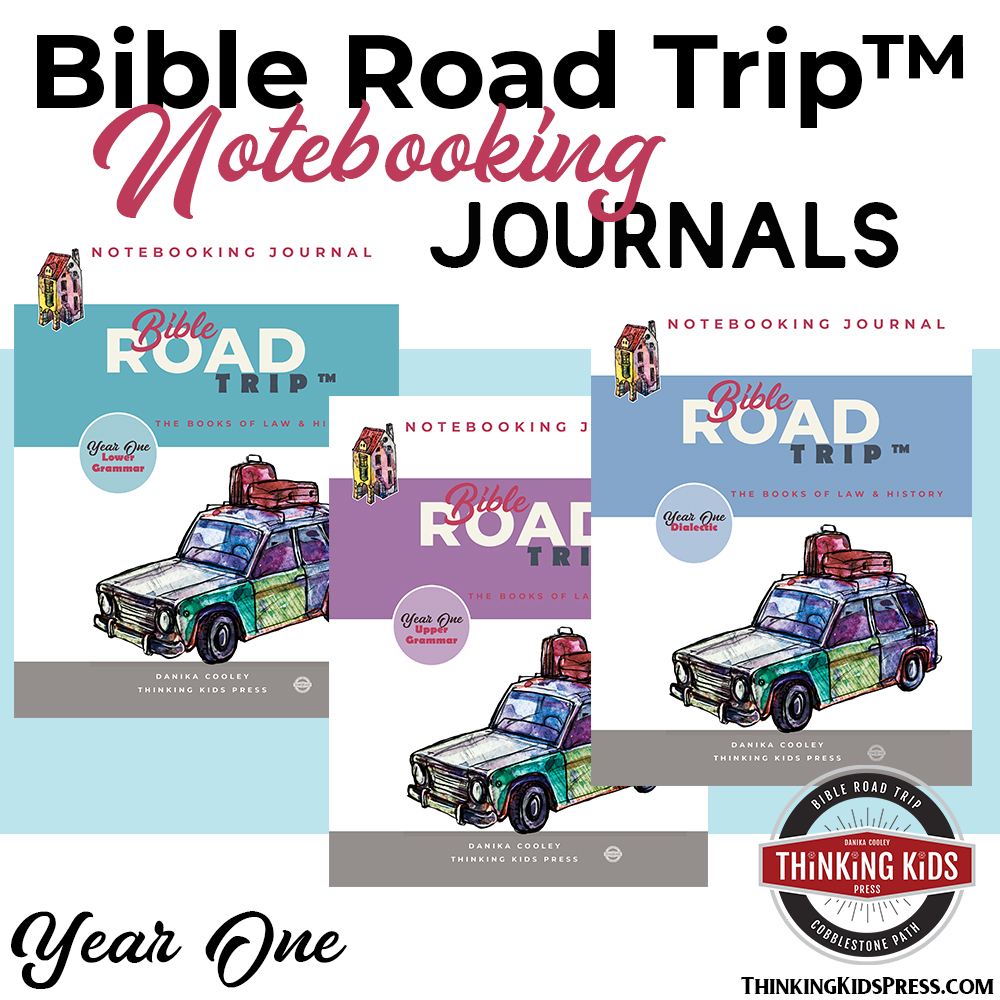 Bible Road Trip™ Year One Notebooking JournalsBuy Here
Bible Road Trip™ Year Two Notebooking JournalsBuy Here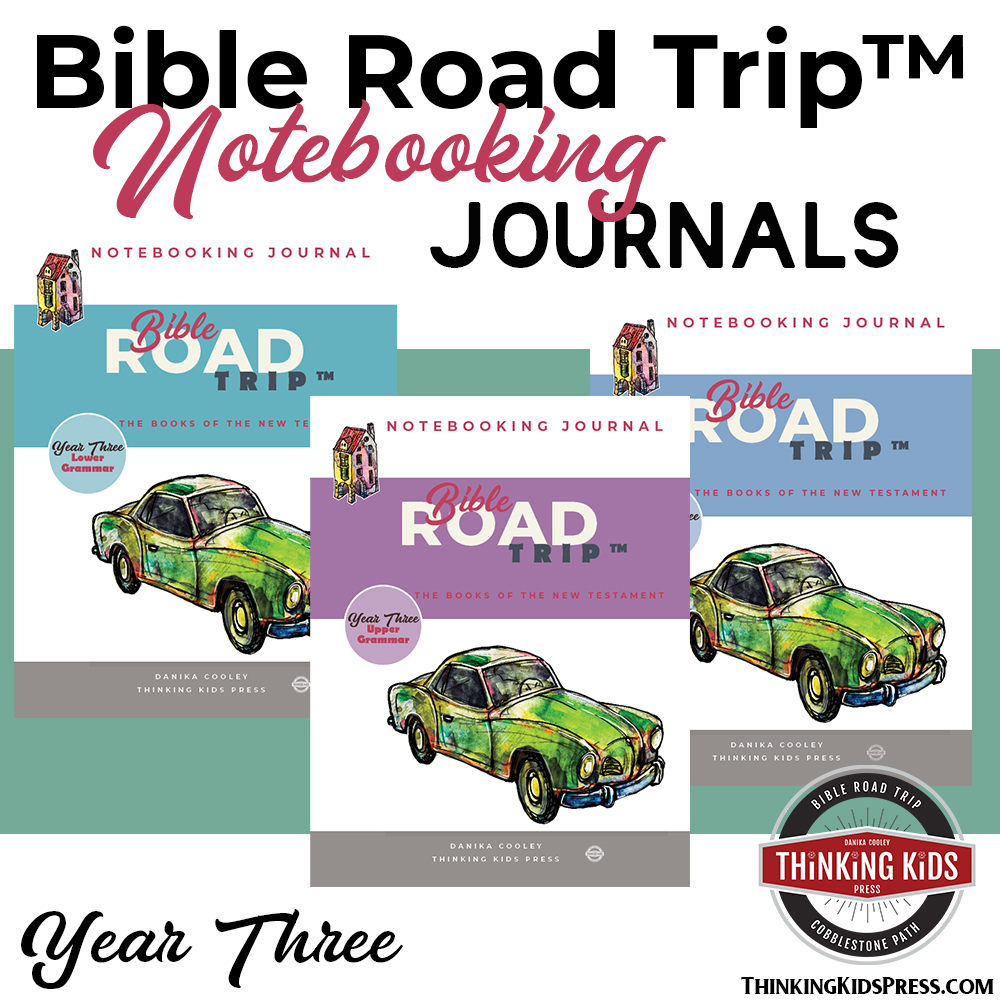 Bible Road Trip™ Year Three Notebooking JournalsBuy Here
My Timeline NotebookBuy Here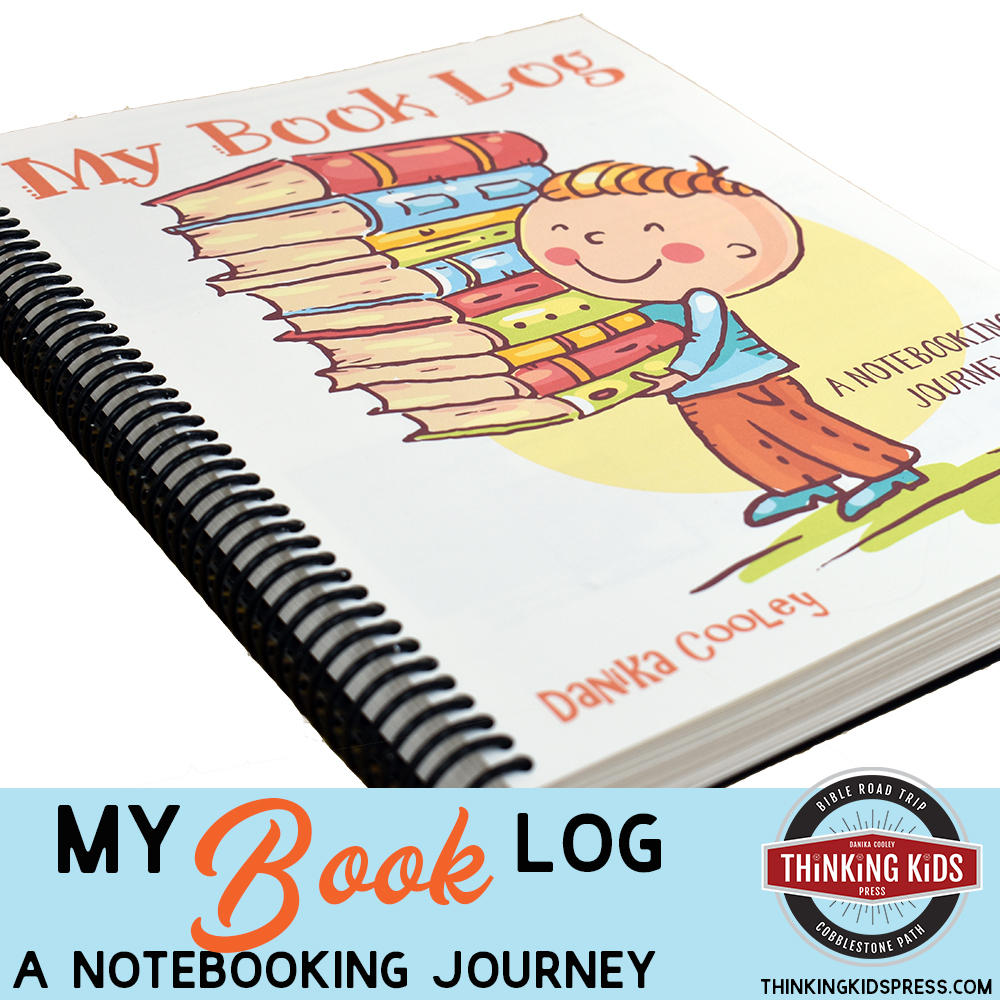 My Book LogBuy Here
My Field Trip and Travel JournalBuy Here
My Sermon NotebookBuy Here
Cobblestone Path™ Church History Research JournalsBuy Here
---

Christian Biographies for Kids | Christian History for Kids | Theology for Kids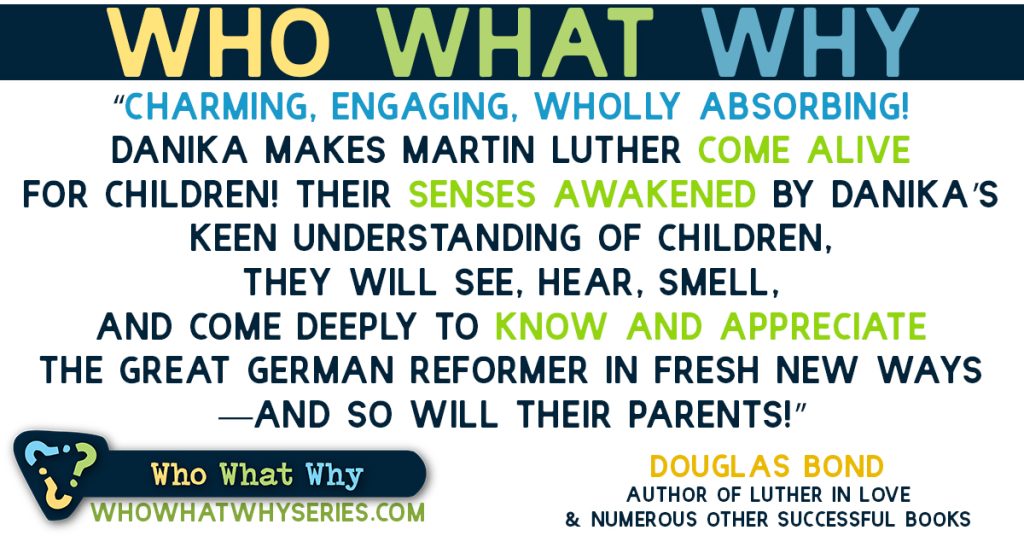 "As for the saints in the land, they are the excellent ones, in whom is all my delight." – Psalm 16:3, ESV  
Christian History Matters for Our Kids.
History matters. Now, more than ever, we see how important it is for our children to know and understand history and the Bible.
Here's why:
God is the sovereign ruler of all things. It's important for our kids to see his hand in the history of nations and in the lives of both peasants and kings. 

Christian history is the story of our family history. Our kids get to see how people who love Jesus follow him.

Understanding history can help our kids learn historic and biblical theology. They learn what the Bible says and what that means for us. They also see when the study of Scripture has taken important turns that have changed the Church.   

Reading Christian biographies and history can be a wonderful way for kids to think outside their own time and culture. God's Church spans centuries and includes people from every nation.    

Christian biographies help kids consider their own faith, walk with Jesus, and the impact their witness may one day have on others–and on history. 
Elementary-aged kids need middle grade resources that are fun, a little sassy, and that teach valuable lessons. 

The Who What Why Series is the perfect resource to teach your kids about history, while helping them apply biblical truths to their lives today.
---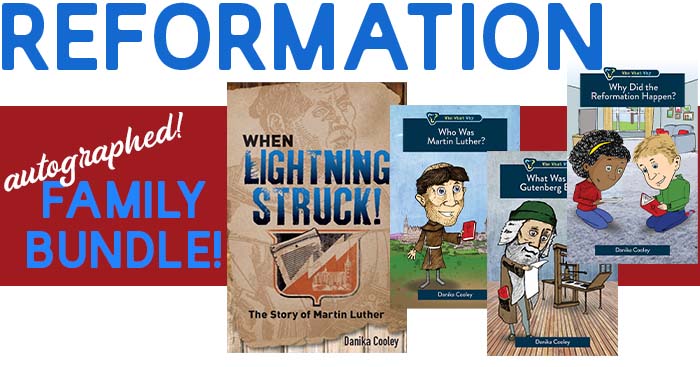 Your kids will love the Who What Why Reformation series with illustrated narratives for 8-11 year olds.
And, Martin Luther's young adult historical fiction story makes the perfect family read aloud!
Grab the autographed Reformation Family Bundle!
---
More Thinking Kids Posts You'll Love
---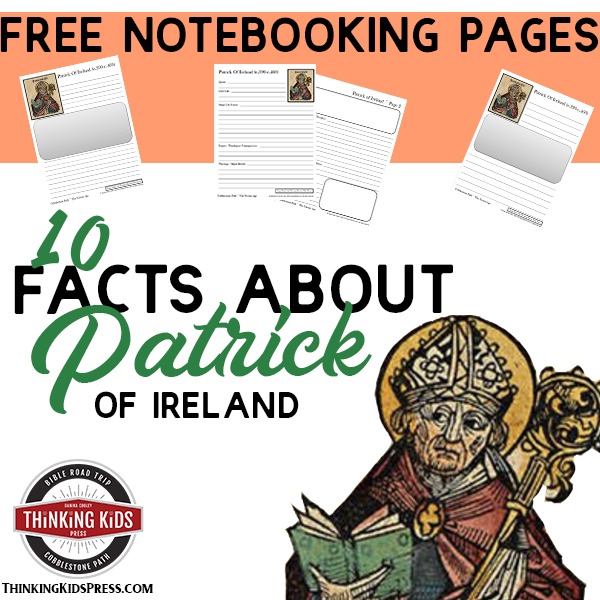 Join the newsletter
Get the Family Prayer Box Project FREE!
Teach your children to pray with this fun project that includes 7 printable sets!