When I encourage my child, I am reminding her she's made in the image of a holy and just Father. Our God is a God of encouragement.
---
I love the idea of having plants inside the house. Beautiful planters filled with greenery and flowers–it's just such an appealing idea, and one I'm constantly trying to carry out in my own home.
The reality is, I usually have beautiful planters filled with dead brown sticks.
I forget to water the plants I thought I'd love. They're beautiful for a while, but deep inside their little veins are drying up, crying out for nourishment. The plants I've chosen require liquid and, well, my life is busy, I'm in a hurry, and remembering to slow down and pour some water over my planters sometimes gets missed.
---

---
Encourage a Child
In Colossians 3:18-25, Paul makes a brief list of household rules. He covers the basics for each member of the house. In verse 21 (ESV), he instructs fathers by saying:
Fathers, do not provoke your children, lest they become discouraged.
In verses 23-24 (ESV), Paul finishes:
Whatever you do, work heartily, as for the Lord and not for men, knowing that from the Lord you will receive the inheritance as your reward. You are serving the Lord Christ.
When we provoke our children, the end result is discouragement–something we're commanded to avoid with our kids.
The Lord would have us encourage our kids, serving them as we serve the Lord Jesus Christ, working heartily for the Lord to bring our kids up in the fear and discipline–and joy–of our God.
When I encourage my child, I am pointing him to the Living Water that brings life. I'm reminding her she's made in the image of a holy and just Father.
Alternately, when I provoke and discourage my child, I'm treating him like the house plants I consistently kill–I am withholding life-giving water. Though I may not see it, I am causing spiritual veins to wither and dry up.
My job as a mama is to come alongside my kids, show them the path of life, and encourage them to run the race before them with all they have.
My job is to encourage my children.
---

---
Five Things That Occur When I Encourage My Child
When I provoke and discourage my child, there are consequences. My words and actions will stick with my child for a lifetime.
Likewise, when I thoughtfully encourage my child, there are healthy consequences–benefits that stick with my child long-term. Here are five of those benefits:
1) I nourish my child's spirit and offer him fellowship.
John Bunyan (1628-1688), the Puritan preacher and author of Pilgrim's Progress, wrote:
Christians are like the several flowers in a garden that have each of them the dew of heaven, which, being shaken with the wind, they let fall at each other's roots, whereby they are jointly nourished, and become nourishers of each other.
My gentle words of encouragement to my children, the time I take to comfort my child physically with a hug or hair tousle, and my attention to my child's gifts and skills are all vital to nourishing my child's spirit.
Rather than fearing that to encourage my children is to needlessly inflate their self-esteem, I can rest assured that Scripture speaks of encouraging others as an essential part of the Christian life. The world is a hard place, and my home should be a place where my little flowers–my kids–are secure enough to stretch and grow.
My children need me to encourage them and build them up.
The apostle Paul, writing to the church at Thessalonica, instructed Christians to encourage each other:
But since we belong to the day, let us be sober, having put on the breastplate of faith and love, and for a helmet the hope of salvation. For God has not destined us for wrath, but to obtain salvation through our Lord Jesus Christ, who died for us so that whether we are awake or asleep we might live with him. Therefore encourage one another and build one another up, just as you are doing. (1 Thessalonians 5:8-11, ESV)
---

---
2) I lead well if I encourage rightly.
The people of Israel were charged to encourage their leader Joshua (Deuteronomy 1:38, 3:28).
King David took the time to encourage his warrior (2 Samuel 11:25), though in this instance we see him encouraging Joab to follow his orders–orders that result in the death of Bathsheba's husband Uriah. This should be a caution against encouraging our children in their sin and rebellion.
When we encourage, it must be a means of pointing our child toward God.
In 2 Chronicles 35:2 (ESV), David encourages the priests in their service to the kingdom of God: "He appointed the priests to their offices and encouraged them in the service of the house of the Lord."
In the Old Testament we see examples of leaders encouraging their people to put aside idols and follow the Lord (like Josiah in 2 Kings 23:1-27), as well as examples of kings leading their people to destruction (like Manassah in 2 Kings 21:10-12).
To encourage is to lead well, provided I encourage my child to walk with God.
---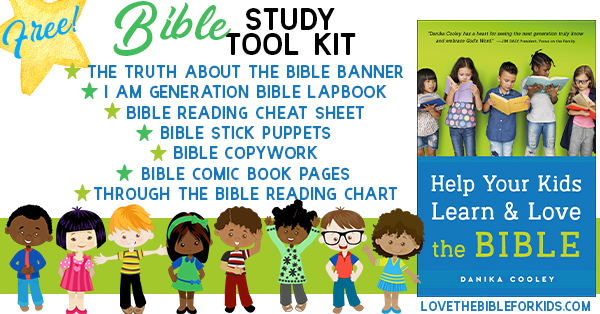 Grab your FREE Bible Study Tool Kit–over 130 pages of Bible resources for your family!
---
3) I help my child stay the course.
Throughout the New Testament, we are told to encourage our fellow believers to walk with God.
At the Council of Jerusalem, Gentiles were accepted into the family of God without the added requirement of circumcision. Requiring new Gentile converts to undergo circumcision would have been both a burden (as an adult) and an adherence to the Old Testament Law rather than a dependence on the fulfillment of the Law by Christ. Following the Jerusalem Council, the Jewish apostles and elders sent Judas and Silas along with Paul and Barnabas, bring a letter from the Council to encourage the Gentile believers:
So when they were sent off, they went down to Antioch, and having gathered the congregation together, they delivered the letter. And when they had read it, they rejoiced because of its encouragement. And Judas and Silas, who were themselves prophets, encouraged and strengthened the brothers with many words. ~ Acts 15:30-32 (ESV)
In his letter to the Church at Rome, where Paul had never been, he both chose to lead with encouragement and to speak of the encouragement that would come from the fellowship of brothers and sisters in Christ. Romans 1:8-12 (ESV):
First, I thank my God through Jesus Christ for all of you, because your faith is proclaimed in all the world. For God is my witness, whom I serve with my spirit in the gospel of his Son, that without ceasing I mention you always in my prayers, asking that somehow by God's will I may now at last succeed in coming to you. For I long to see you, that I may impart to you some spiritual gift to strengthen you—that is, that we may be mutually encouraged by each other's faith, both yours and mine.
Not only does Paul state that his presence will encourage fellow believers in the faith, just by virtue of the fact that he abides in Christ, he also encourages them by thanking God publicly for the faith of others, and for unceasingly praying for them.
Like Paul, Barnabas (whose name means Son of Encouragement), Judas, and Silas, I help my child stay the course of faith when I encourage him to depend on his salvation by grace through faith (Ephesians 2:8-9), when I publicly thank God for her, when I unceasingly pray for him, and when I allow my love for Jesus to infect our every interaction.
---
---
4) I emulate my Lord, a God of encouragement. 
Romans 15:1-7 (ESV) offers a powerful commentary on the example of Jesus, who sacrificed for us.
Ours is the God of encouragement and endurance.
We who are strong have an obligation to bear with the failings of the weak, and not to please ourselves. Let each of us please his neighbor for his good, to build him up. For Christ did not please himself, but as it is written, "The reproaches of those who reproached you fell on me." For whatever was written in former days was written for our instruction, that through endurance and through the encouragement of the Scriptures we might have hope. May the God of endurance and encouragement grant you to live in such harmony with one another, in accord with Christ Jesus, that together you may with one voice glorify the God and Father of our Lord Jesus Christ. Therefore welcome one another as Christ has welcomed you, for the glory of God.
As a daughter of the King, I want to be like my Father. I desire to bear fruit in Him, and to grow in His example. Though sanctification is difficult, it's what I long for.
As a mom, I want to:
Bear with the failings of the weak.
Not please myself, but please and build up my children.
Seek God's instruction in His Word and teach it to my children.
Encourage my children and strengthen my children through God's Word.
Live in harmony with my children.
Glorify God, with my children, with one voice.
Welcome my children as Christ has welcomed me–to the glory of God.
When I encourage my kids, I carry out the will of my Father above. In encouraging them through Scripture, I help them grow in endurance.
---
---
5) In humility, I count them above myself.
So if there is any encouragement in Christ, any comfort from love, any participation in the Spirit, any affection and sympathy, complete my joy by being of the same mind, having the same love, being in full accord and of one mind. Do nothing from selfish ambition or conceit, but in humility count others more significant than yourselves. Let each of you look not only to his own interests, but also to the interests of others. ~ Philippians 2:1-4 (ESV)
We live in a culture of self-gratification. In today's world, we celebrate ourselves–on social media, in our "me time", and often in the resources we consume that could benefit others. We're all about us.
Christ calls us to something different. We are commanded to think not of ourselves, but of others. Our calling is one of sacrifice. It's through our sacrifice for others that we follow in the footsteps of our Lord and Savior.
It's easy for me to meet my own needs first. Taking the time to cuddle with my child on the couch, to call out a positive character trait, or to offer an encouraging word requires that I set my own agenda and time schedule aside. It means I need to consciously focus on someone outside of me. I must spend time looking for substantive ways to encourage my kids.
A lifestyle of encouragement requires me to die to self and to look for precious moments to step into the lives of others.
---
My children are precious, created by the King of the Universe. When I neglect to encourage my child, it's much like when I overlook watering my houseplants. The results can be both disastrous and permanent.
It's not enough to sprinkle my kids with an encouraging word here or there–I want to encourage my kids on a regular and ongoing basis.
Additionally, how I encourage my kids is vital. Let me not be like King Manasseh, encouraging those I lead toward destruction.
Let me instead be like the followers of Jesus, encouraging their students continually toward and in God's Word.
---
Help Your Kids Learn and Love the Bible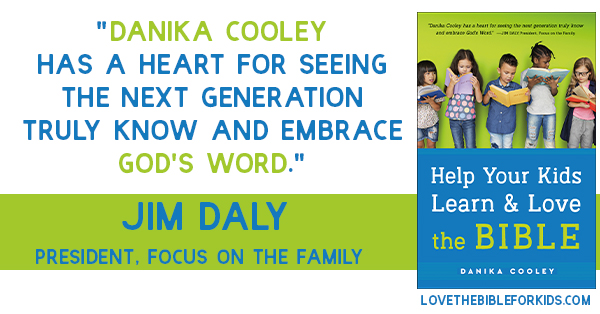 You want your kids to learn and love the Bible. 
You want to teach the Bible…
As parents, we deeply desire the best for our kids. We look for the right schools, we make them eat right and exercise, and we get them involved in extracurricular activities. We take our job as parents seriously.
But are we also putting our time and energy into
teaching them the Bible? Giving them the life-changing, soul-nourishing words of Scripture is not only doable, it's an essential part of parenting kids for Jesus. And the good news is, studying God's Word as a family doesn't have to be difficult!
2 Timothy 2:15, ESV, says:
Do your best to present yourself to God as one approved,
a worker who has no need to be ashamed, rightly handling the word of truth.
Our job, as parents who love Jesus, is to help our kids become approved workers, unashamed and rightly handling the word of truth.
The good news? Teaching the Bible isn't hard. Your family can learn the Bible together.
…and you can!
A Crash Course in Teaching the Bible to Your Kids
Danika Cooley's book, Help Your Kids Learn and Love the Bible, will give you the tools and confidence to study the Bible as a family. It will help you identify and overcome your objections and fears, give you a crash course in what the Bible is all about and how to teach it, and provide the guidance you need to set up a family Bible study habit.
You will finish this book feeling encouraged and empowered to initiate and strengthen your child's relationship with the Lord through His Word.

Help Your Kids Learn and Love the Bible will equip you with everything you need to know to teach the Bible to your kids!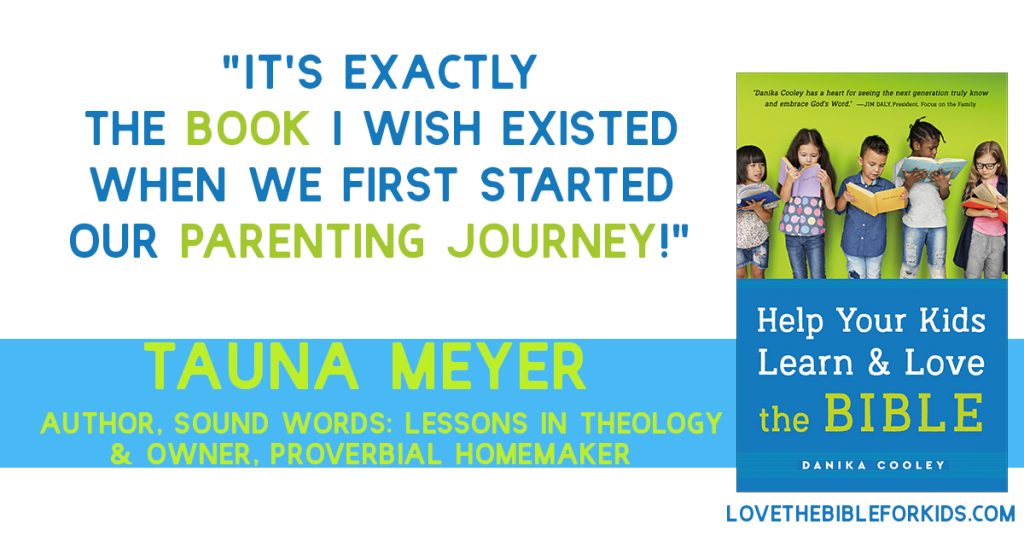 ---
More Thinking Kids Posts You'll Love
---
Join the newsletter
Get the Family Prayer Box Project FREE!
Teach your children to pray with this fun project that includes 7 printable sets!