Welcome! If you're interested in discipling children for Christ, I'd love to have you
subscribe to Thinking Kids
. Also, please
follow me on Pinterest
where I've compiled a library of discipleship and homeschool resources for you. Thinking Kids posts contain affiliate links. You can find out more about those on the
disclosure page
.
One of the best parts of being a child is the ability to imagine that anything is possible. Slip your feet into mom's shoes and throw on one of her bracelets, and you're instantly transformed into a princess. Grab a broken tree branch and wave it around, and you're a rebel general-princess, doing battle against the forces of evil.
There's a giveaway in this post!
As we grow, though, we tend to settle into a persona. We wear the same type of wardrobe every day, do our hair just a few ways, and have rote ways we respond to those around us. Gone are the days we can pull on a princess dress and feel as though we actually are a princess…..
With some effort, we may be able to change the way we look, dress, and behave. There is no makeover that can actually transform a girl into a real princess, though. At least, that's what we often tell ourselves.
A Spiritual Makeover for Your Daughter
Making over your hair or wardrobe is one thing. A spiritual makeover is something entirely different. Your daughter (and mine–and you, and me) needs a spiritual makeover, not a superficial one.
What's a spiritual makeover for your daughter look like? In short, it involves justification, then progressive sanctification. It's the change brought about by God when he calls your daughter to himself, converts her, and then changes her over time to become more like him.
As parents, we can help guide and shape our children as they grow, but only Jesus can truly change our kids. Your daughter can only become a true princess through the washing of the blood of Christ, and by adoption into the family of God.
How to Have a Bible Makeover by Catherine MacKenzie
Catherine MacKenzie has written a great book for girls ages 8-11 (and a little younger if you read it aloud to them). How to Have a Bible Makeover (Christian Focus 4 Kids, 2017) is a part of her neat Bible series for girls (see below).
How to Have a Bible Makeover talks about the phenomenon of makeovers in our culture, and about how they tend to be fleeting. Girls who receive a makeover tend to return to the way they cared for themselves before the makeover.
But a Bible makeover, or spiritual makeover, is different. When your daughter receives a Bible makeover from Jesus, that's not a change she can bring about herself. (It's also not one you can bring about!) When Jesus makes her over, your daughter will be changed from the inside out.
In conversational language, Catherine MacKenzie discusses the ways your daughter will be changed by a Bible makeover, and the eternal consequences of that change.
---
Find A Bible Makeover and Catherine MacKenzie's Other Beauty Books
How to Have a Bible Makeover
How to be a Bible Princess
How to be a Bible Beauty
---
Your Daughter: A Spiritual Warrior?
The advent of more female-centric fighter and superhero films has led to a discussion among Christians (at least if Twitter can be considered a discussion) about whether or not women should ever be portrayed as warriors.
Catherine MacKenzie discusses Ephesians 6:13-18 in a chapter of How to Have a Bible Makeover:
Therefore take up the whole armor of God, that you may be able to withstand in the evil day, and having done all, to stand firm. Stand therefore, having fastened on the belt of truth, and having put on the breastplate of righteousness, and, as shoes for your feet, having put on the readiness given by the gospel of peace. In all circumstances take up the shield of faith, with which you can extinguish all the flaming darts of the evil one; and take the helmet of salvation, and the sword of the Spirit, which is the word of God, praying at all times in the Spirit, with all prayer and supplication. To that end, keep alert with all perseverance, making supplication for all the saints… (ESV)
The Bible does talk about fighting the good fight of faith (1 Timothy 6:12), and about wearing spiritual armor. While I don't believe that fighting in hand-to-hand combat is the proper role for our daughters (or for us as Christian women), we are called to a different kind of warfare. We fight for the cause of Christ through prayer, the reading of Scripture, living righteous lives, and sharing the gospel.
Any true spiritual makeover will involve your daughter becoming more of a warrior for Christ. She won't be a warrior like Wonder Woman. She'll be a praying, loving woman abiding in Christ. I love this chapter, and the way Catherine MacKenzie handled it.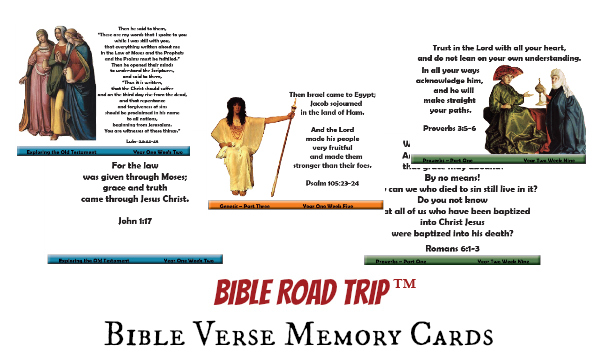 A Spiritual Makeover for Your Daughter Comes Through a Bible Makeover
My daughter, and yours, can only have a true spiritual makeover by having a Bible makeover. She needs to know what's in the Bible, and she must apply it to her life. She can only do that through true spiritual conversion.
Catherine MacKenzie's 
How to Have a Bible Makeover
is a fabulous book for your daughter, aged 5-11. I highly recommend the whole series. Catherine MacKenzie writes as an older friend, advising girls without condescending. I highly recommend the book.
Bible Makeover Giveaway ~ Ends 1/12/18
Void where prohibited by law. Must be at least 18 years of age. Open only to entrants in the United States. This giveaway is in no away associated with Facebook, Twitter, Instagram, or Pinterest. No purchase necessary for entry. Odds are determined by the number of entries. Selected winners will have 48 hours to respond to email notification to claim their prizes or another winner will be drawn.
How to Have a Bible Makeover by Catherine MacKenzie
---
More Posts You'll Love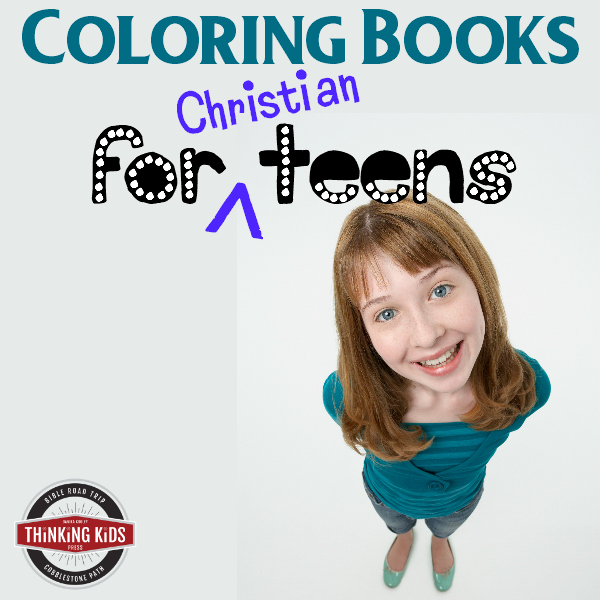 Coloring Books for Teens
Theology Through Stories
Build Your Library for the Christian Home
---
Join the newsletter
Get the Family Prayer Box Project FREE!
Teach your children to pray with this fun project that includes 7 printable sets!
~ Danika Cooley
Danika Cooley is the author of When Lightning Struck! The Story of Martin Luther (Fortress Press, 2015), Wonderfully Made (CF4K, 2016), and Bible Road Trip. Her work has been featured in internationally-recognized children's magazines over 150 times.