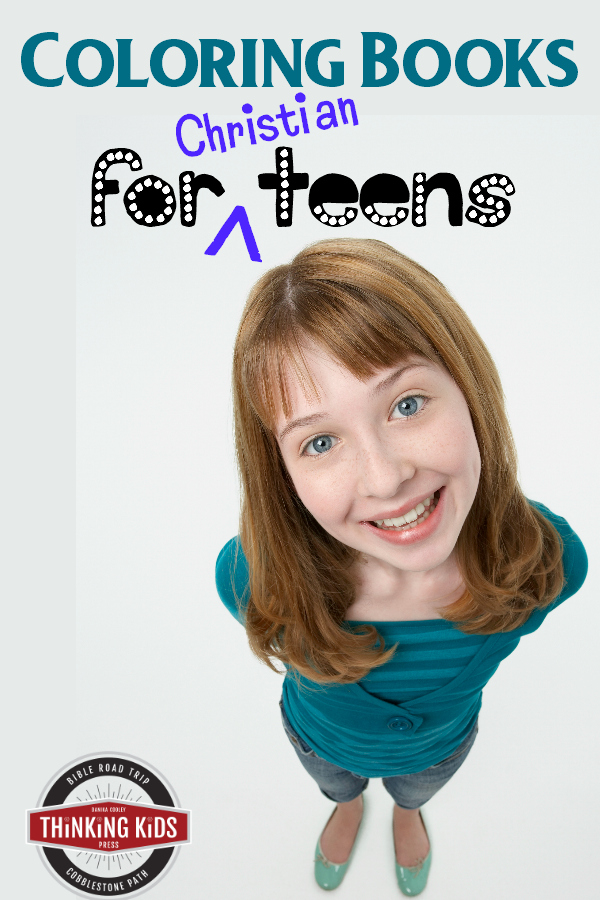 Coloring (or painting as I prefer) is so much fun for teens (and also for their moms). I have four new coloring books for teens from Bethany House to introduce you to. I'm excited about these!
I want to thank Bethany House for sending me copies of each of the four books so I could paint them, and also for providing a copy of each for the giveaway winner!
1 ) Coloring Books for Teens: Creative Moments of Grace by Gayla Irwin
Creative Moments of Grace
(80 pages) is perfect for teens and preteens. Part coloring book, part journal, there's a short verse to read (and sometimes to color), and questions to answer. Each pages has some coloring to do.
I chose a short passage from Matthew to paint with my favorite iridescent watercolors. You might want to encourage your teen to get out their Bible and look up the passage surrounding the verse. It's important to read everything in context.
For this short passage, there were a couple of journaling questions to answer.
2) Coloring Books for Teens: Pocketful of Promises by Margaret Feinberg
I have a number of larger coloring journals from Margaret Feinberg. 
Pocketful of Promises 
(64 pages) is a much smaller version of those journals at about 5″x8″. I 
really 
like Margaret Feinberg's coloring journals.
As you can see, each page has a verse to read and think about, and a more intricate picture to color or paint.
Rather than writing my own reflections on each verse, I prefer to look the verse up and copy the whole passage(s) surrounding it. Copying Bible passages helps me really think through what they're saying, and I remember them better.
3) Coloring Books for Teens: The Glory of the Messiah by Susan Perlman and Shelley Skoropinski
The Glory of the Messiah 
(48 pages) is a cool book, and a great option for teen boys who enjoy coloring as many of the pictures are pretty masculine.
Each spread in the book covers a prophecy made about Jesus, and its fulfillment. There's a verse from the Old Testament and from the New Testament.
This is a straight coloring book, with no journal space. The pictures are quite intricate and a lot of fun to color or paint.
4) Coloring Books for Teens: Words of Grace by Jacqui Grace and Dee Arrand
Words of Grace 
(64 pages) is actually a small (6.5″x6.5″) devotional. which focus on our identity in and relationship with Christ.
Each spread has a short devotional, perfect for teens, and a really cute coloring page. I like Jacqui Grace's doodles. They're really cheerful.
I
reviewed Words of Grace in more detail here
. It's a sweet little book and would make a great gift.
Coloring Books for Teens: Where to Find Them
You can find each of these fabulous new Bethany House coloring books at Amazon. They'll make a great gift for your teen, or a fun treat for you or a friend!
Pocketful of Promises: A Prayer Journal Coloring Book
Words of Grace: A Coloring Book Devotional
Creative Moments of Grace: An Interactive Journaling Experience
The Glory of the Messiah: An Adult Coloring Book
Coloring Tools for Teens
Half the fun of coloring and painting is the supplies, right? I'm going to point you to my favorites… and I'm including one of each in the giveaway, along with a copy of each of the books above.
Amazon:
Artist's Loft Pearlescent Watercolor Pan Set
These are awesome. They're student-grade watercolors, but they spread nicely and cover well if you want them to. But that's not what I love about them. I love them because they're lightly sparkly. I think you can see the glimmer best in the top picture of the pumpkins I painted. Honestly, the sparkle makes me happy, so I figured it would make you happy too.
Amazon:
10 Piece Nylon Hair Brush Set
To use watercolors with a coloring book you need a variety of brush tip sizes, and these work nicely.
Amazon:
12 Prismacolor Premier Verithin Colored Pencils
Prismacolor Colored Pencils are excellent, and the Verithin work well with adult coloring books. They have a hard core, rather than Prismacolor's usual soft core, so the sharpened tip holds a point well.
Amazon:
Prismacolor Premier Pencil Sharpener
If you use Prismacolor colored pencils, they'll need to be sharpened. This one has great reviews.
Amazon:
Uni-Ball 207 Medium Gel Pens
These are my favorite pens to journal with. They write smoothly–they don't smear or drag. I also really like the width of the tip. They're perfect. I love the 8-pack of pretty colors. I use them so frequently I purchase a new pack every few months. LOVE them.
Posts You'll Love
Bible Verse Coloring Pages and Devotions for Teens (and Their Moms)
Coloring Read and Play Kits for Kids
Scripture Coloring & Journaling for Moms & Teens
Free Printable Bookmarks for Mom to Color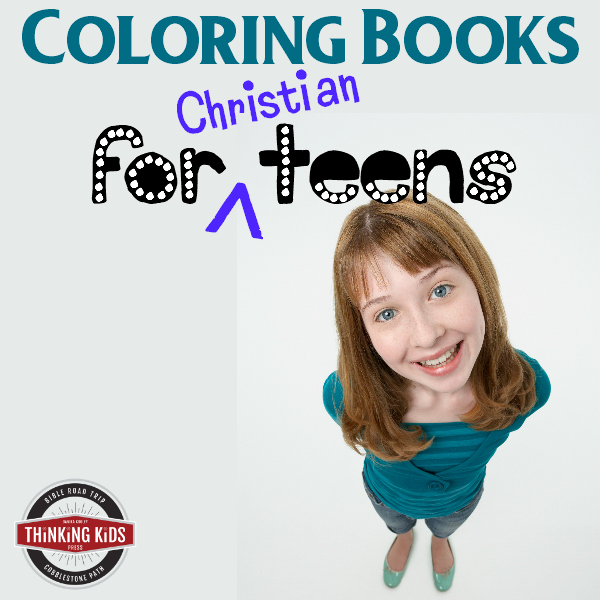 Join the newsletter
Get the Family Prayer Box Project FREE!
Teach your children to pray with this fun project that includes 7 printable sets!