I want to thank Anne Marie Gosnell for providing a copy of Walk This Way: Ethics and Sanctification Lessons for Kids in return for my honest opinion.
Children think in very concrete ways. One of my favorite ways to teach the Bible to groups of younger children has always been through skits, object lessons, and creative storytelling.
When I was teaching Ephesians 6:10-20 (The Whole Armor of God) to my kids, we would pretend to be valiant knights, dressing up in the armor of God. We did it over and over again, putting on each separate piece of armor, until they had memorized each aspect of their armor. Later, when the boys would face a difficult situation–there are a lot of difficulties when you're five!–we'd pull out our Sword of the Spirit, which is the Word of God. We'd talk about why it's important to stay in Scripture and to memorize verses. Then we'd talk about what the Bible says about the difficulty that was occurring at that moment.
---

---
We even made swords with Ephesians 6:17 on them. We held mock battles and talked about what it means to fight spiritually. We'd go over what using each piece of armor looks like in real life.
It was a valuable way to really remember the Scriptural teaching on preparing spiritually to do battle with the enemy in our daily lives. Dressing as knights and labeling our physical armor helped the boys understand the truth about a spiritual situation they couldn't actually see.
Bible Object Lessons for Kids
A Bible object lesson uses tangible, concrete items to teach a lesson that is abstract and difficult to understand. Using objects to teach Bible lessons to young children not only makes the abstract easier to comprehend, it also helps children who are visual learners better grasp what is being taught.
Anne Marie Gosnell, a 25 year veteran of children's ministry with a graduate degree in education and a kid ministry blogger at Future Flying Saucers, has written Walk This Way: Ethics and Sanctification Lessons for Kids (2016), a series of 21 Bible object lessons for kids, designed to be taught to groups of children.
Walk This Way by Anne Marie Gosnell
Walk This Way focuses on teaching children to live biblically.
Each lesson includes:
An overview of the Bible story focus, the materials need for the object lesson, and the background to the biblical story.
An object lesson complete with discussion questions.
A Bible lesson with an annotated story.
Life application including a guided discussion with the children.
A Bible verse coloring page.
There is a printable poster for each lesson available at a special resource site, or you can purchase a full-color printed pack of posters at the Future Flying Saucers site (see the link below).
Lessons Included:
Accept Advice and Instruction
Dealing with Bad Language
Encourage Courteous Behavior
Become a Secret Initiative Servant
Choose to Be a Peacemaker
Dealing with Temptation
How Sneaky is Manipulation?
How is Your Self-Control?
Respecting the Rights of Others
When Is It OK to Disobey Authority?
Dealing with Rebellion
How to Handle Boasting
Green with Jealousy and Envy
Being a Best Friend
Why Should We Follow Directions?
Being on Mission Takes Effort
How to Deal with Cheating
Encouraging Cooperation
Be an Encouraging Person
Why Do We Need to Be Godly Anyway?
Alive in Christ Christmas Lesson
Each lesson in the book is well-written, and it's obvious that each lesson has been tested with a group of children and developed for the way little ones think. Though the lessons are written to be used with groups of children in church setting, they would also work well in a co-op or classroom, and it could be adapted a little to be used at family worship or during a homeschool circle time.
---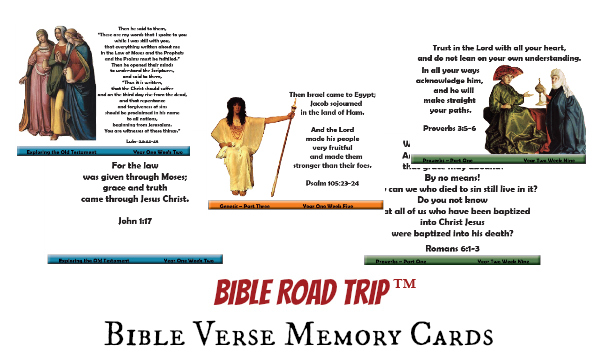 ---
What I Loved About Walk This Way
I really like the creative object lessons.
The Bible lessons are well written.
I appreciate the discussion questions in the Life Application Section of the book.
There is a focus in each lesson not only on teaching children well, but on helping those presenting the materials to become better teachers.
I appreciate the fact that Anne Marie has put together a resource page on her site for those who purchase the book. There are printable materials to use with each lesson.
I like the focus of the coloring pages on a Bible memory verse.
Anne Marie Gosnell has a gift with teaching children and then developing materials for teachers to use with their children.
---
Or purchase at Future Flying Saucers: Walk This Way.
---
Two Things to Consider with Sanctification Lessons
I want to be clear that I recommend Walk This Way. I also want to offer this commentary as a part of a broader discussion and as a way to really think about Bible lessons.
There are two issues I'm always really sensitive to when reviewing these kinds of books: decisional regeneration and works-based theology. I'm going to talk about both in the context of Walk This Way. 
1. Decisional Regeneration vs. Confessional Regeneration
My General Concern: I adhere to the theology of confessional regeneration, or the belief that Scripture teaches that the Lord alone chooses, calls, and regenerates those who are saved. While a prayer to confess sin and to express belief in Jesus Christ as God incarnate died for our sins and rose again can be an important act as we begin to talk to God, it is not in itself a "saving" act. Nor are we saved by a decision to follow Jesus. You can read more about decisional regeneration and why it differs from confessional regeneration here.
Rather, we are saved through a process in which God predestines us for salvation, God then calls us to Himself and regenerates our soul–making us alive though we were once dead in our sins, and He gives us faith to believe upon Him. God justifies us through the atonement of Christ's blood, adopting us into His family. After justification, we continue on a process of progressive sanctification and perseverance until we are finally glorified when we rise from the dead to eternal life with Christ.
In Walk This Way: Most kidmin books hold to decisional regeneration. While Walk This Way does allude to this three times (that I saw), it is not intrusive and can easily be overlooked if you, too, hold to a confessional regeneration theology. All three incidences of decisional regeneration occur in the teacher instructions; they can easily be overlooked.
2. Works Based Theology
My General Concern: Whenever I review group Bible curriculum, I am especially sensitive to curriculum that focuses on a moral application of a Bible story rather than on the gospel itself and on God's grand story of salvation. As a former Sunday School coordinator and teacher, and volunteer for many Bible-based kids programs, I saw a lot of curriculum that I felt focused on helping kids be a "good" person rather than upon the good news of the gospel. I made a point of offering the entire story of the gospel in a condensed story form every single time I taught.
I think one of the dangers of teaching morals-based lessons is that we can inadvertently convey to children that we are saved by virtue of our good deeds, rather than the Scriptural truth that we are saved by grace through faith (Ephesians 2:8-9). Another danger of teaching Bible stories with a moralistic bent is that there is a danger of conveying Moralistic Therapeutic Deism to our young people rather than the gospel.
In Walk This Way: Anne Marie Gosnell continually emphasizes in the Bible lessons that these lessons are about walking on the narrow path of salvation. She presents the gospel in a number of the lessons.
If you use the lessons in your home and you are focused on presenting the gospel often, I think that is sufficient. After all, Scripture does teach us about sanctification, sometimes by direct command, sometimes through generalized wisdom (like the Proverbs), and sometimes by example.
If you use these lessons in a group, I'd encourage you to do a brief overview of the gospel, and to remind children that sanctification follows justification before every lesson. We're not even capable of being good until Christ gifts us His righteousness!
Again, these are issues I am concerned with in every children's ministry book. Walk This Way is a great tool, and I recommend it. 
---
Fun Bible Resources for Kids
---
Join the newsletter
Get the Family Prayer Box Project FREE!
Teach your children to pray with this fun project that includes 7 printable sets!