October 31st, 2017 is the 500th anniversary of Reformation Day! Reformation Day is a remembrance and celebration of the day
Martin Luther nailed the
Ninety-Five Theses 
to the door of the Wittenberg Castle Church.
Though there had been earnest attempts to reform the Roman Catholic Church prior to Luther's Ninety-Five Theses, his document listing objections to the practice of selling plenary indulgences–a certificate claiming to absolve the purchaser's sins–kicked off the Protestant Reformation. That earned Martin Luther the title Father of the Reformation.
Reformation History for Kids
The Reformation was a movement that not only changed the course of the Christian Church–both Protestant and Catholic, it was also a movement that changed the course of the world. Our kids need to know and understand the history of the Reformation and its impact on their world today.
Martin Luther and the 95 Theses
I wrote When Lightning Struck!: The Story of Martin Luther so that families could read the exciting story of Martin Luther, the 95 Theses, and Reformation history. The book is a teen novel, but many families have shared it as a read aloud!
You can purchase a copy of When Lightning Struck! on Amazon. 
Listen to me read the first chapter of When Lightning Struck!.
Reformation Day
Many Christian families celebrate Reformation Day on October 31st rather than Halloween. We remember that the Reformation marked a return to the biblical teaching of what the Reformers called the 5 Solas.
The 
5 Solas 
of the Reformation are slogans that remind us of vital biblical truths:
Sola Scriptura – By Scripture Alone: The Bible is God's Word, our authoritative, inerrant, and inspired guide.
Sola Fide – By Faith Alone: We are saved by faith alone, not by works or merit.
Sola Gratia – By Grace Alone: We are saved by God's grace through faith. Salvation is a free gift from God.
Solus Christus – Through Christ Alone: We are saved only by the atoning blood of Christ and it's through Jesus that we know God.
Soli Deo Gloria – To the Glory of God Alone: We were created and saved to bring glory to God, the King of the Universe. Everything we do should be for His glory.
Reformation for Kids: 13 Biographical Cards
You can use these cards with your family on their own, or you can use them in conjunction with the Martin Luther unit study or 
When Lightning Struck! 
discussion guide. Both are free to download.
You'll find registration forms for those at the bottom of the 
When Lightning Struck 
page.
The Reformation Biographical Profile cards are available for just $5 in the Thinking Kids Press store.

Sound Theology for Today
The Five Solas
The Five Solas are slogans that were popularized by the Reformers during the reformation of the Church (1350-1648). These slogans are based on biblical truths and sound doctrine. Knowing and understanding the Five Solas is important for your children–it will help read and apply Scripture to their lives.
The Five Solas: Signs to Follow on the Narrow Path Family Bible Study
This family Bible study will help you explore Scripture in an engaging manner with seven days of family study. Each day includes:
An overview of a Sola or Scriptural concept
A Bible passage to study with discussion questions
Additional passages to read to better understand the intent of each Sola
A structured notebooking page to encourage independent thinking and writing skills
A family activity to creatively cement your child's learning
A memorable craft  encourage creative expression and further your child's understanding
Bonus coloring pages for older children and a printable card set for memory games
Seven Days of Study
Your family will study the Five Solas together for seven days. Need more time to explore? You can always extend each day's study to several days or even a week!
Day One: Lost in the Woods: How the Solas came to be and what Sola means
Day Two: Sound Doctrine
Day Three: Sola Scriptura
Day Four: Sola Fide
Day Five: Sola Gratia
Day Six: Solus Christus
Day Seven: Soli Deo Gloria
Additional Activity Pages
You'll find fabulous additional printable activities in your The 5 Solas family Bible study.
Printable Cards to be used as flash cards, memory cards, or a matching game
Seven coloring pages for older kids and adults
The 5 Solas: Signs to Follow on the Narrow Path is just $14.99 for a family license! Get your copy today.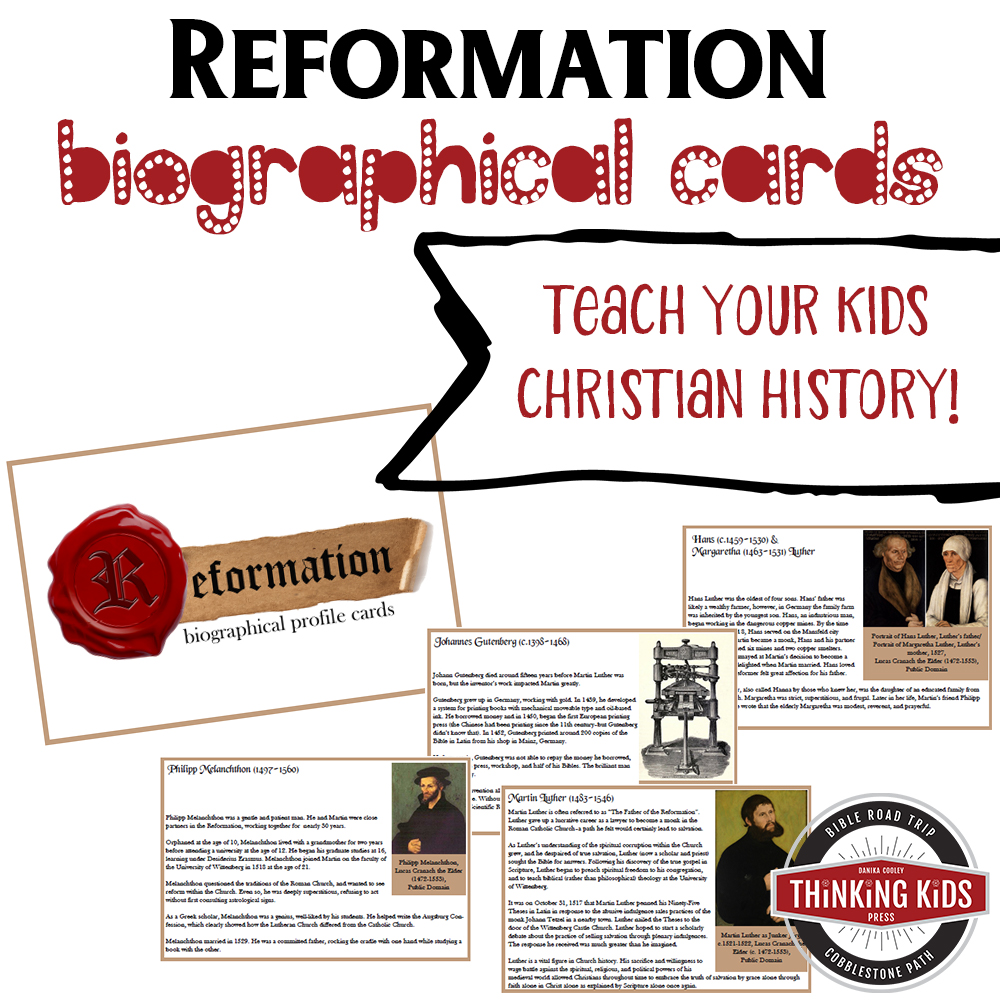 Join the newsletter
Get the Family Prayer Box Project FREE!
Teach your children to pray with this fun project that includes 7 printable sets!