John Knox of Scotland was a Reformer central to the movement. Check out this great John Knox biography for kids ages 7-12!
---
 I want to thank Christian Focus Publications for providing me with a copy of John Knox: The Sharpened Sword in return for my honest opinion.
It's no secret that I love Christian Focus Publication's Trailblazers line of Christian biographies for children ages 9-14. They are written by various authors in a narrative format with fictionalized dialogue. Reading a Trailblazers book almost feels as though one is reading a novel rather than a biography.
I also really appreciate the fact that the Trailblazers series covers figures from Christian history that are generally not available in books for children. Some of the men and women they've covered in their 62 published biographies (so far) include John Stott, John Calvin, Martin Lloyd-Jones, and Queen Mary of Orange.
See what I mean? Not your average fare.
The books also cover some of the wonderful missionaries we all love to read about like Mary Slessor, Gladys Aylward and Adoniram Judson.
These books have become a standard part of our history curriculum.
---

---
John Knox of Scotland
I was excited to see a new addition to the Trailblazers. Catherine Mackenzie is the author of nearly 90 books. Our family was first introduced to Ms. Mackenzie's work through her Little Lights Biography Series for younger children. They are fantastic!
The Reformation, and the period following it were a bloody time in history. Catholics killed Protestants, Protestants killed Catholics, and it seems like everyone killed the Anabaptists. There are no Anabaptists in the story of John Knox, but there is plenty tension over religious freedom. The battle to worship Jesus Christ alone and to look to Scripture alone for guidance was being waged across Europe, and it came at last to Scotland.
---

---
John Knox the Reformer
John Knox had begun his adult life as a Catholic priest. Upon hearing the gospel preached by men such as George Wishart, Knox left the Catholic faith, became Reformed and took work as a tutor. The Sharpened Sword chronicles his life from that point forward, through his work as a bodyguard for Wishart, as a leader of a Reformed resistance, and his reluctant acceptance of the call to preach.
From the seige of Saint Andrews, Knox was arrested and sentenced to serve as a slave on a French ship, rowing in the galley. His journeys afterward took him through England, and back and forth from Scotland to Geneva, where he worked alongside John Calvin. He spent the last years of his life preaching in Scotland.
The Sharpened Sword is an excellent addition to any study on the Reformation, or on Scotland. It's also interesting to read just for a better understanding of Church history.
---
---
John Knox Biography Facts
There are a couple of points you will want to know about before choosing The Sharpened Sword for your family.
The first is that this book is written from a Reformed perspective.
Second, be aware of the fact that a good deal of the story line from the last years of Knox's life center around his battle for religious freedom in Scotland against Mary Queen of Scots.

Mary's affairs and marriages were somewhat messy and interfered much with her reign.
While Ms. Mackenzie is not explicit about Mary's behavior, she does not avoid it either, implying that the queen used flirtation to gain power.

She also chronicles Mary's marriages, and at one point uses the word 'lover'.

For this reason, I will wait to have my children read The Sharpened Sword until middle school.
---

---
Purchase John Knox: The Sharpened Sword 
John Knox: The Sharpened Sword (Trail Blazers)

OR, at Christian Book:
---
Four reasons to teach Christian history to your kids!
---
More Christian Focus Trail Blazers Books for Your Kids
Our family loves the Christian Focus Trail Blazers books. They're perfect for ages 7-14. We read them as we studied history! Check them out.
Eric Liddell: Finish the Race

John Chrysostom: The Preacher in the Emperor's Court

Samuel Rutherford: The Law, the Prince and the Scribe

Francis & Edith Schaeffer: Taking on the World

Titanic: The Ship of Dreams

William Tyndale: The Smuggler's Flame

Wilfred Grenfell: Courageous Doctor

Dietrich Bonhoeffer: A Spoke in the Wheel

Elisabeth Elliot: Do the Next Thing

Betty Greene: Courage Has Wings

Ulrich Zwingli: Shepherd Warrior

Lilias Trotter: Daring in the Desert

Isobel Kuhn: Lights in Lisuland

Jim Elliot: He Is No Fool

George Müller: The Children's Champion

Adoniram Judson: Danger on the Streets of Gold

Patricia St. John: The Story Behind the Stories

Helen Roseveare: On His Majesty's Service

John Newton: A Slave Set Free

John Calvin: After Darkness Light

John Knox: The Sharpened Sword

Billy Graham: Just get up out of your Seat

Richard Wurmbrand: A Voice in the Dark

Mary Slessor: Servant to the Slave

Joni Eareckson Tada: Swimming Against the Tide

Hudson Taylor: An Adventure Begins

Augustine: The Truth Seeker

Patrick of Ireland: The Boy Who Forgave

Brother Andrew: Behind Enemy Lines

Lottie Moon: Changing China for Christ

D L Moody: One Devoted Man

Nate Saint: Operation Auca

John Welch: The Man Who Couldn't Be Stopped

Michael Faraday: Spiritual Dynamo

William Wilberforce: The Freedom Fighter

C. S. Lewis: The Story Teller: Trailblazers Series

Jonathan Edwards: America's Genius

Charles Spurgeon: Prince of Preachers

George Müller: The Children's Champion

George Whitefield: Voice That Woke the World

Amy Carmichael: Rescuer By Night

Mary of Orange: At the Mercy of Kings

Martyn Lloyd-Jones: From Wales to Westminster

Hannah More: The Woman Who Wouldn't Stop Writing

Fanny Crosby: The Blind Girl's Song

Paul Brand: The Shoes That Love Made

Frances Ridley Havergal: The Girl Who Loved Mountains

Corrie Ten Boom: The Watchmaker's Daughter

Gladys Aylward: No Mountain Too High

John Bunyan: Journey of a Pilgrim

David Brainerd: A Love for the Lost

John G. Paton: South Sea Island Rescue

Billy Bray: Saved From the Deepest Pit

John Stott: The Humble Leader

Bill Bright: Dare to be Different

Charles Simeon: For Christ in Cambridge (Trail Blazers)

William Carey: Expecting Great Things (Trail Blazers)

Jack Turner: Truth in the Arctic (Trail Blazers)

Elaine Townsend: At Home Around the World (Trail Blazers)

Thomas Clarkson: The Giant With One Idea (Trailblazers)

John and Betty Stam: To Die is Gain (Trail Blazers)

Maud Kells: Fearless in the Forest (Trail Blazers)

Jim Elliot: He Is No Fool (Trail Blazers)

Elizabeth Prentiss: More Love (Trailblazers)

Polycarp: Faithful unto Death (Trail Blazers)

Thomas Cranmer: The King's Ambassador (Trailblazers)

Olaudah Equiano: A Man of Many Names (Trail Blazers)

---

Christian Biographies for Kids | Christian History for Kids | Theology for Kids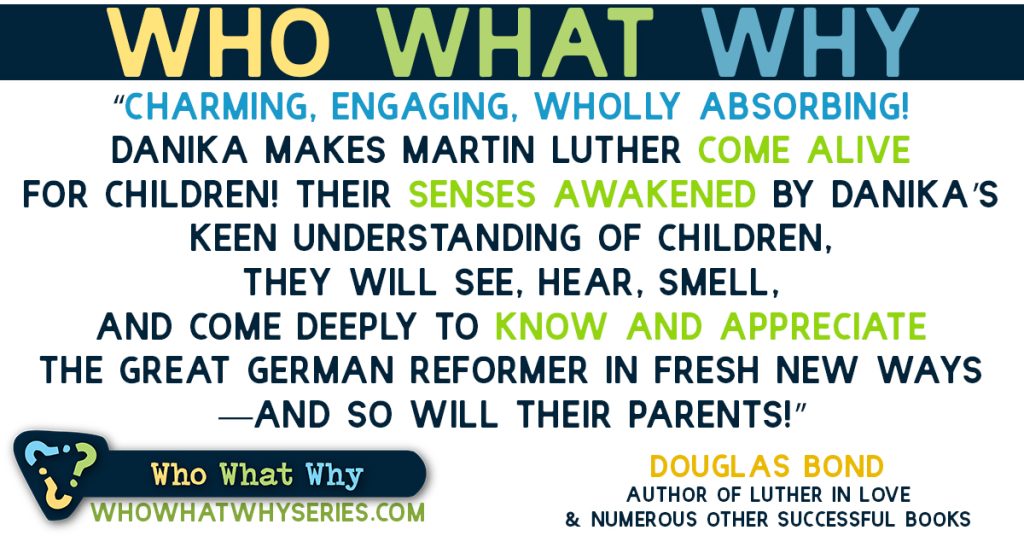 "As for the saints in the land, they are the excellent ones, in whom is all my delight." – Psalm 16:3, ESV  
Christian History Matters for Our Kids.
History matters. Now, more than ever, we see how important it is for our children to know and understand history and the Bible.
Here's why:
God is the sovereign ruler of all things. It's important for our kids to see his hand in the history of nations and in the lives of both peasants and kings. 

Christian history is the story of our family history. Our kids get to see how people who love Jesus follow him.

Understanding history can help our kids learn historic and biblical theology. They learn what the Bible says and what that means for us. They also see when the study of Scripture has taken important turns that have changed the Church.   

Reading Christian biographies and history can be a wonderful way for kids to think outside their own time and culture. God's Church spans centuries and includes people from every nation.    

Christian biographies help kids consider their own faith, walk with Jesus, and the impact their witness may one day have on others–and on history. 
Elementary-aged kids need middle grade resources that are fun, a little sassy, and that teach valuable lessons. 

The Who What Why Series is the perfect resource to teach your kids about history, while helping them apply biblical truths to their lives today.
---
Bible Resources for Your Kids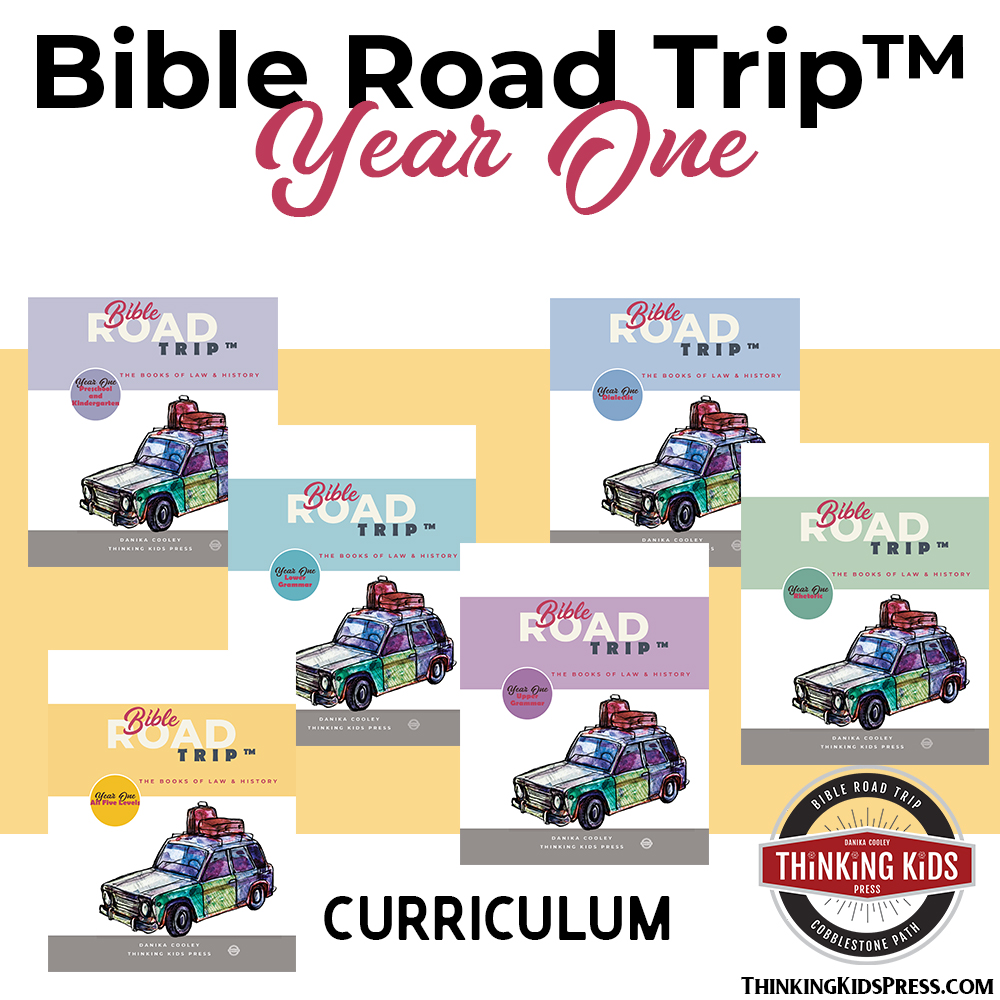 Bible Road Trip™ CurriculumLearn More Here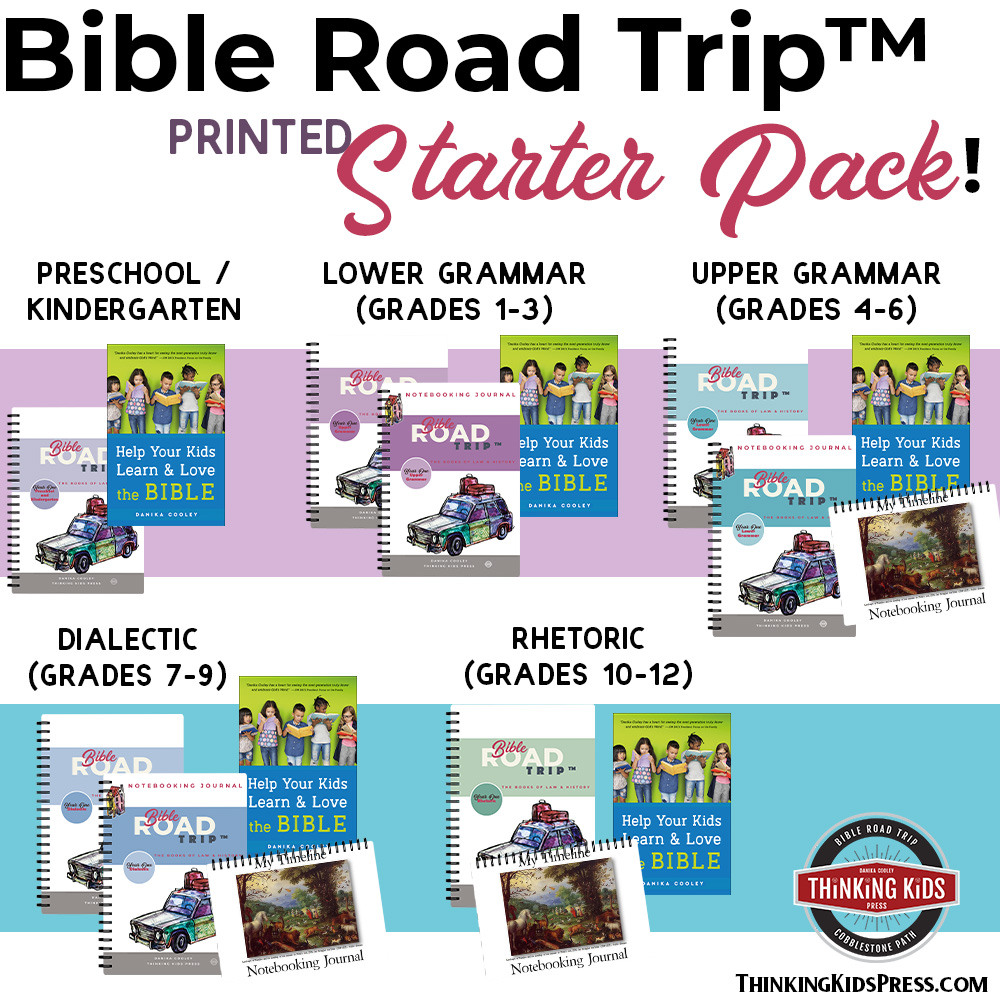 Starter BundleLearn More Here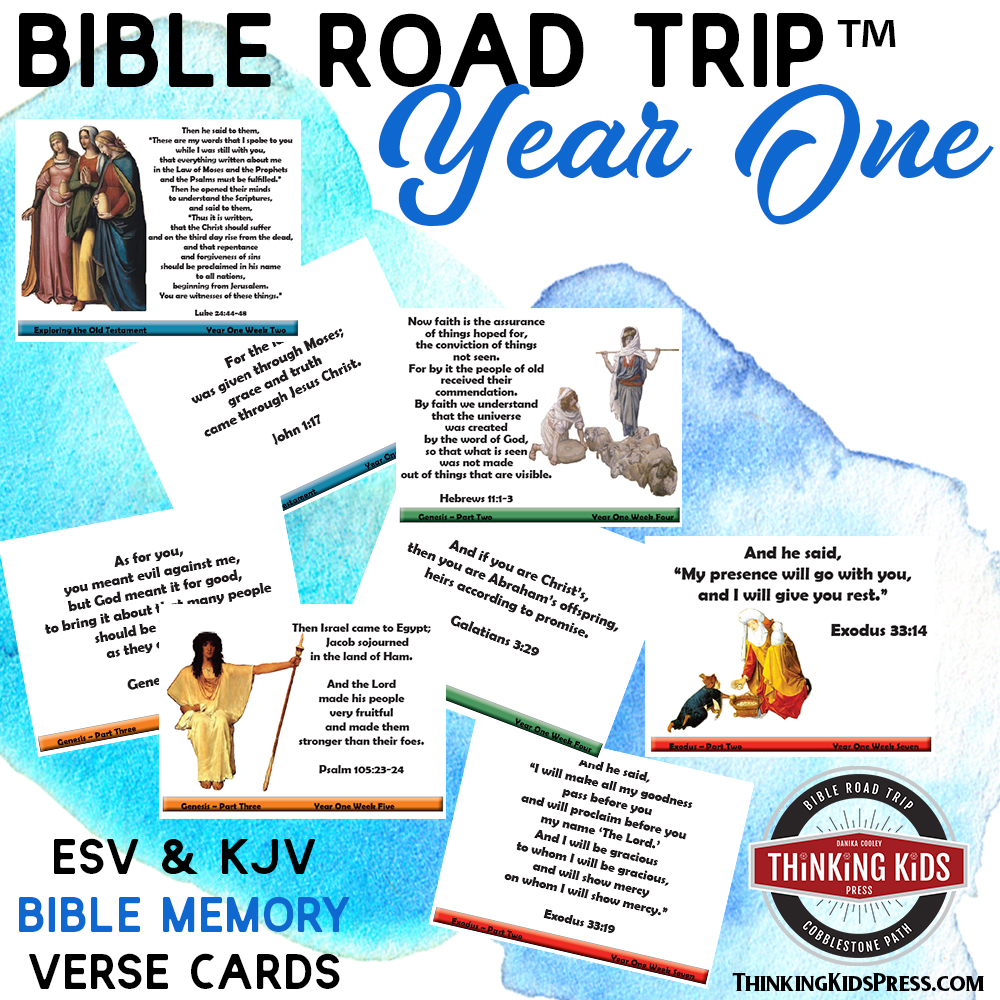 Bible Road Trip™ Memory Verse CardsLearn More Here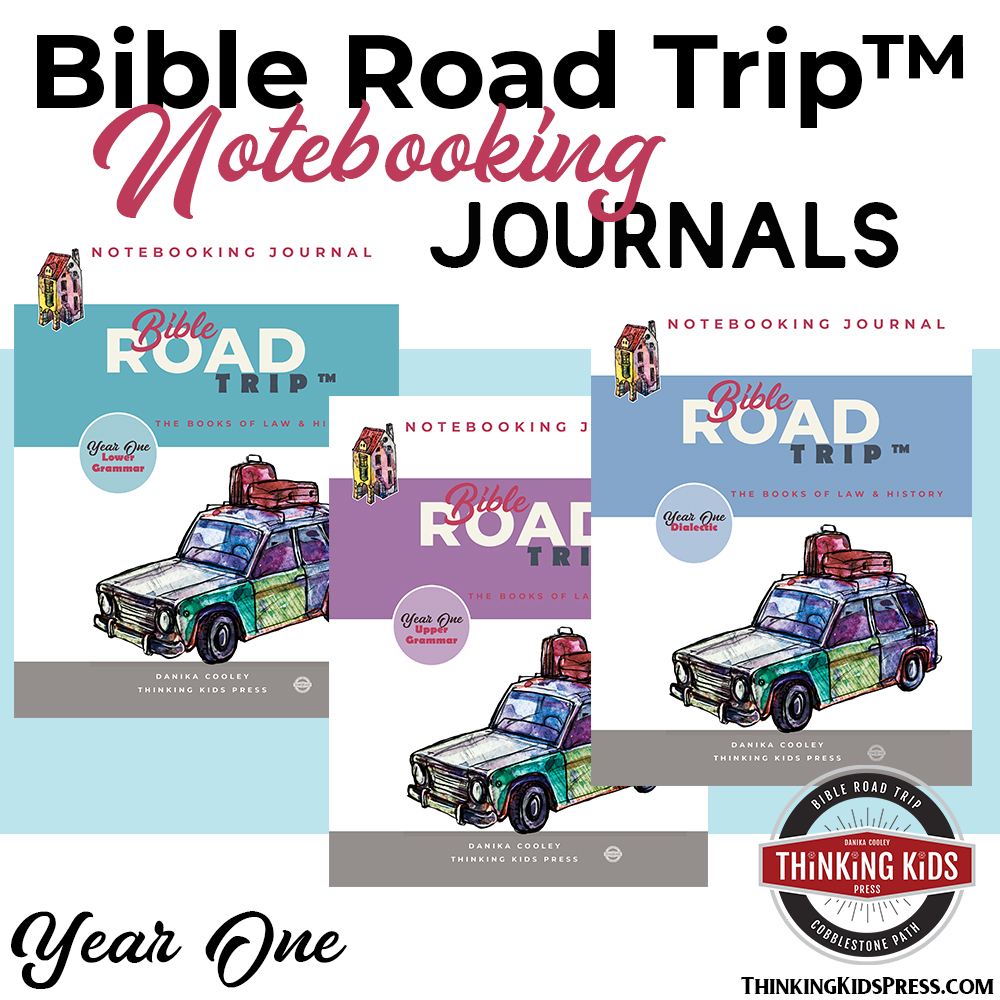 Bible Road Trip™ Notebooking JournalsLearn More Here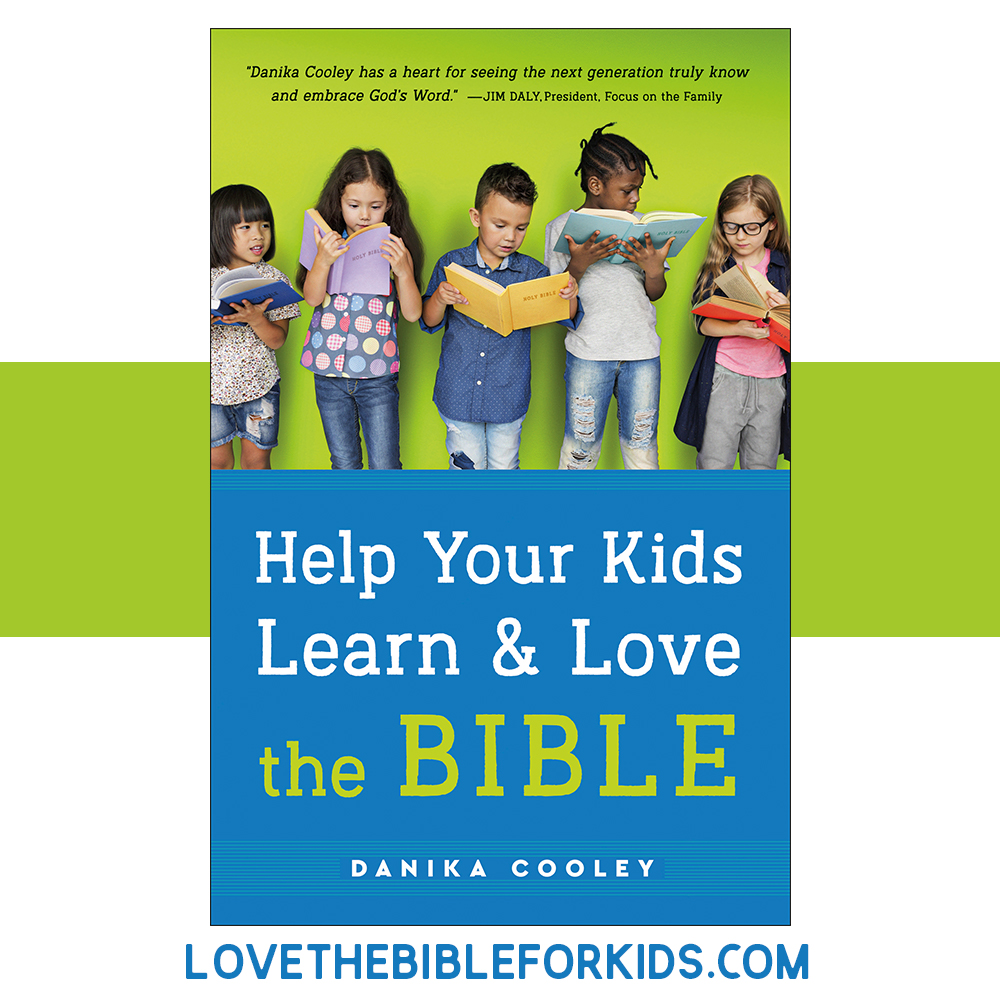 Help Your Kids Learn and Love the BibleLearn More Here
---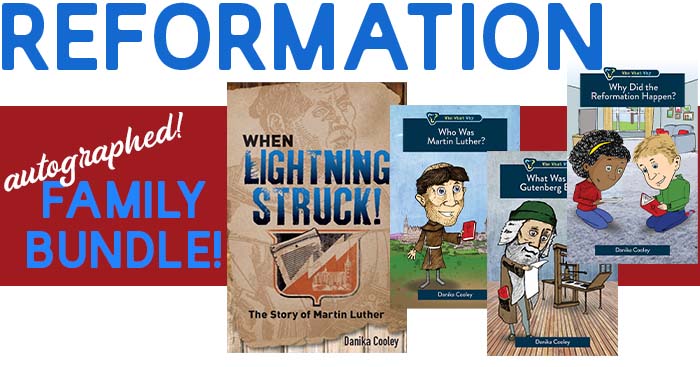 Your kids will love the Who What Why Reformation series with illustrated narratives for 8-11 year olds.
And, Martin Luther's young adult historical fiction story makes the perfect family read aloud!
Grab the autographed Reformation Family Bundle!
---
More Thinking Kids Posts You'll Love
---
Join the newsletter
Get the Family Prayer Box Project FREE!
Teach your children to pray with this fun project that includes 7 printable sets!