I'd like to thank Christian Focus 4 Kids for sending me When God Says It – He Does It in return for my honest review, and also for providing a book to give away!
The boys and I are still working on memorizing the book of Romans. The first sentence is seven verses long, but the first four verses discuss Jesus' fulfillment of the prophecies. In the ESV, Romans 1:1-4 reads:
"Paul, a servant of Christ Jesus, called to be an apostle, set apart for the gospel of God,  which he promised beforehand through his prophets in the holy Scriptures, concerning his Son, who was descended from David according to the flesh and was declared to be the Son of God in power according to the Spirit of holiness by his resurrection from the dead, Jesus Christ our Lord, "
Let that sink in a moment.
God promised the gospel beforehand through his prophets. He spoke of his Son, Jesus Christ. And God's words–His promises–came true.
The Bible is a big book. Even for adults, it can take some effort to link the words of the prophets to their fulfillment in the life of Jesus Christ. I think that often in Bible retellings for children, we just skip that aspect of Scripture altogether and go straight for the easier stories. Yet understanding the fulfilled prophecies is an important part of really grasping God's plan for us as it's outlined in the Bible. Those prophecies help us understand the true identity of Jesus Christ.
Carine MacKenzie does a wonderful job of linking eighteen Old Testament prophecies to their fulfillment in Jesus Christ in her new book When God Says It – He Does It (CF4K, 2014). Taking kids systematically and chronologically through the life of Christ, Mrs. MacKenzie quotes Scripture and gives the references, then shows how Jesus fulfilled God's promises given through the prophets. The book is heavily centered on the identity of Jesus and on explaining the Gospel. It ends with the promise that Jesus will return for his people and the assurance that just as God's other promises were fulfilled, this promise will also be fulfilled.
When God Says It – He Does It
is recommended for ages 5-11. Unlike many picture books, there is quite a bit of text. I think the connection between prophecies from God and their fulfillment by Jesus does take a little more cognitive ability, making 5 a good starting age. Even for older kids who are making their way through Scripture, the connections between prophecy and fulfillment can seem pretty abstract. This book is a great visual way for kids to connect the dots in Scripture. I think it's a wonderful way for them to really grasp the amazing truths revealed in God's Word.
You can purchase When God Says It He Does It at:
Amazon: When God Says It – He Does It: Bible Prophecies Fulfilled by Jesus
Christian Book: When God Says It – He Does It
---
Bible Resources for Your Kids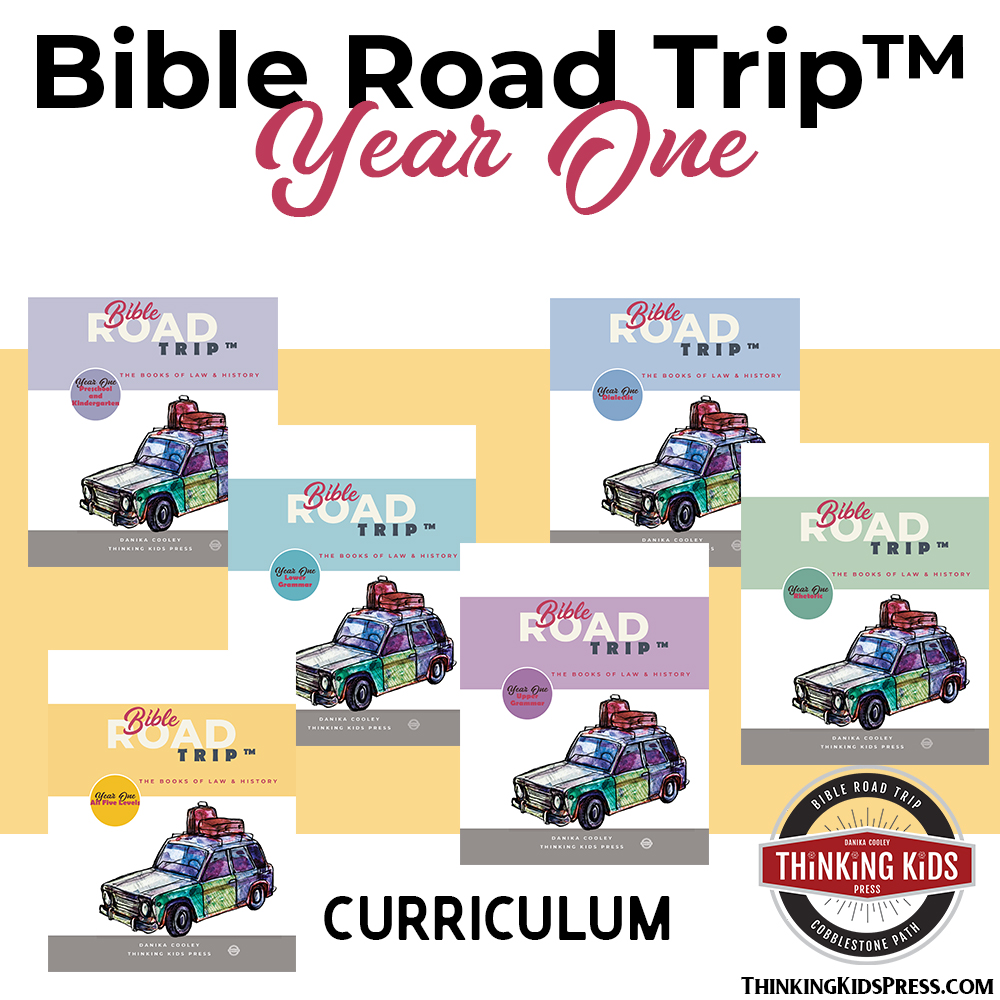 Bible Road Trip™ CurriculumLearn More Here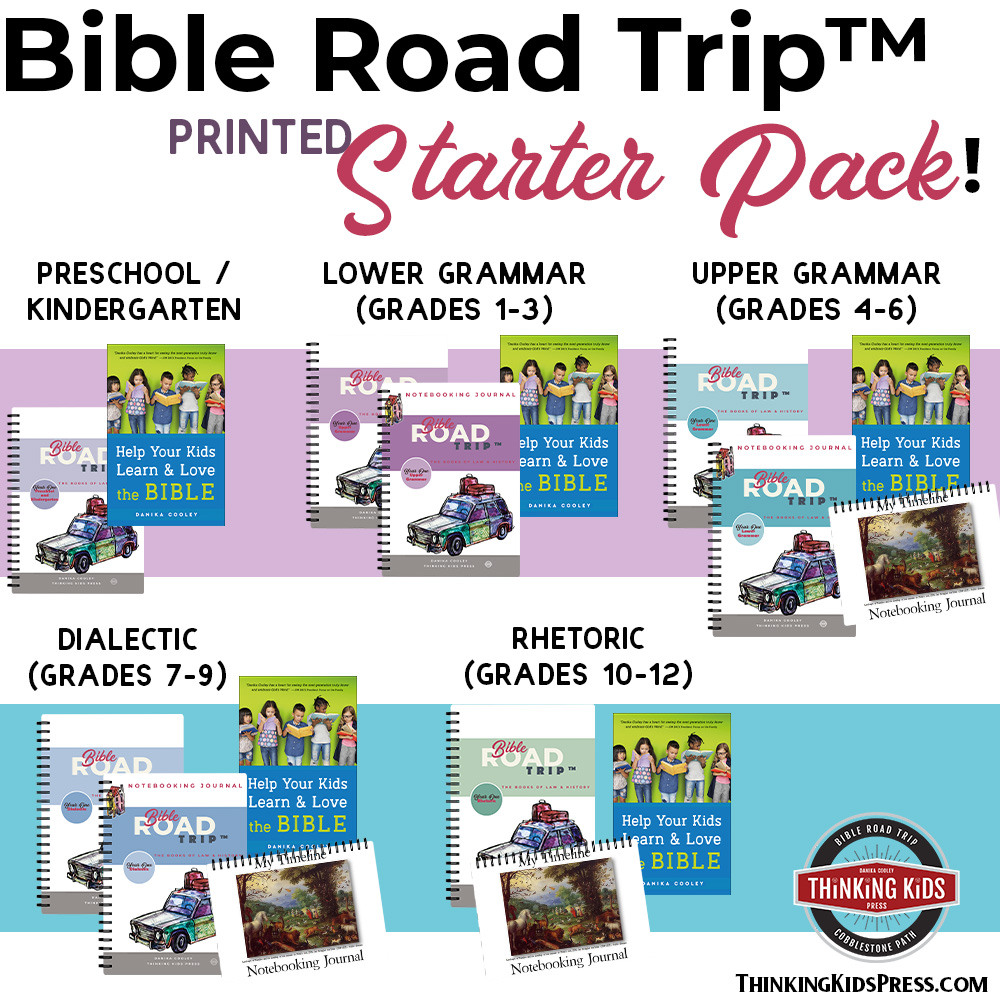 Starter BundleLearn More Here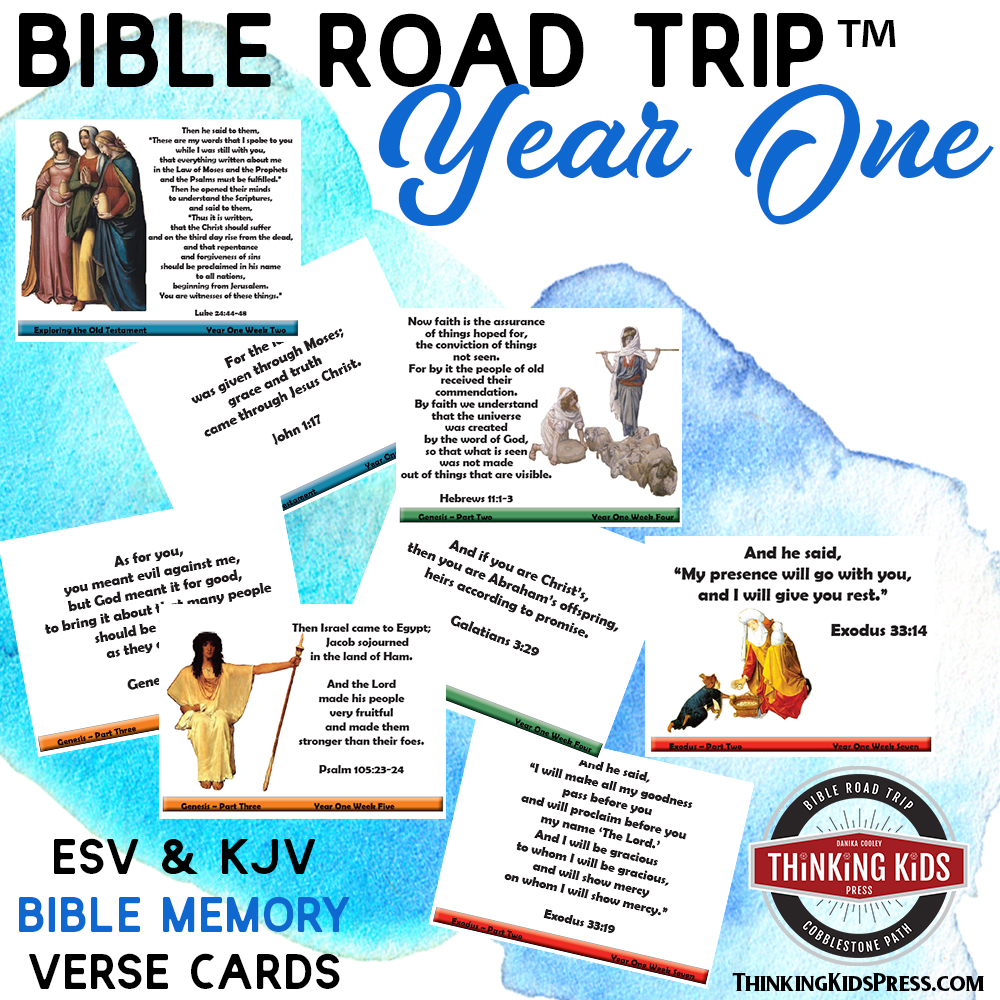 Bible Road Trip™ Memory Verse CardsLearn More Here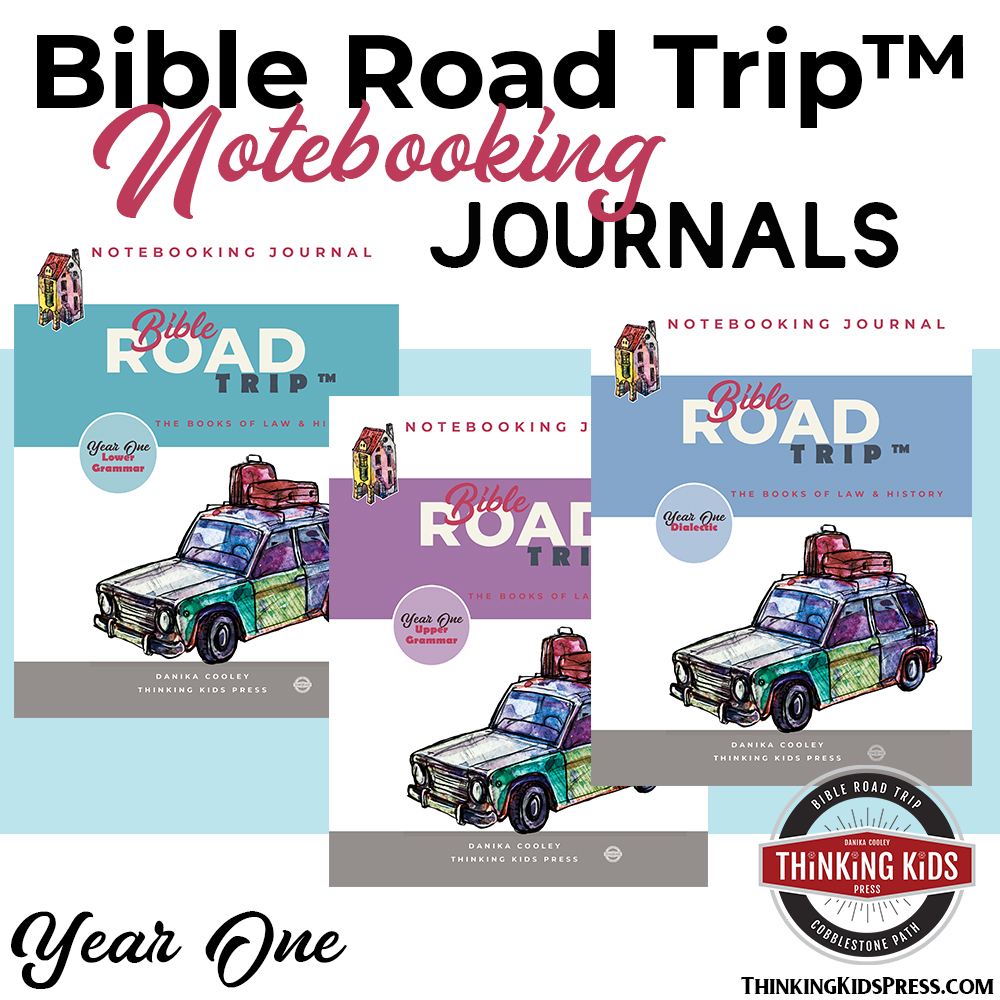 Bible Road Trip™ Notebooking JournalsLearn More Here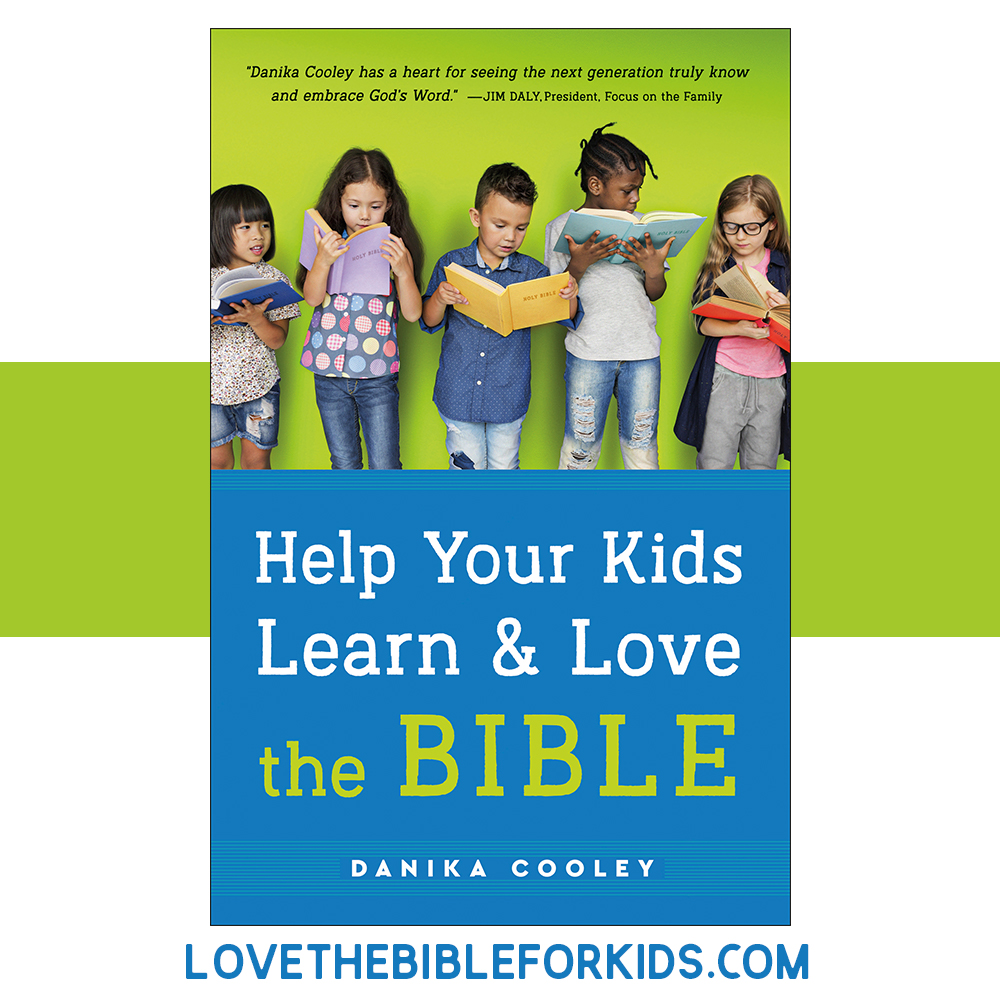 Help Your Kids Learn and Love the BibleLearn More Here
---
Help Your Kids Learn and Love the Bible
Looking for a family discipleship book that will give you a crash course in leading your kids through God's Word? I've got you covered.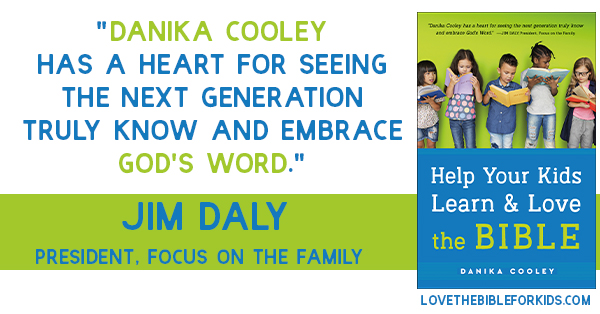 You want your kids to learn and love the Bible. 
You want to teach the Bible…
As parents, we deeply desire the best for our kids. We look for the right schools, we make them eat right and exercise, and we get them involved in extracurricular activities. We take our job as parents seriously.
But are we also putting our time and energy into
teaching them the Bible? Giving them the life-changing, soul-nourishing words of Scripture is not only doable, it's an essential part of parenting kids for Jesus. And the good news is, studying God's Word as a family doesn't have to be difficult!
2 Timothy 2:15, ESV, says:
Do your best to present yourself to God as one approved,
a worker who has no need to be ashamed, rightly handling the word of truth.
Our job, as parents who love Jesus, is to help our kids become approved workers, unashamed and rightly handling the word of truth.
The good news? Teaching the Bible isn't hard. Your family can learn the Bible together.
…and you can!
A Crash Course in Teaching the Bible to Your Kids
Danika Cooley's book, Help Your Kids Learn and Love the Bible, will give you the tools and confidence to study the Bible as a family. It will help you identify and overcome your objections and fears, give you a crash course in what the Bible is all about and how to teach it, and provide the guidance you need to set up a family Bible study habit.
You will finish this book feeling encouraged and empowered to initiate and strengthen your child's relationship with the Lord through His Word.

Help Your Kids Learn and Love the Bible will equip you with everything you need to know to teach the Bible to your kids!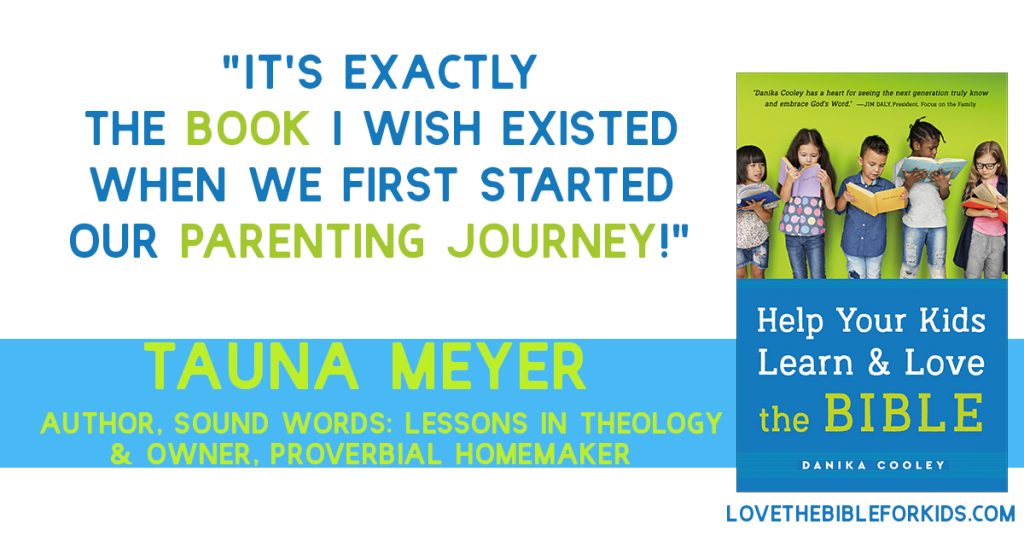 ---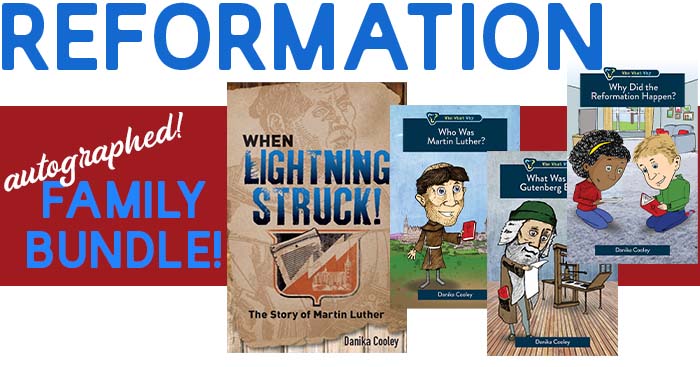 Your kids will love the Who What Why Reformation series with illustrated narratives for 8-11 year olds.
And, Martin Luther's young adult historical fiction story makes the perfect family read aloud!
Grab the autographed Reformation Family Bundle!
---
More Thinking Kids Posts You'll Love
---
Join the newsletter
Get the Family Prayer Box Project FREE!
Teach your children to pray with this fun project that includes 7 printable sets!