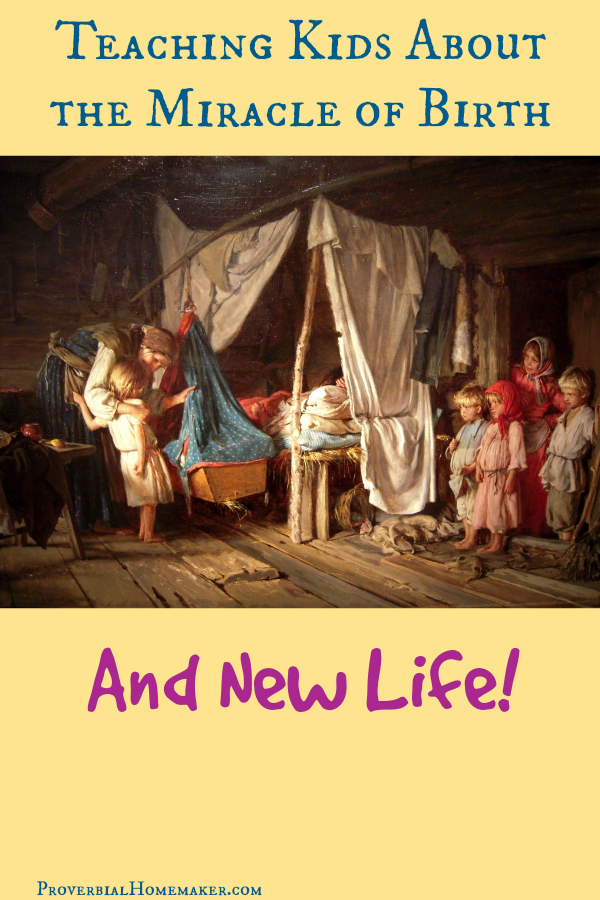 Spring is always such a lovely time for new little creatures, isn't it? We can see that recognition of new life show up in our Easter celebrations (or at least in the candy and decorations displayed in stores) in the form of bunnies, lambs, chicks, and tulips. This is the time of year we celebrate babies and new life.
Born Again to a Living Hope
Resurrection Sunday is about so much more than new barnyard creatures, though. 1 Peter 1:3-5 (ESV) tells us:
Blessed be the God and Father of our Lord Jesus Christ! According to his great mercy, he has caused us to be born again to a living hope through the resurrection of Jesus Christ from the dead, to an inheritance that is imperishable, undefiled, and unfading, kept in heaven for you, who by God's power are being guarded through faith for a salvation ready to be revealed in the last time.
Praise God! Jesus is risen and we have the opportunity to follow him in that new life in eternity. It doesn't get any more amazing than that. All we have to do is be born again. (Wait, what?)
You can read more and enter to win a copy of Wonderfully Made: God's Story of Life from Conception to Birth over at Proverbial Homemaker.
More on the Miracle of Birth (and the new birth!)
Printable Wonderfully Made Posters – ESV & KJV
Printable Scripture Memory Card Sets – ESV & KJV
Wonderfully Made: God's Story of Life from Conception to Birth
Image: A New Acquaintance, 1885, Kirill Vikentievich Lemokh (1841-1910), Public Domain
Join the newsletter
Get the Family Prayer Box Project FREE!
Teach your children to pray with this fun project that includes 7 printable sets!