The Hiding Place is an amazing testimony to God's goodness in hard times. This edition adapts the Corrie Ten Boom story for ages 8-14!
---
In "evil's hour", Corrie Ten Boom loved her neighbors. She loved them so much she risked her life and liberty for them. In fact, her extended family did the same–all in the name of Christ.
---

---
The Corrie Ten Boom Story
While Corrie did not lose her life in sacrifice for her neighbors, she did lose her liberty, and she suffered greatly. A number of Corrie's loved ones died as a direct result of their care for the Jewish people when Nazi troops invaded the Netherlands. Corrie Ten Boom's living sacrifice is truly inspiring. Her ministry to the suffering–including former Nazi supporters–was a labor of love.
In 1971, The Hiding Place John and Elizabeth Sherrill worked with Corrie Ten Boom to write The Hiding Place, a biography about her life. After repeatedly hearing about her life and ministry from Brother Andrew while they were writing God's Smuggler, the Sherrills traveled with Corrie, recording her story as well.
---

---
The Hiding Place for Kids
The 205-page The Hiding Place: Young Reader's Version (2015, Chosen Books) is a fabulously abridged version of the original (abridged by Lonnie Hull DuPont). To make this a readable version for young people, there is a good-sized font with a nice amount of white space and a couple of really nice pen and ink drawings each chapter by artist Tim Foley.
The Young Reader's Edition maintains the structure and voice of the original The Hiding Place, while removing some of Corrie's musings and descriptions. To help streamline the story, some scenes are also not included in the Young Reader's Edition. While the depictions of violence, degredation, and death do exist (Corrie Ten Boom was incarcerated in a concentration camp in the middle of Nazi Germany), they are not overly graphic, nor does Corrie dwell on the evil. Rather, she points to God's providence in the midst of great tribulation.
This is an excellent book. I'm going to place the age level at 8-14. It's an excellent read-aloud for the middle grades, and a great independent read for advanced middle grade readers and middle school students. For high school students, I'd suggest jumping up to the adult version of the book (see links below).
---
The Hiding Place: Young Reader's Edition coordinates well with studies involving:
World War II

Adolf Hitler and the Nazis
The Netherlands
Germany
The 20th Century
Civil Disobedience
The Value of Life
---
Purchase The Hiding Place: Young Reader's Edition  
I'd like to thank Chosen Books/Baker Publishing Group for giving me a copy of The Hiding Place by Corrie Ten Boom in return for my honest review.
Christian Book: The Hiding Place, Young Reader's Edition
---
Purchase The Hiding Place: 35th Anniversary Edition (for teens and for you!)
Christian Book: The Hiding Place, 35th Anniversary Edition
---
Bible Resources for Your Kids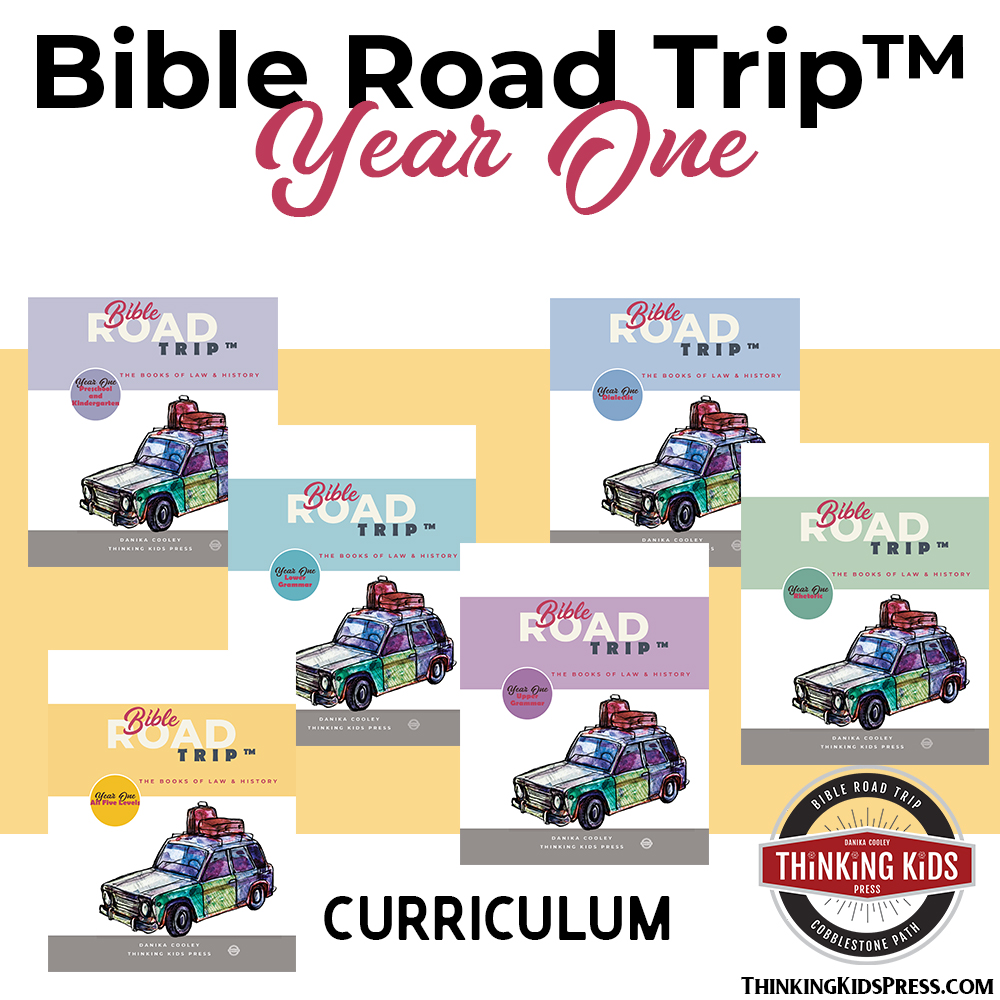 Bible Road Trip™ CurriculumLearn More Here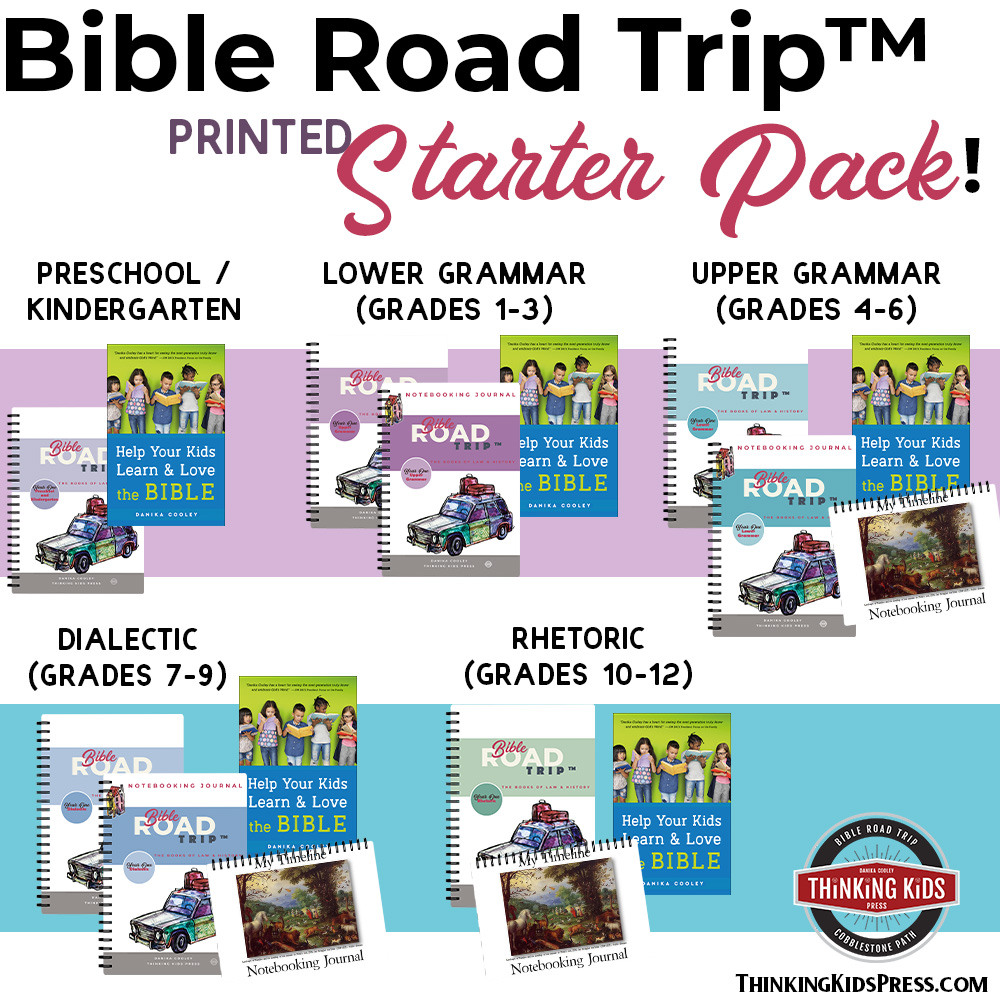 Starter BundleLearn More Here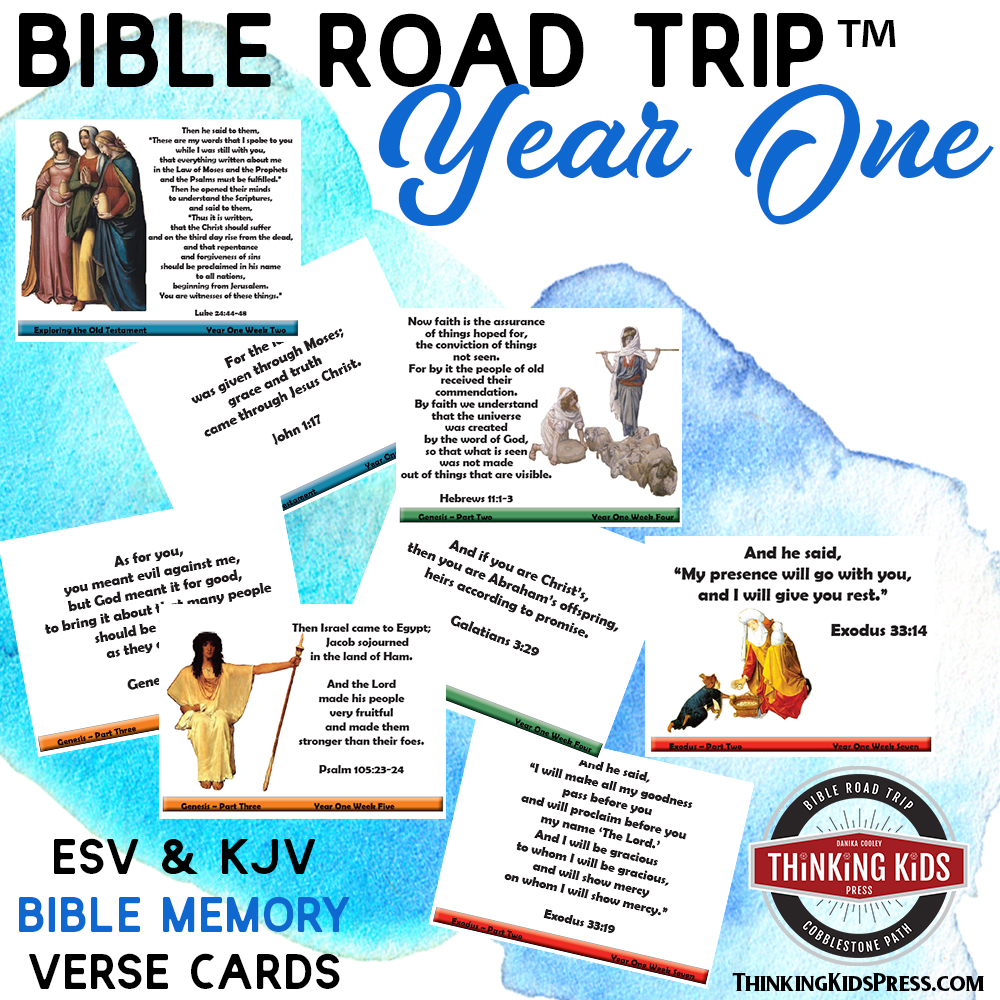 Bible Road Trip™ Memory Verse CardsLearn More Here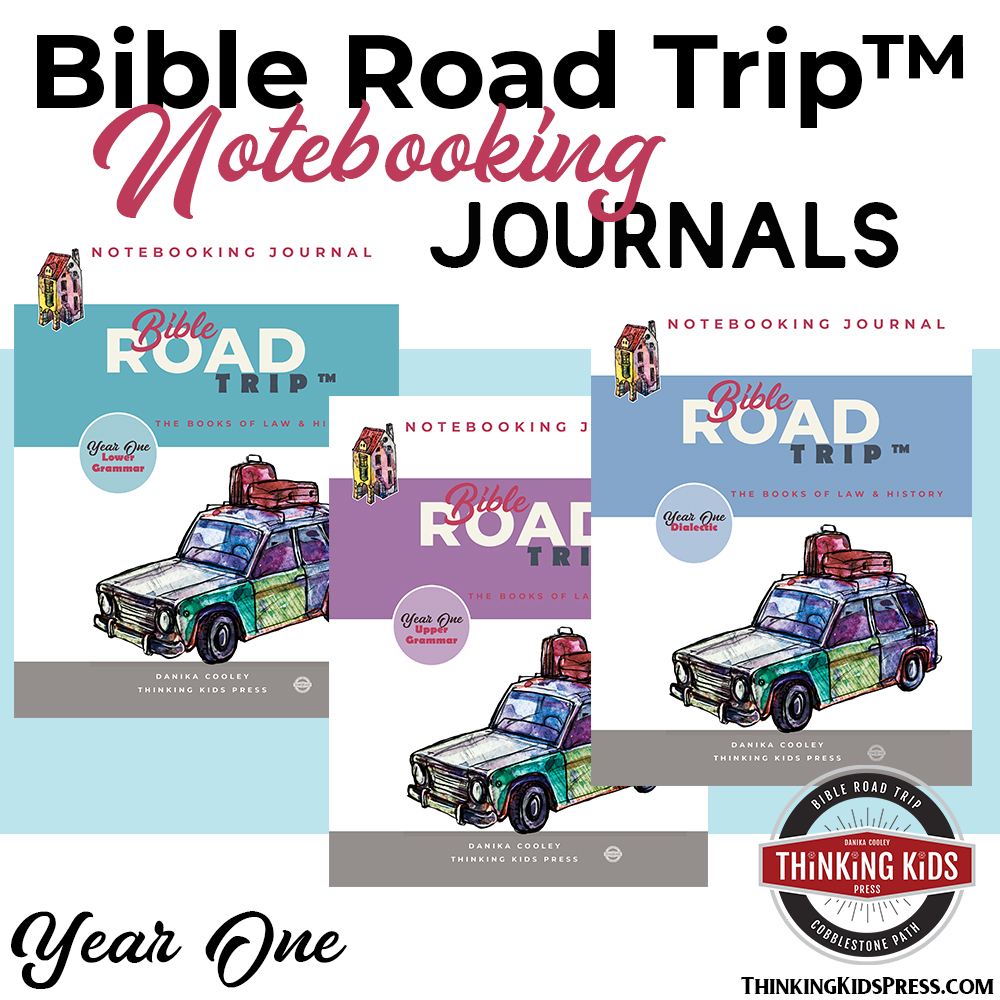 Bible Road Trip™ Notebooking JournalsLearn More Here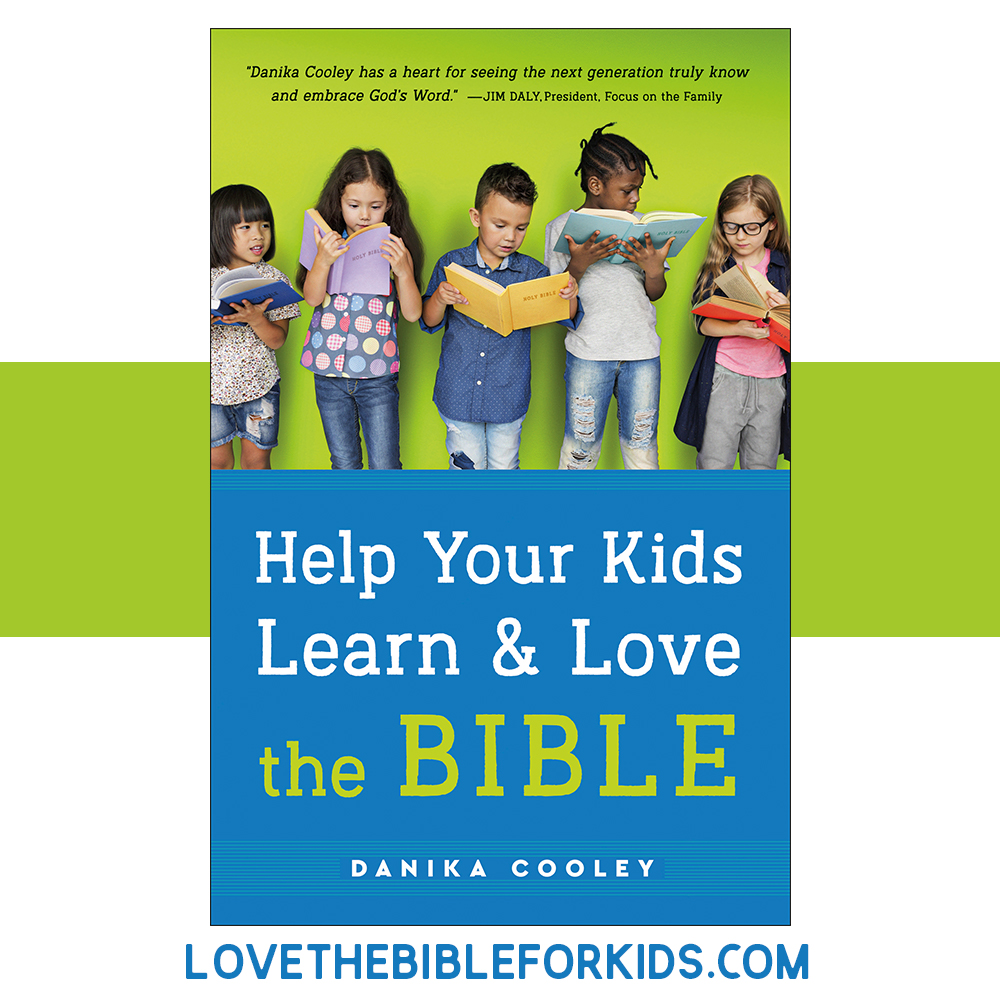 Help Your Kids Learn and Love the BibleLearn More Here
---

Christian Biographies for Kids | Christian History for Kids | Theology for Kids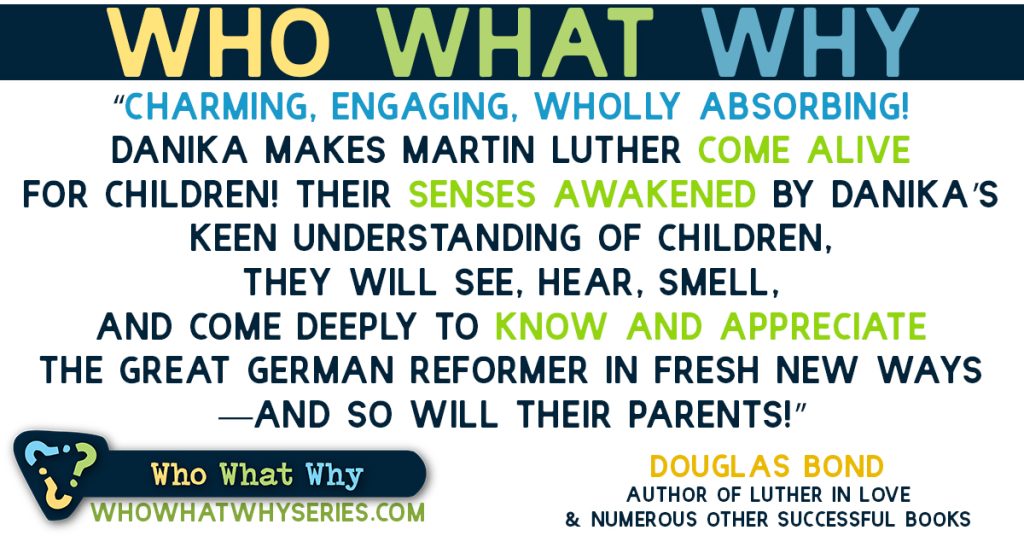 "As for the saints in the land, they are the excellent ones, in whom is all my delight." – Psalm 16:3, ESV  
Christian History Matters for Our Kids.
History matters. Now, more than ever, we see how important it is for our children to know and understand history and the Bible.
Here's why:
God is the sovereign ruler of all things. It's important for our kids to see his hand in the history of nations and in the lives of both peasants and kings. 

Christian history is the story of our family history. Our kids get to see how people who love Jesus follow him.

Understanding history can help our kids learn historic and biblical theology. They learn what the Bible says and what that means for us. They also see when the study of Scripture has taken important turns that have changed the Church.   

Reading Christian biographies and history can be a wonderful way for kids to think outside their own time and culture. God's Church spans centuries and includes people from every nation.    

Christian biographies help kids consider their own faith, walk with Jesus, and the impact their witness may one day have on others–and on history. 
Elementary-aged kids need middle grade resources that are fun, a little sassy, and that teach valuable lessons. 

The Who What Why Series is the perfect resource to teach your kids about history, while helping them apply biblical truths to their lives today.
---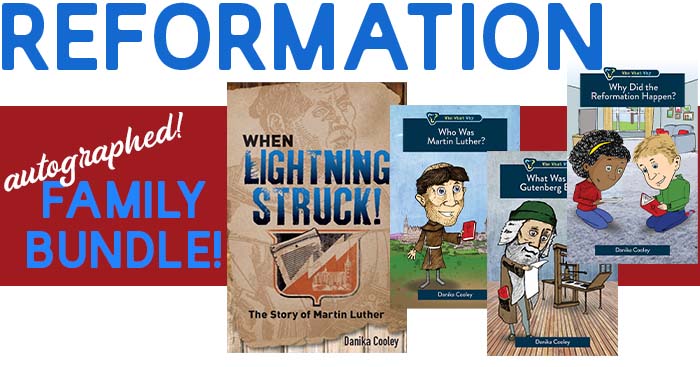 Your kids will love the Who What Why Reformation series with illustrated narratives for 8-11 year olds.
And, Martin Luther's young adult historical fiction story makes the perfect family read aloud!
Grab the autographed Reformation Family Bundle!
---
More Thinking Kids Posts You'll Love
---
Join the newsletter
Get the Family Prayer Box Project FREE!
Teach your children to pray with this fun project that includes 7 printable sets!