Disclosure of Material Connection: This is a sponsored post for an awesome product.
I'm disclosing this in accordance with the Federal Trade Commission's 16 CFR, Part 255: "Guides Concerning the Use of Endorsements and Testimonials in Advertising."
"That boy is going to be an engineer." The physical therapist nodded knowingly at me as I held my little bundle of wonder.
My baby–who refused to reach for anything else–stretched out to grasp the flashing light on the telephone system, ignoring the pain it caused him.
The physical therapy complex was full of bright, colorful toys and fun obstacles to overcome. From that day forward, though, the therapist used blinking electronics to inspire my son to practice moving the side of his body that hurt. It wasn't long before he was climbing the furniture in our home, always in search of a wire or a blinking light. He was on a mission, his terrified mother running behind him.
The Artist Mom and the Engineer Son — STEM Projects?
My youngest child has continued to be drawn to all things electronic and mathematical. He excels at constructing tiny models, at mathematics, and he loves to practice coding. For fun, my boy watches math tutorials on YouTube. I have to confess, I don't understand this at all. I do, however, strongly suspect my child is headed for a STEM career.
STEM stands for Science Technology Engineering and Mathematics.
It appears the physical therapist was right after all, we may very well have a future engineer on our hands. At 12, our son is old enough to really start exploring his gifting and talents.
And, yet, God gave him an artist and writer for a mother. I love all things history, theology, and anything colorful, but technology is a real stretch for me. Trust me when I tell you it's a wonder I operate a blog at all.
I want to encourage my son in his gifting, to help him explore and develop skills for the future, but I sometimes struggle to find hands-on ways to do that.
Like me, you may be wondering how to encourage your teen to learn to code and to work with electronics–you just need the right tool. No worries! I've found the STEM project tool for both of us.
Teach Your Teen Electronics and Coding With Monthly Projects
Creation Crate is a monthly subscription service that sends a new electronics and coding project every month. They call it "Tech Education in a Box".
As a totally non-techy person with an extremely techy son, this idea really appeals to me. I think STEM education is really important for kids in today's world. It's a good idea for our kids to get a jump on learning and understanding how electronics work. Like spoken languages, coding languages are easier to understand when they are learned early on.
We received the first month's Creation Crate, with all the components to make a mood lamp.
Unpacking the Creation Crate
Opening up the Creation Crate box was a pretty exciting experience for my almost-teen. It was akin to a birthday present. The package arrived, clearly declaring that he's a "Maker of Tomorrow". Inside, the components were neatly wrapped in bubble wrap and sealed with a Creation Crate sticker.
Inside the Creation Crate
The Mood Lamp Creation Crate came with:
A breadboard
An Arduino-compatible UNO R3
A light dependent resistor
3 LEDs (red, green, and blue)
10 jumper wires
6 U-shaped jumper wires
A 2.2k OHM Resistor
A USB cable
A Chinese paper lantern
2 Creation Crate decals (one says: "Tech Inspired", the other: "I am a Maker")
A glossy instruction card: "Separate Each Wire"
An instruction booklet
After going over each item carefully and laying it out to be examined, my son was off to the races. I was tolerated only as an observer of the event.
Building the STEM Project Electronics Hardware
The Creation Crate Mood Lamp instructions are really well put together in a booklet with glossy pages and full-color illustrations.
There is an index, then a parts list with the terms, quantity, and small photographs of each part. I really like the fact that right out of the gate, my son learned new vocabulary and that the proper vocabulary was applied throughout the instruction booklet. The application really cemented the new facts for him.
The introduction welcomed him to the Creation Crate club, explained what he was making, and that he would be building the hardware, then programming it.
.
The following two hardware pages had instructions that were both written and diagrammed with full-color diagrams. There was also a URL and a special password for the project where he could go for additional help and for a clearer diagram if he needed it.
The diagram was easy to understand and follow, even for me. If your child can put together a LEGO project, this should not be outside her grasp.
I liked the fact that the hardware section had commentary, so my son never wondered about what he was doing, or about how the different components worked.
For example, the author writes: "We are using the U-shaped wires here because they are flat. We want to keep the left side of the breadboard as flat as possible so that the paper lantern can sit on top."
Coding the Electronics Project
The next section in the instruction booklet congratulates the builder for completing the hardware, then explains that electronics is a combination of hardware and programming. There are instructions on how to download the free Arduino Software.
For this, we used my laptop, but any computer or tablet with a working USB port should work well. There is a MAC OS driver available on the project website identified in the instructions.
The program section of the instructions has the exact code to be entered, as well as lots of helpful commentary that teaches the reason for the coding. After finishing the coding, we used the USB cord to attach my laptop to the UNO R3 and upload the code into the unit.
The software promptly told us we had an error in the code. The instructions have a couple of pages of common errors for both the code and the hardware. The Arduino software also highlighted my son's errors so that he could find and fix them easily. There is help available from real people through the site, as well as a download of the final code should your teen really get stuck.
Change the Coding Variables to Manipulate the Electronics
Once the project is working (and it worked wonderfully!), you'll find several coding exercises to change the way the electronics work. There was also a bonus hardware exercise.
My son is still playing with his project, tweaking it to learn even more about electronics and coding.
You can get your very own Creation Crate every month! The subscription is easy to sign up for, with great projects every month. To find out more, visit Creation Crate.
Be sure to sign up for their blog while you're there for lots of great STEM education ideas!
I love this unique service. My son had so much fun, he learned quite a bit (as did I), and we're very excited about Creation Crate. What a neat way to approach electronics and coding for teens!
More Posts For You
Your Favorite Thinking Kids Posts in 2016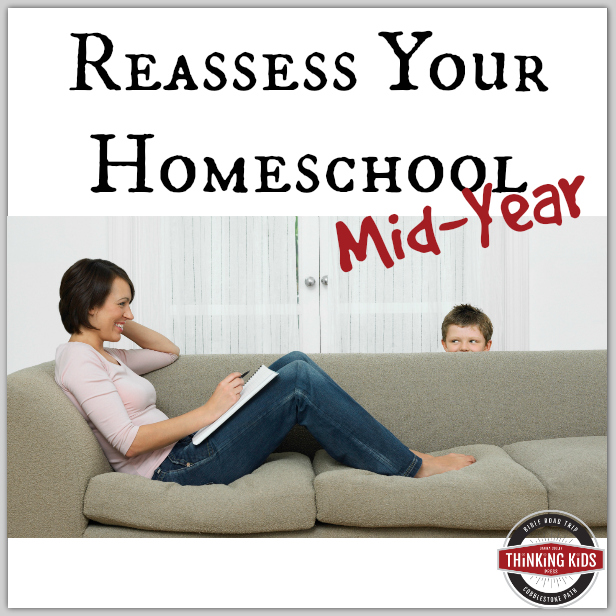 Reassess Your Homeschool Mid-Year
When Lightning Struck!: The Story of Martin Luther
Join the newsletter
Get the Family Prayer Box Project FREE!
Teach your children to pray with this fun project that includes 7 printable sets!