Craft stick puppets are a wonderful art project to help your kids remember a Bible story. Our kids loved making the Bible story characters and then putting on puppet shows with the little puppets they'd made. You can start your Bible craft stick puppet collection with this Noah's Ark craft.
Once your kids discover the joy of retelling Bible stories with craft stick puppets, you'll find you have an abundance of small, precious pieces of art floating around your home. Worse, the Bible story characters and props will be all mixed together. To solve that problem, my boys and I developed a file folder system to store the individual story pieces. I've made you a printable label for your file folder, too.
Your Bible stick puppet file folders will be important as your children will want to add characters and retell stories again and again.
The Noah's Ark Craft and Printable is part of an
ongoing series of Bible crafts and projects
at Thinking Kids.
Bible Road Trip™
includes weekly crafts–you'll find detailed descriptions of some of those crafts, as well and new Bible crafts not found in the curriculum.
I love doing art projects with my kids. Creating can really help children process and retain information. I'm a big fan of doing crafts with kids that are art projects rather than process art. That means the projects I suggest may take several sessions and a little more assistance, but they will also be something you can hang on your walls or that adds to retention and comprehension.  Your children will learn new skills and techniques and start to feel confident working with real art tools. As a bonus, these art projects / crafts can be used with a variety of ages. Your young children can do simple work while your teens can get as elaborate as they'd like. I make an effort to use supplies that are easy to obtain and relatively inexpensive.
Noah's Ark Craft
Check out this fun video I made of the Noah's Ark craft!
---
Tips for Art Projects with Kids
Doing art projects with kids can be a challenge. For that reason, many parents forgo this valuable time altogether. As an art major and a parent who has done frequent art projects with my four children, I have a few suggestions for you.
Cover your space. Use painting drop cloths and plastic to keep your furniture and flooring protected.
Cover your kids. Grab a couple of your old T-shirts and throw them over your kids, buy them painting aprons, or designate clothes specifically for crafting.
Do the prep work in advance. Do as much prep work for a project as you can before you get the kids involved. Not everything on the page needs to be their work. It's OK to help.
Schedule several short session for one project. Children need several days to be able to create larger projects. Art is time-consuming and requires energy.
Encourage your kids. Children are likely to be frustrated by the disconnect in the artwork they envision and the art they actually create. Remind your kids that they improve every time they create, and tell them how much you love their work (even if you don't know what it is!). Also, stick figures are fabulous.
---
Noah's Ark Craft Stick Puppet Folder Printable Label
To get your FREE Noah's Ark Craft printable, just register in the form below. You'll get Thinking Kids emails AND I'll email your printable right over to you!
I often get asked
how to print Thinking Kids resources
. Here's my very best advice. Take it and adapt it for your own good uses.
Sometimes readers are concerned about using colored ink. If this is the case for you, there should be a setting on your printer that allows you to print in black and white. Printing in grayscale will still use some color, but it will come out prettier than black and white.
I recommend printing on white cardstock so the cards will be more durable and the back won't show through on the front. This is my very favorite cardstock: Neenah Premium Cardstock.
You'll need to cut the label out so you can glue them on. I cut around it, leaving a small white margin. I don't suggest trying to cut on the line. Also, if your children are small, you may want to cut this label out yourself.
---
Supplies Needed to Make Your Noah's Ark Craft Stick Puppets and Folder
You'll need a few supplies to make your project. You may have a few of these items already. If not, these are all fairly inexpensive and will serve you well for multiple projects.
File Folders

Shipping Tape

Colored Craft Sticks

Cardstock, 65 lb

Colored Pencils

Scotch Tape

Student Scissors

uni-ball 207 Gel Pens, Black

Apple Barrel Acrylic Paint Set

10 Pieces Round Pointed Tip Nylon Hair Brush Set

---
Creating Your Noah's Ark Craft Stick Puppet Project
Before you get started on the craft, read Genesis 6:9-9:17 with your kids. You can talk about how God grieved over the wickedness of his creation, the flood and the reason it occurred, God's grace in saving Noah and his family, and the rainbow as a sign of the Noahic Covenant.
Here are the steps for your craft. Your children will perform most of these steps, but step in and help whenever necessary.
1) Create the Cast of Characters
Using the printable label provided at the bottom of this post, have your child draw the characters from the story of Noah's Ark in pencil on white cardstock.
Encourage your child regardless of how the people and animals look. Stick figures are ok! The characters in this post were drawn by an 8th and 9th grader, for perspective.
This step can be spread over several sessions.
2) Use the Black Gel Pen to Ink Over the Pencil
This step will make your puppets look more artistic and finished. Be sure the ink is dry before moving to the next step.
3) Color the Figures
Color in the figures with colored pencil.
4) Cut Out Your Characters
Cut out your people, animals, and small props. It's fine (advisable, even) to leave some white space showing as you cut around your puppet. You don't need to cut on the line. In fact, leaving extra cardstock makes the figures sturdier.
5) Tape a Craft Stick to the Back of Your Puppet
For these puppets, tape works better than a glue stick. Your child can operate the tape on her own, too.
When your child is finished with his cast of characters, he'll have all the puppets needed for his show! Again, this may take several days. My boys would set up an assembly line, one of them drawing and coloring, the other inking and cutting. They had a great time and there was no pressure to finish in one sitting.
6) Paint the Large Props
Your scenery can be created with a gel pen and colored pencils, but I think acrylics are well-suited to create the larger props. You'll find that using paint goes quicker, and your child will learn to be comfortable with paints.
---
Some of My Favorite Noah's Ark Resources
Wooden Tabletop Puppet Theater

Flood of Noah, The

The True Story of Noah's Ark (with audio CD and pull-out spread)

Noah's Ark: Coloring the Great Flood (Majestic Expressions)

Make Your Own Noah's Ark with 23 Stickers (Dover Little Activity Books Stickers)

Fun with Noah's Ark Stencils (Dover Stencils)

Melissa & Doug Peel and Press Stained Glass Sticker Set: Noah's Ark – 90+ Stickers, Wooden Frame

Melissa & Doug Noah's Ark Wooden Shape Sorter Educational Toy (28 pcs)

PLAYMOBIL My Take Along 1.2.3 Noahs Ark

Fisher-Price Little People Noah's Ark

---
You'll want to have your child paint a rainbow…
…rainclouds and waves…
…and, of course, the ark.
7) Create Your Prop Puppets
Once the paint has dried, your child can cut out her large props and tape on the craft sticks. You may want to help her cut out the door for the ark. Explain that during her puppet show, she can show that the door was shut by God!
8) Create Your File Folder
Using packing tape, tape closed both short sides of a file folder. Leave the top open like a pocket.
You'll have a perfect storage folder for your puppets!
9) Print Your Noah's Ark Craft Label
Print out the label at the very bottom of this post and cut it out, leaving some white space around the edges.
10) Glue Your Noah's Ark Printable Label to Your Folder
Use a glue stick to paste your Noah's Ark label to the front of your file folder.
You now have a storage folder for your child's puppets and props. Your child can use the label to remind himself what's in the folder. Remembering the Bible figures and major props will spark his memory about the story of Noah and the flood.
Attend Your Child's Puppet Show!
Take a picture of your child's puppet show and share it on social media with the hashtag #BibleRoadTrip. You can tag me as well! I'd love to reshare it. I'm on Pinterest, Facebook, Twitter, and Instagram.
Now that you're all done, you can file your craft for easy access. If your children love this craft as much as mine did, you'll want to set up a file box to store new puppet sets, and another file box to hold all your puppet-making tools!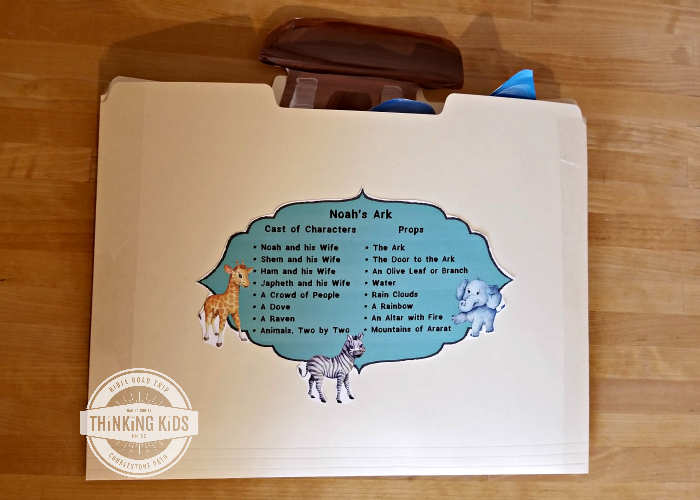 ---
More Posts You'll Love!
Make a Family Prayer Box with Printable Prayer Card Dividers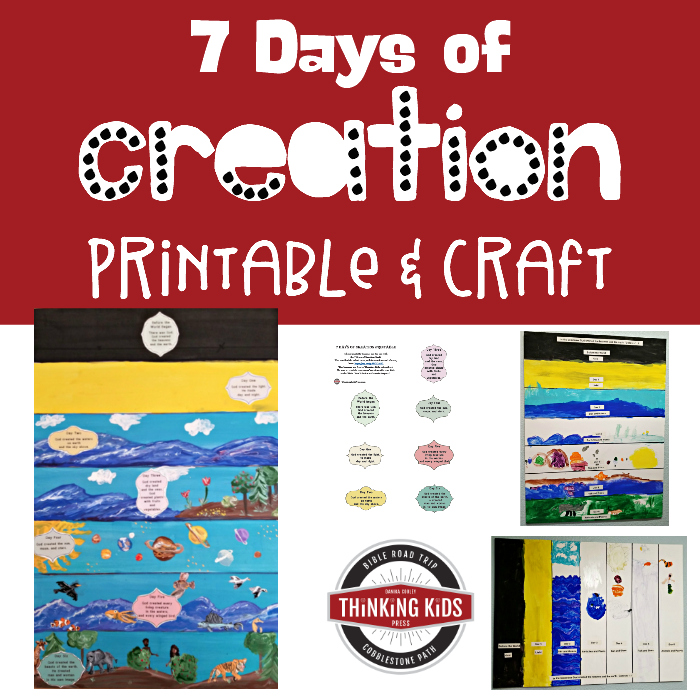 7 Days of Creation Printable & Craft
Art in the Home: All the Tools You Really Need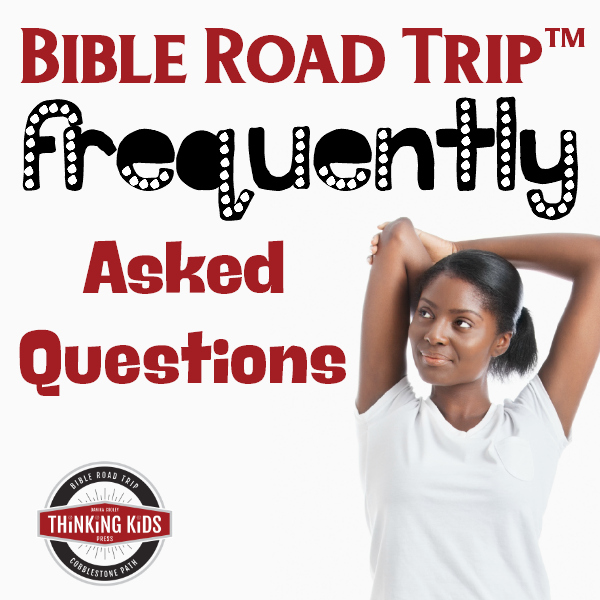 Bible Road Trip™: Frequently Asked Questions
---
Join the newsletter
Get the Family Prayer Box Project FREE!
Teach your children to pray with this fun project that includes 7 printable sets!