Looking for a mother's day Bible craft? This fun Mother's day craft your kids will want to make comes with printable templates and a verse from Proverbs 31.
---
---
Our family reads a chapter of Proverbs or Psalms together every night after dinner. I love Proverbs–it's so blunt, sometimes!
Proverbs 31:10-31 is a great passage for us moms, isn't it? There's lots of speculation about the Proverbs 31 woman, but we know for sure that this admirable wife loves her family and cares for them without complaint. That's the kind of mom I want to be, don't you?
---
There's a Mother's Day gift card giveaway at the end of this post!
---
I especially love the following verses:
Strength and dignity are her clothing, and she laughs at the time to come.
She opens her mouth with wisdom, and the teaching of kindness is on her tongue.
She looks well to the ways of her household and does not eat the bread of idleness.
Her children rise up and call her blessed; her husband also, and he praises her…

Proverbs 31:25-28, ESV
Now, I used to feel bad about not always living up to being the woman described. But, as I've grown in the Lord and sought him in his Word, I sometimes feel like I can see myself becoming the kind of woman this passage describes.
Your children love you, and one day they will rise up and call their God-fearing mama blessed. How cool is that?
---

---
Mother's Day Craft for Kids
Make a fun Mother's Day Bible craft with your kids… even if it's for yourself. Kids love to give gifts, and this is an easy and creative way for them to express their love for you.
This Mother's Day craft is also a fun project for kids to work on together at church or co-op.
The printable verse is available in ESV or KJV, and can be glued onto the card.
---
Grab Your Mother's Day Card Printable
You'll want to grab your step-by-step instructions, templates, and Bible verse print outs through the Thinking Kids Press store. The household license is free, and the classroom license is half off. Just click below.

---
---
Tips for Art Projects with Kids
Doing art projects with kids can be a challenge. For that reason, many parents forgo this valuable time altogether. As an art major and a parent who has done frequent art projects with my four children, I have a few suggestions for you.
Cover your space. Use painting drop cloths and plastic to keep your furniture and flooring protected.
Cover your kids. Grab a couple of your old T-shirts and throw them over your kids, buy them painting aprons, or designate clothes specifically for crafting.
Do the prep work in advance. Do as much prep work for a project as you can before you get the kids involved. Not everything on the page needs to be their work. It's OK to help.
Schedule several short sessions for one project. Children need several days to be able to create larger projects. Art is time-consuming and requires energy.
Encourage your kids. Children are likely to be frustrated by the disconnect in the artwork they envision and the art they actually create. Remind your kids that they improve every time they create, and tell them how much you love their work (even if you don't know what it is!). Also, stick figures are fabulous.
Operate the hot glue gun. Hot glue burns are terrible. Until your kids are old enough to cook, I'd advise you do the hot gluing.
---
Teach your kids about the fruit of the Spirit with this family Bible study Bundle!
---
Mother's Day Bible Craft Supplies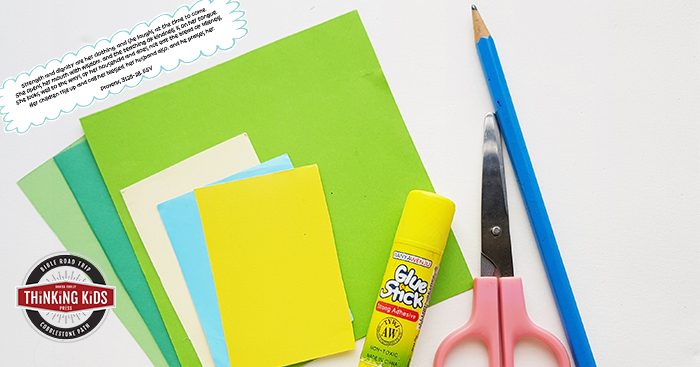 You'll need a few supplies to make your Mother's Day craft.
Colored Cardstock in Greens, Flower Colors, and a Background Color
A Pencil
A Glue Stick
Scissors
Neenah Creative Collection Classics Specialty Cardstock Starter Kit, 8.5 X 11 Inches, 72 Count (46407-01)

Paper Mate Clearpoint Mechanical Pencil, 0.7 mm, Black Barrel, Refillable, 4-pack

Elmer's Extra Strength Glue Sticks, 0.28 Ounces, 4 Count

AmazonBasics Multipurpose Office Scissors – 3-Pack

---
Every month, explore a new biblical topic with your kids, using this fun Daily Devotions Bible Verse Calendar!
---
1) Print your Mother's Day craft template, instructions, and verse. Prepare your paper.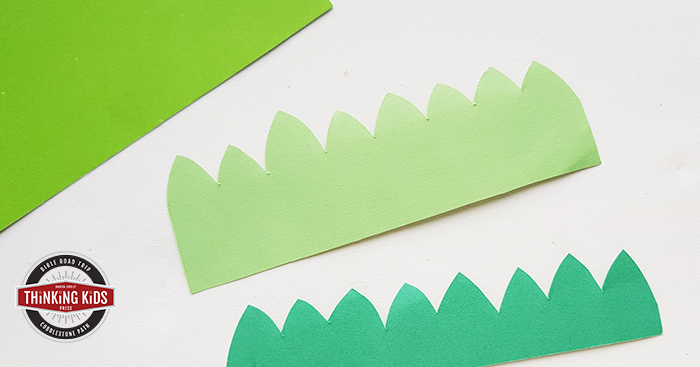 Select different shades of green and other colored craft papers for the flowers.
Prepare a background for the garden craft by cutting your sheet of cardstock to 8 1/2″ high. That will make your background a perfect square.
Print your craft templates, and cut them all out.
---
2) Make the grass.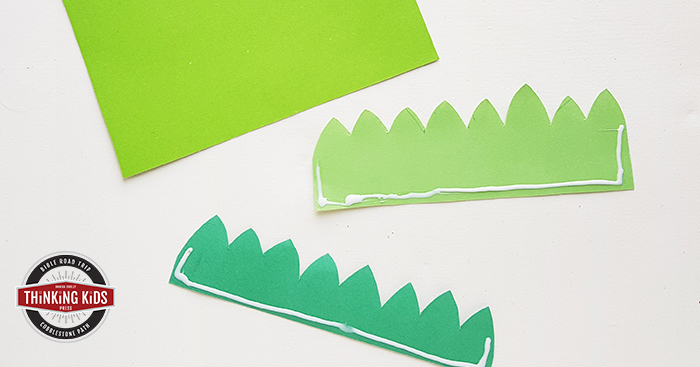 Trace the grass patterns on green colored craft papers. Cut out the traced grass patterns.
Glue the grass cutouts along the bottom and sides.
Place the longer grass on the background paper, aligning the bottom side of the grass with the bottom side of the background paper. Then place the shorter grass on top, also aligning the bottom side with the background paper.
---
3) Make your flowers.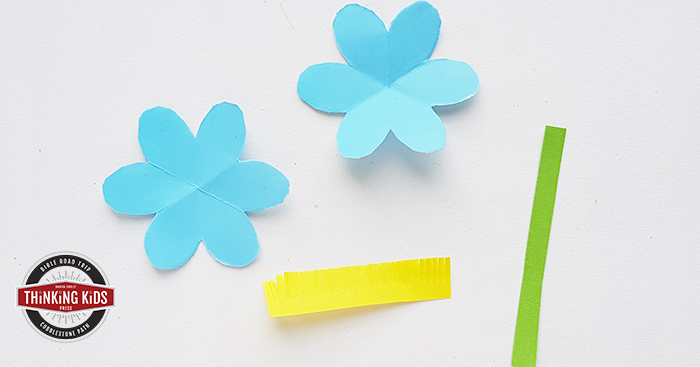 Trace the flower patterns on different colored craft papers and cut them out.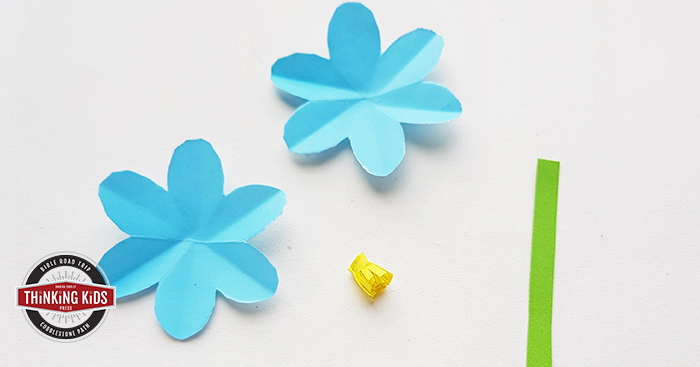 Cut small and even fringes along the strip for the center of the flower. Crease the petals of the flower pieces.
Glue together two flower pieces, making sure the bottom petals show by turning the bottom flower.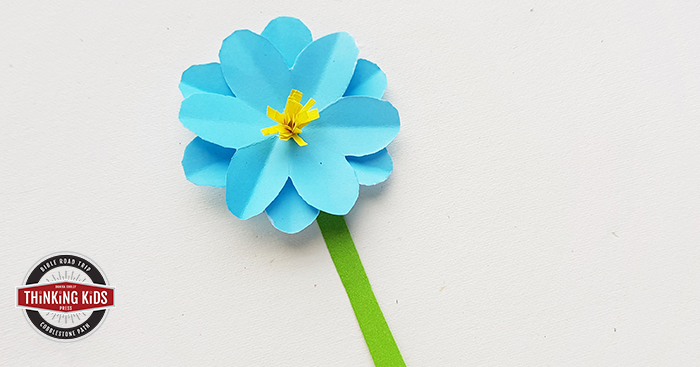 Glue the fringed rolled piece in the center of the flower pattern.
---
4) Attach your flowers to stems and glue them to the paper.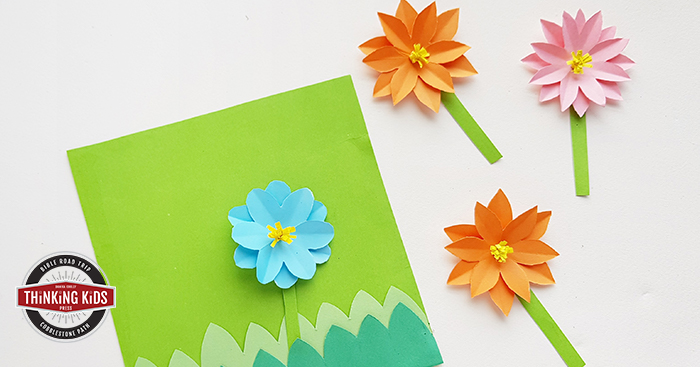 Glue each flower to a stem. Glue the stem of each flower beneath the top open end of the grass.
Note: For use with a classroom, you may wish to construct the flowers ahead of time.
---
5) Add your Bible verse (in ESV or KJV) to your Mother's Day card.
Just cut out the Bible verse in the version you prefer and glue it to your Mother's Day card. You can glue it to the bottom or the top.
---

---
Teach Your Kids the Bible with Bible Road Trip™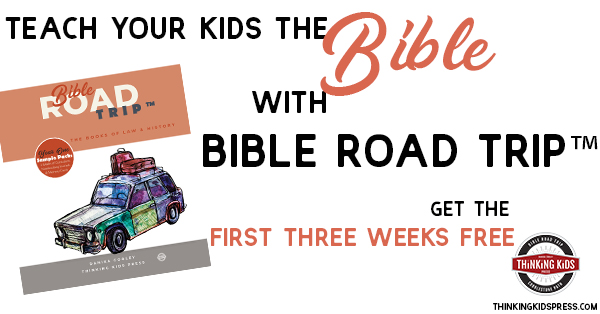 Bible Road Trip™ is a three-year Bible survey curriculum. Take your family through the Bible five times from preschool to high school.
To help you get the most out of your studies, Bible Road Trip™ has an array of coordinating weekly activities:
Researching the section of the Bible you're studying
Reading and discussing the Bible
Memorizing Scripture
Notebooking about your studies
Praying for the nations
Suggestions for further study
Crafting about what you've learned
For your older students: A project to share what they've learned
Bible Road Trip™ also has some great tools you can use along with it, such as:

Notebooking Journals for grades 1-9. Want a structured notebooking journal for high school? Don't hesitate to use the Dialectic journal (grades 7-9).
Bible Memory Card Sets for all five levels of study, preschool to high school. These are available in both ESV and KJV.
Grab your Bible Road Trip™ Year One Sample Pack. You'll get:
The Bible Road Trip™ Parent / Teacher Guide.
The first three weeks of the curriculum for all five learning levels. Week Three is where we really dive into the Bible and begin to our systematic study. Week Three will give you a good feel for the rest of the curriculum.
The first three weeks of the Bible Memory Card sets for all five levels, in ESV and KJV.
The first three weeks of each of the three leveled Notebooking Journals.
Join the Thinking Kids newsletter, and get encouragement, free gifts, exclusive offers, and this Sample Pack for FREE:
---
Giveaway – 5 Winners! (Ends 5/8/2020)
Mother's Day is a day set aside for making moms feel
extra special and extra appreciated
. This year Mother's Day might look a little different for some people. No heading off to church, no special brunch at your favorite place, no gathering with extended family and friends. Just because things may be different, doesn't mean the occasion should be any less special.
I've gotten together with 24 of my blogging friends with the desire to bless FIVE moms this Mother's Day (we really would love to bless you all) and make your Mother's Day even more memorable.
We are giving away 5 $100 gift cards to the place of your choice, from the following options:
Hobby Lobby
Christianbook.com
Restaurant of your choice
Grocery store of your choice
Lehman's
It's our hope and prayer that your family, and most importantly you sweet mama, are blessed even more so during a Mother's Day unlike any other.  May this be a time of new experiences, new traditions, and new peace.
To enter for your chance to win, simply use the Rafflecopter form below to enter. Now I know that is quite a few entries, but each of these bloggers generously chipped in their own money to bring you this giveaway, so I hope you will take the time to do all of the entries; it will bless them in returen. And hey, the more entries you do, the better your odds are at winning!
Giveaway end May 8th at 11:59pm EDT.  The winner will have 48 hours to respond to email to claim the prize. By entering this giveaway you will be added to the email lists of the participating bloggers. Please be sure to read the Terms & Conditions upon entering the giveaway.
Want another opportunity to win?!  There is a second giveaway with the same exact prizes (with different bloggers) that you can enter as well! 
---
More Thinking Kids Posts You'll Love
Spiritual Disciplines Calendar for Kids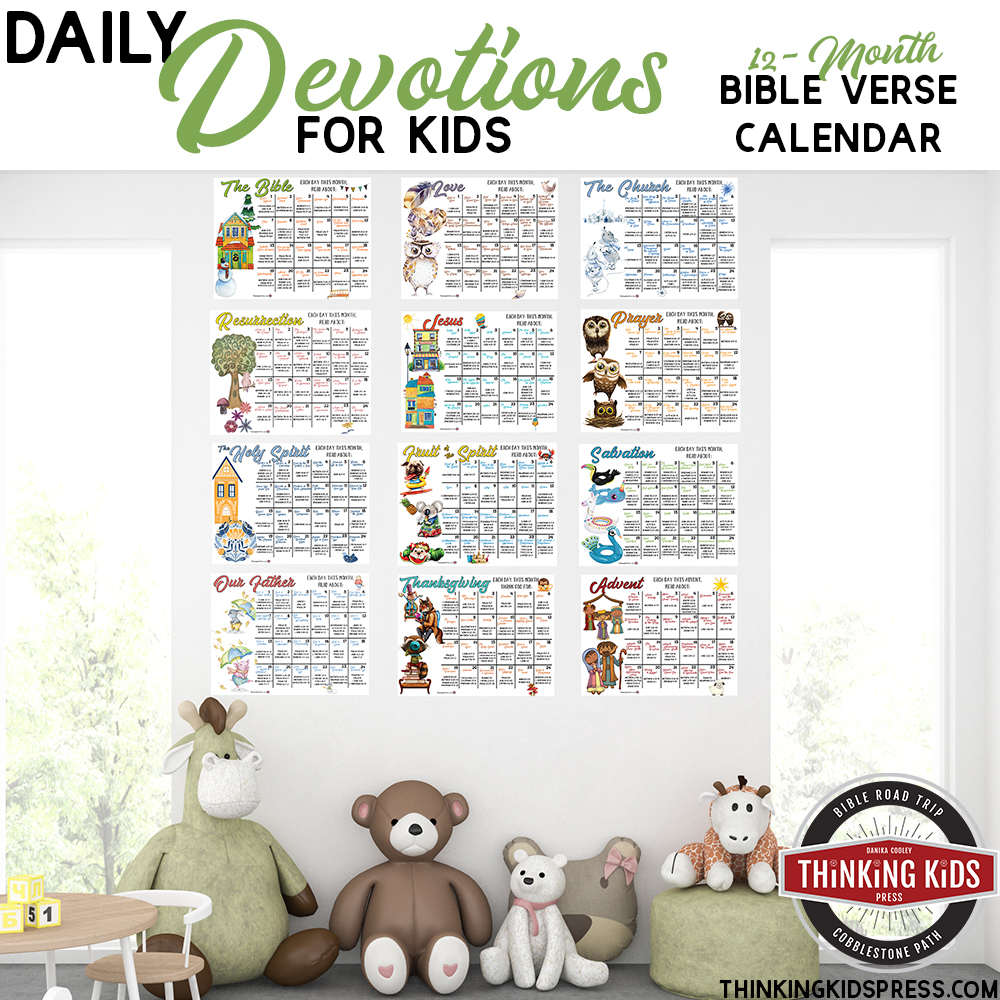 Daily Devotions for Kids | A 12-Month Bible Verse Calendar for your Family
The Armor of God Bible Study and Lapbook
How to Use Bible Notebooking Pages to Teach the Bible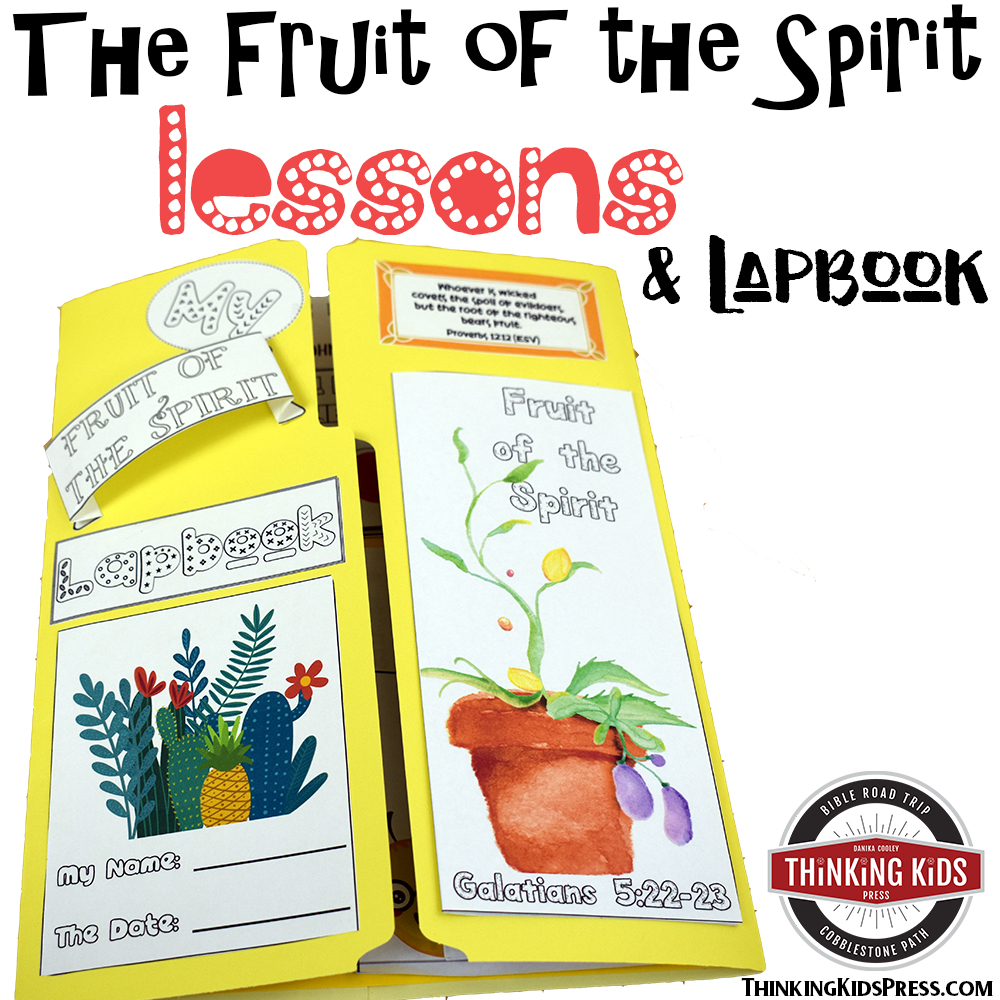 The Fruit of the Spirit Lessons and Lapbook
Bible Road Trip™ – A 3-year Bible Survey Curriculum
Prayer Bible Study & Lapbook
Levels of Learning the Bible for Kids
---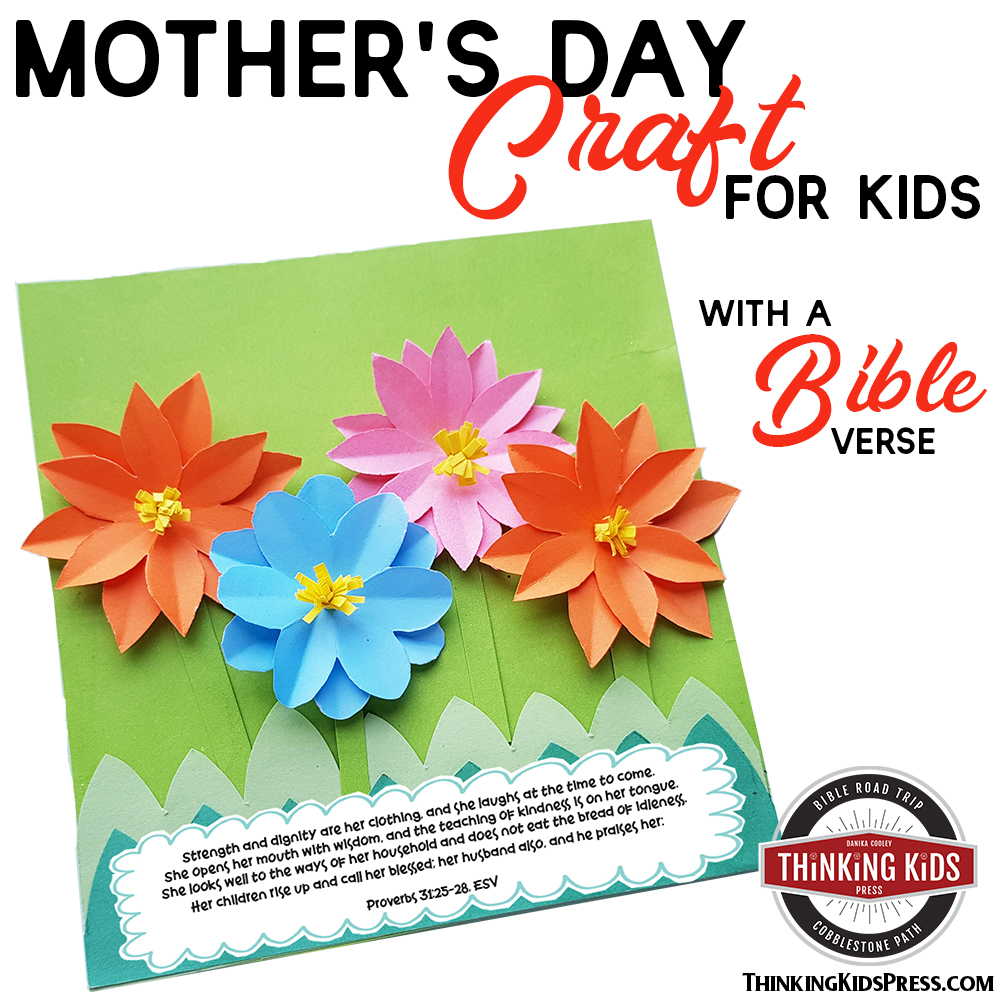 Join the newsletter
Get the Family Prayer Box Project FREE!
Teach your children to pray with this fun project that includes 7 printable sets!