Your kids will love learning about kings of the Bible, Saul, David, Solomon and Jesus, in this beautiful 48-page picture book!
---
It's easy to glamorize the great kings of united Israel. We all love royalty, don't we?
And Saul, David, and Solomon (united Israel's first three kings) were anointed by God Himself. Yet, the true biblical story of the kings of Israel is somewhat sordid.
The men were, after all, sinners.
---

---
Kings of the Bible
Saul completely disobeyed God and God removed the kingdom from him, giving it instead to David.
David was admirable in many ways, and he loved God, but his sin with Bathsheba and against her husband Uriah carried far-reaching consequences.
David and Bathsheba's son Solomon was gifted with wisdom, yet he broke every rule the Lord gave to kings in Deuteronomy. As a direct result of Solomon's greed and lack of compassion, the kingdom of Israel split into two under his son Rehoboam.
There is truly one great King of Israel–King Jesus. He is the only King without sin, the only King who will reign forever.
Deepak Reju does a wonderful job of telling the story of Israel's early kingship for children ages 5-7 (appropriate for read-alouds) and 8-11 (on their own).  Deepak Rehu is the Biblical Counseling and Families Pastor at Capitol Baptist Church in Washington, DC and is on the board of directors for the Biblical Counseling Coalition. He's a graduate of the Southern Baptist Theological Seminary in Louisville, Kentucky. He and his wife Sarah have five children.
At 48 pages, Great Kings of the Bible: How Jesus is greater than Saul, David and Solomon (Christian Focus, 2014) is not an overwhelming amount of text, but it contains plenty of great information. The text is accurate to the biblical stories (albeit edited for appropriateness, clarity, and length). While Mr. Rehu does not avoid sin issues, he is careful about how he words the text.
My favorite part of the book is that after each king's story, Mr. Rehu contrasts the life and character of that king with the life and character of Jesus Christ, showing that Jesus is in fact the greatest King of all. Children will come away with an understanding of Christ's character and the sacrifice He made for our sins.
Every spread is beautifully illustrated in watercolor and ink by Fred Apps.
---
Purchase Great Kings of the Bible
I'd like to thank Christian Focus Publications for giving me a copy of Great Kings of the Bible by Deepak Reju in return for my honest review.
I highly recommend Great Kings of the Bible for Christian families.
---
Bible Resources for Your Kids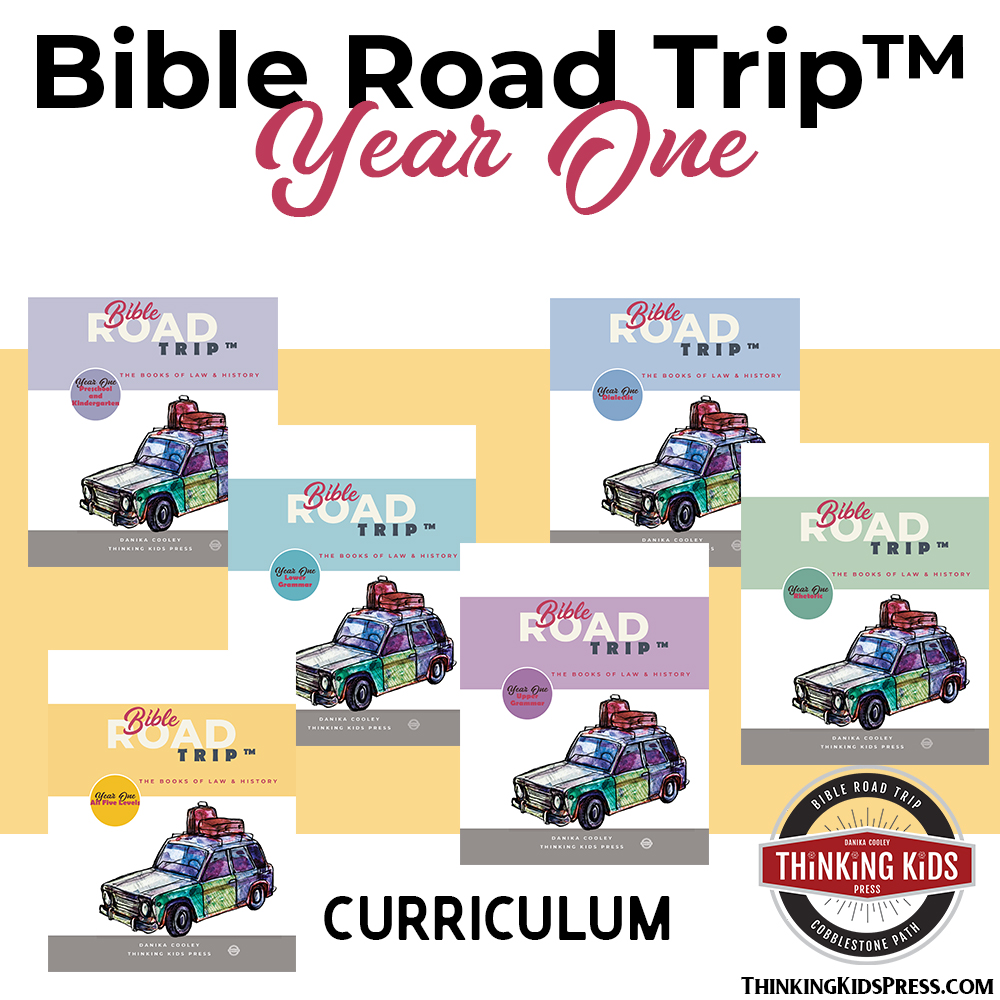 Bible Road Trip™ CurriculumLearn More Here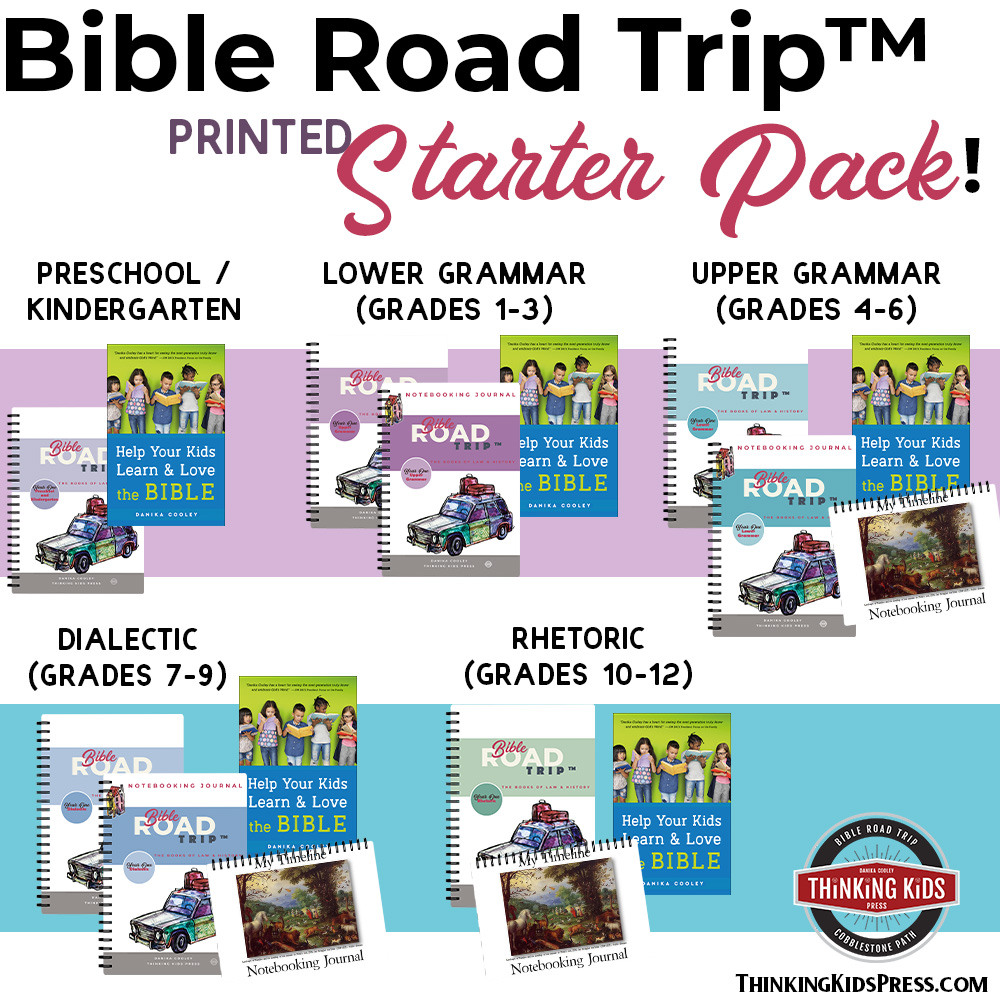 Starter BundleLearn More Here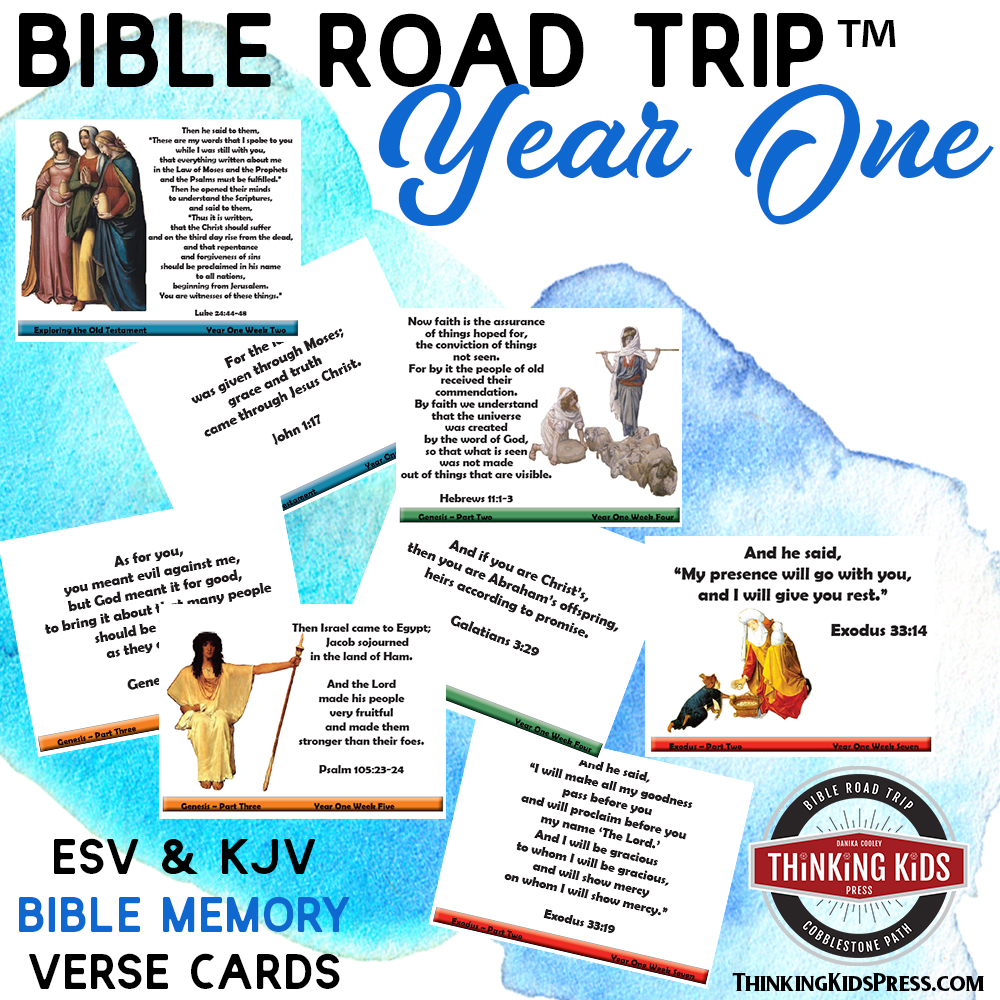 Bible Road Trip™ Memory Verse CardsLearn More Here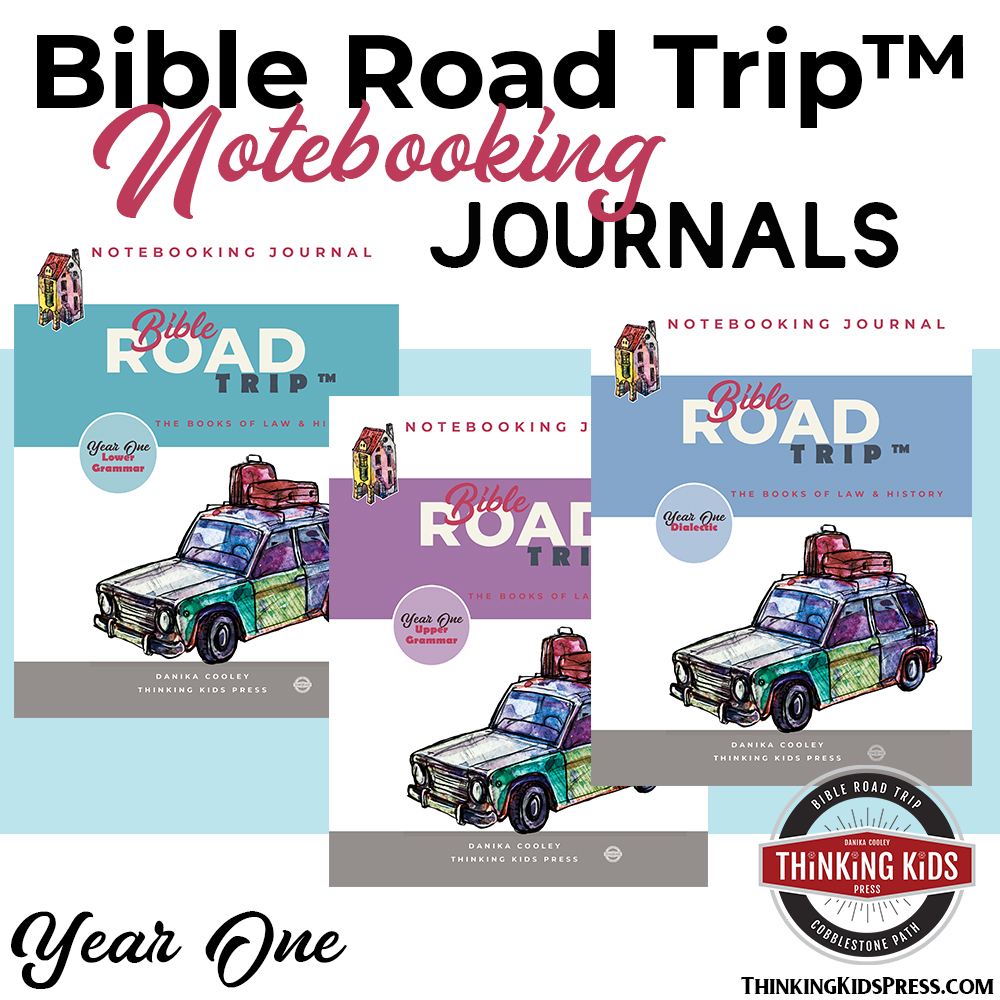 Bible Road Trip™ Notebooking JournalsLearn More Here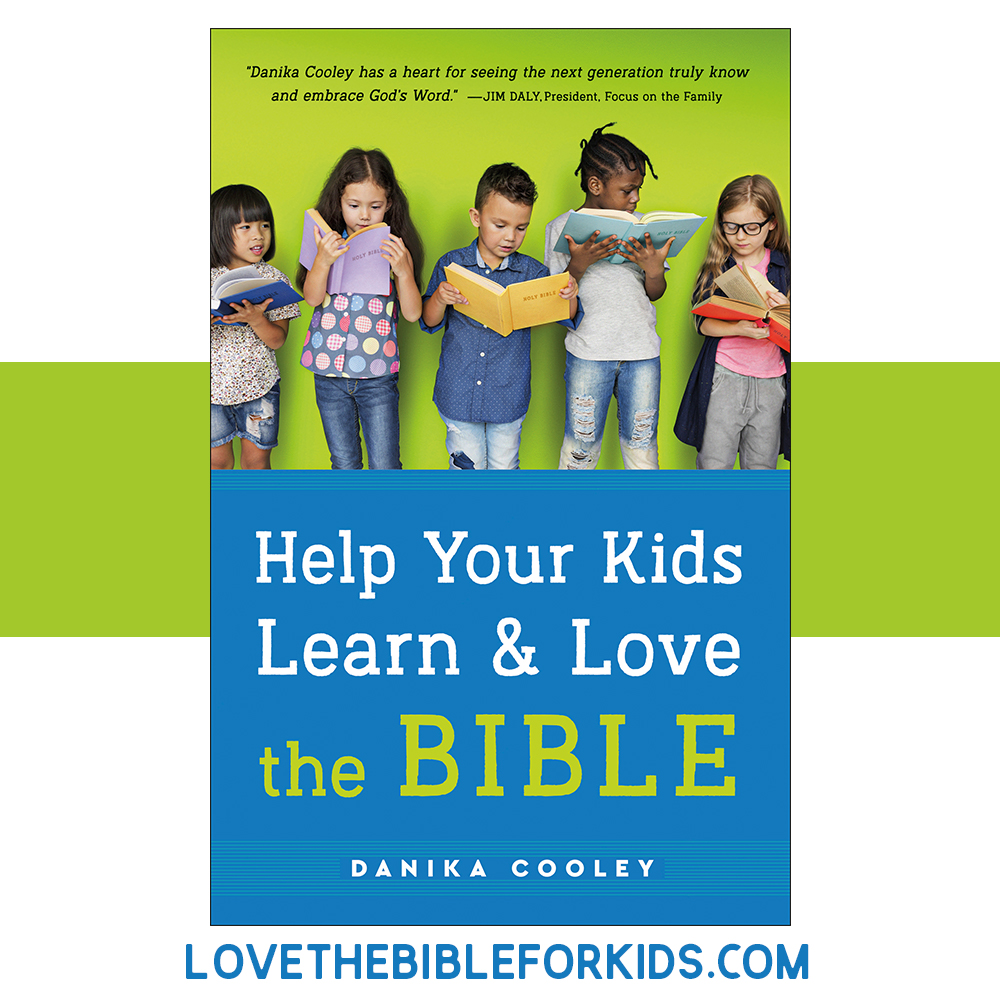 Help Your Kids Learn and Love the BibleLearn More Here
---
Help Your Kids Learn and Love the Bible
Looking for a family discipleship book that will give you a crash course in leading your kids through God's Word? I've got you covered.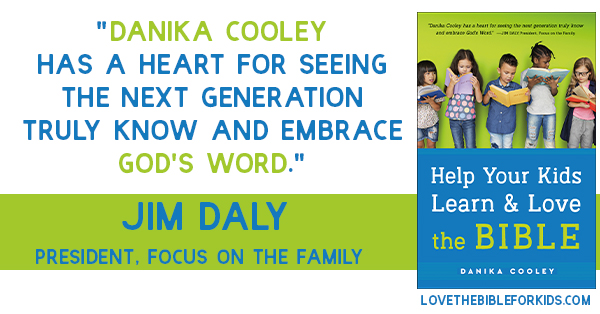 You want your kids to learn and love the Bible. 
You want to teach the Bible…
As parents, we deeply desire the best for our kids. We look for the right schools, we make them eat right and exercise, and we get them involved in extracurricular activities. We take our job as parents seriously.
But are we also putting our time and energy into
teaching them the Bible? Giving them the life-changing, soul-nourishing words of Scripture is not only doable, it's an essential part of parenting kids for Jesus. And the good news is, studying God's Word as a family doesn't have to be difficult!
2 Timothy 2:15, ESV, says:
Do your best to present yourself to God as one approved,
a worker who has no need to be ashamed, rightly handling the word of truth.
Our job, as parents who love Jesus, is to help our kids become approved workers, unashamed and rightly handling the word of truth.
The good news? Teaching the Bible isn't hard. Your family can learn the Bible together.
…and you can!
A Crash Course in Teaching the Bible to Your Kids
Danika Cooley's book, Help Your Kids Learn and Love the Bible, will give you the tools and confidence to study the Bible as a family. It will help you identify and overcome your objections and fears, give you a crash course in what the Bible is all about and how to teach it, and provide the guidance you need to set up a family Bible study habit.
You will finish this book feeling encouraged and empowered to initiate and strengthen your child's relationship with the Lord through His Word.

Help Your Kids Learn and Love the Bible will equip you with everything you need to know to teach the Bible to your kids!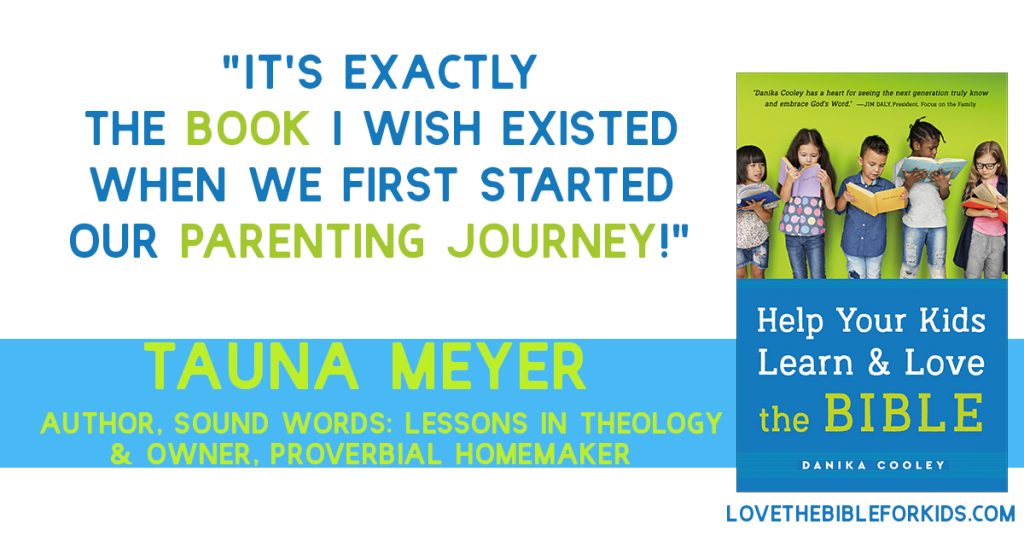 ---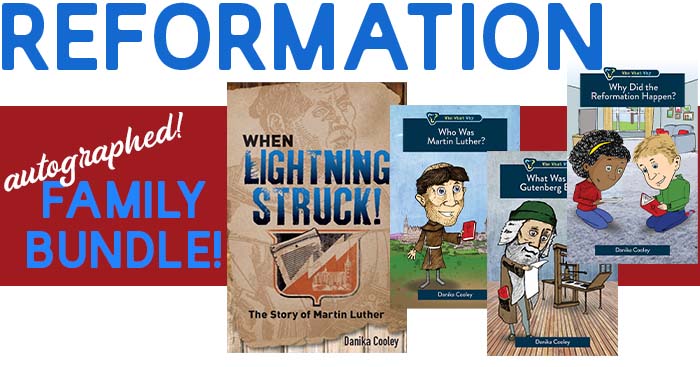 Your kids will love the Who What Why Reformation series with illustrated narratives for 8-11 year olds.
And, Martin Luther's young adult historical fiction story makes the perfect family read aloud!
Grab the autographed Reformation Family Bundle!
---
More Thinking Kids Posts You'll Love
---
Join the newsletter
Get the Family Prayer Box Project FREE!
Teach your children to pray with this fun project that includes 7 printable sets!