I went to a great high school growing up. In fact, it consistently ranked in the top 100 schools in the nation. We were in magazines–for real.
I took advantage of all that our school had to offer, lettering in swimming, taking AP classes, hanging out in the library so I could read pretty much everything Shakespeare ever wrote, attending football games and dances, acting onstage, and writing for our school newspaper. I worked at the mall down the road in my spare time, and I made good grades.
In spite of all of that, I remember high school as some of the most miserable years of my childhood. The social scene was dog-eat-dog, the academics were often morally ambiguous and often outright hostile toward Christianity, and I was harassed sexually by both students and teachers. I was confused about myself and my faith going in, and I was more confused upon graduation.
Of course, that doesn't mean everyone has the same experience. But there's a whole genre of high school movies that capitalize on the generalized angst of institutionalized teens slugging out their education together, so it's likely I'm not completely alone here.
As a parent, I have the experience of sending both of our older two kids to public high school, as well. After doing so, my husband and I decided we'd never use the government school system again. Some of our experience has shored up the reasons we're homeschooling our teens now.
Why We're Going to Homeschool High School
"You're not going to homeschool high school… are you?"
"So, now he's going to go to school… right?"
"You're going to high school aren't you? You don't want to be with your mom all day, do you?"
I've been hearing a lot of these kinds of questions. To be honest, I have to suppress a mini panic attack every time the subject comes up. I mean, who am I to school a child all the way through high school? What if I hurt my boys' futures? What if, what if, what if. Let's be honest… it's not easy to make a choice that deviates from the societal norm, is it?
If I didn't know many homeschool graduates who've gone on to college and successful adulthood, or if I didn't have great resources to walk me through this whole homeschooling high school thing, or if I wasn't convinced that government high school isn't the right choice for our family, I just might cave.
[clickToTweet tweet="I know lots of successful and happy homeschool grads, I have great resources available to me, and I am really looking forward to spending the next few years homeschooling high school. #homeschool" quote="I know lots of successful and happy homeschool grads, I have great resources available to me, and I am really looking forward to spending the next few years homeschooling high school." theme="style2″]
But I am convinced, I do know lots of successful and happy homeschool grads, I have some great resources available to me, and I am really looking forward to spending the next four and five years with my boys, finishing out their homeschool careers before they set off into the wild blue yonder.
---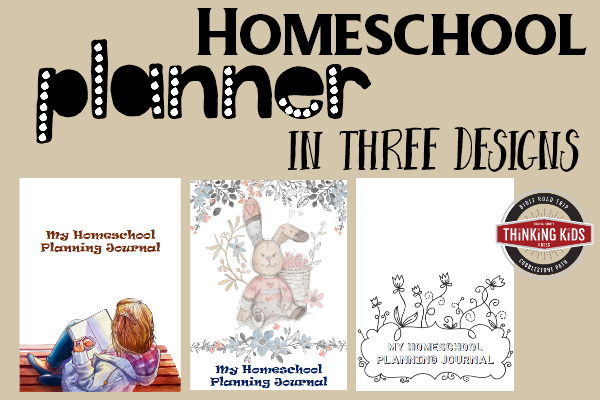 ---
I Have a Unique Discipleship Opportunity
One of the things my husband and I realized when we had two kids in public high school was that we were not able to disciple our teens the way we'd like to. They were gone all day, they had homework and activities, and we actually had very little time to spend with them. Whatever worldview we were able to impart during that time with them was easily undone during the hours they were at school, surrounded by peers, teachers, and bureaucrats who often didn't agree with what we were teaching them at home. Sometimes the lessons at school radically departed from the morals and values we held dear.
[clickToTweet tweet="One of the things my husband and I realized when we had two kids in public high school was that we were not able to disciple our teens the way we'd like to. #homeschool" quote="One of the things my husband and I realized when we had two kids in public high school was that we were not able to disciple our teens the way we'd like to." theme="style2″]
By homeschooling our boys in high school, we have the opportunity to intentionally disciple them. We want our kids to know God's Word, to be able to apply Scripture to the subjects they're studying, and to see current events through a biblical lens. I have eight hours a day to talk to my boys about Christ. I choose their curriculum and I discuss important concepts with them. I have the opportunity to find out what my kids are thinking and how they feel, and we can reason through their development together. There's real value in the time we are able to spend in intentional discipleship.
My Kids Have More Time and Opportunity to Pursue Passions
Because we don't waste much time during our homeschool day, the boys don't have homework. That gives them evenings and weekends free to pursue activities that are valuable to them. One of the neat things about the literature- and notebooking-based homeschooling we've done is that our kids are able to self-teach in many areas, and they know that practice is crucial for achievement. It's been fun to watch our boys choose their own activities and engage fully in them. I have no doubt this well-rounded approach will benefit them–not only on college applications, but in their adult lives as well.
The Academics are Better In Our Homeschool High School
It's difficult to argue that a one-size-fits-all approach to education is going to produce better results than individualized, loving instruction. There's a reason that the children of aristocrats were privately tutored for centuries. In addition to being able to tailor my children's educations to teach to their strengths and cope with their limitations, I'm able to respond emotionally to each of my boys. I can't emphasize the impact of this in the teen years enough.
Additionally, because I just have my children to educate, we catch problems sooner, there are less distractions, and I know where we need to shore up their learning. I've seen the end results of this individual attention on the standardized tests my kids take, as well as in the quality of the work they produce.
We Plan to Finish What We Started
My husband and I are planning to send our boys out into the world as functioning, prepared adults. One of the questions I'm often asked after we establish that the boys will be homeschooled for high school is, "Are you going to homeschool them in college too?!".
No. Of course not. There are some great options arising for online bachelor's degrees, but I think it's important that our kids go forth as adults and hold their own as men who stand on the Word of God. I didn't feel like kindergarten was the place or time for them to do that, and I don't think high school is either. College will be a great time for them to stretch their wings. Until then, they have the opportunity to venture into the broader society through their many outside activities, and on their excursions through town. Soon, they'll find themselves encountering culture through work experiences.
Ed and I feel strongly that we chose to homeschool for a specific purpose (namely to disciple our children in Scripture), and we want to finish homeschooling for that purpose.
---

Grab your FREE discussion guide and 12-week Martin Luther unit study!
---
Should Everyone Homeschool High School?
In a word, no. I don't think everyone should homeschool.
I've never found homeschooling to be a moral imperative. Thinking Kids is a site designed to help you disciple your family–not to mandate homeschooling your children. I appreciate the variety of readers that visit, and I know you all love your children.
I do think homeschooling is a wonderful choice that is available to us. It's a freedom worth taking advantage of, and one worth fighting to keep available to all. That said, there are many circumstances that may lend themselves to a different choice. I trust the Lord to lead you in the path that's right for your family, and I encourage you to seek His will through His written Word. If I saw homeschooling mandated in Scripture, then my view would be different.
Why Homeschooling High School Doesn't Worry Me
Aside from the mini panic attacks I fight whenever some well-meaning adult questions my sanity for even considering homeschooling high school, I find I'm not all that worried because I have some wonderful resources available to me. From curriculum to how-to books to wise mentorship, I'm pretty set. I've been reading Lee Binz's Setting the Record Straight (see the resources below), and suddenly preparing a transcript seems like a piece of cake.
The Lord led us to homeschooling, and we were unequipped. Through His grace, we have become equipped. We've had some pretty amazing years with our youngest two boys as well. I wouldn't trade those years for anything.
What about you? Are you planning to homeschool high school? Don't forget to enter the giveaway below!
---
Setting the Records Straight: How to Craft Homeschool Transcripts and Course Descriptions for College Admission and Scholarships
The HomeScholar Guide to College Admission and Scholarships: Homeschool Secrets to Getting Ready, Getting In and Getting Paid
Career Exploration: for homeschool high school students
The Ultimate Guide to Homeschooling Teens
Finding the Faith to Homeschool High School: Weekly Reflections for Weary Parents
Homeschool Mom Gifts – Homeschooling is My Super Power What's Yours – Homeschool Coffee mug
Homeschool-Homeschooling Mom Empowering Ceramic Coffee Mug I Can Do It
CafePress – Moms Homeschool Fuel.. – Coffee Mug, Large 15 oz. White Coffee Cup
Womens I never dreamed I'd be a Homeschool Mom Tee XL Black
Womens Homeschool Mom – Add coffee – Funny Home School T Shirt Medium Baby Blue
Hot Chocolate Design Chocolaticas Notebook Women's Mary Jane Flat 
---
More Posts You'll Love at Thinking Kids
The Bible Road Trip™ Everything Page — Links to all the good stuff!
How Homeschool Lesson Planning Saved Our Nightmare Year
Thinking Kids Subscriber Gifts
The Top Three Most Important Subjects for Your Homeschool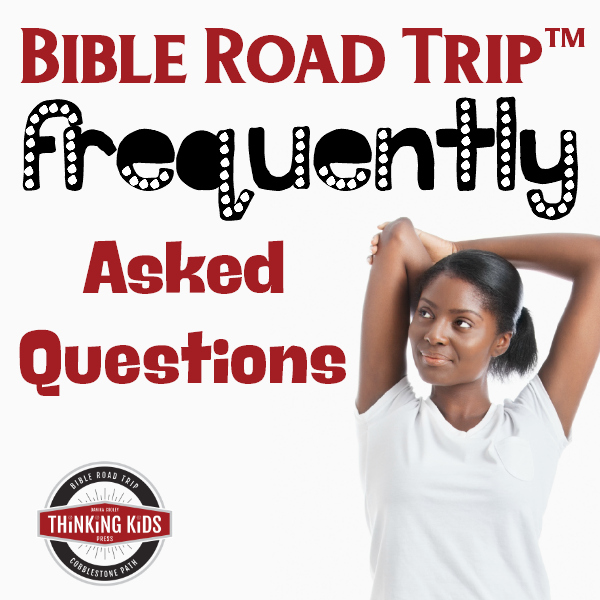 Bible Road Trip™ Frequently Asked Questions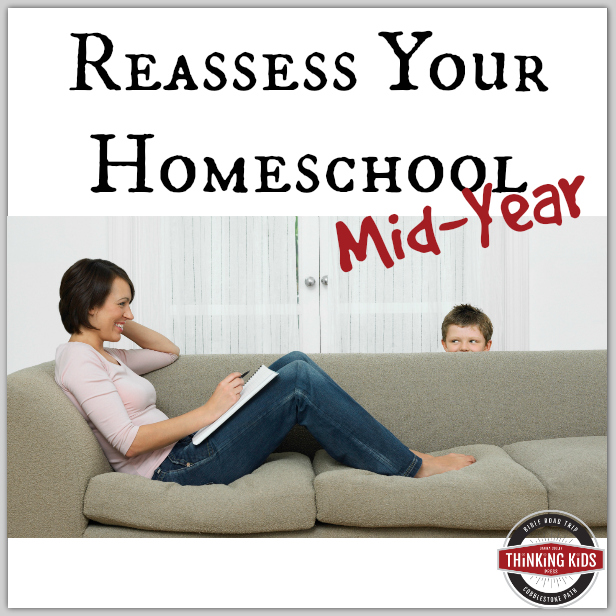 Reassess Your Homeschool Mid-Year
Prayer Card Set for Moms
Reformation Resources for Your Family and Your Homeschool
Join the newsletter
Get the Family Prayer Box Project FREE!
Teach your children to pray with this fun project that includes 7 printable sets!