Parenting can be tough. When I complain about my kids, things happen. Here are five things that occur when I complain about my children.
---
Our children are born sinners — every last one of them.
David wrote: "Behold, I was brought forth in iniquity, and in sin did my mother conceive me." (Psalm 51:5 ESV) and Jeremiah tells us:  "The heart is deceitful above all things, and desperately sick; who can understand it?" (Jeremiah 17:9 ESV)
Sin has a way of wrecking things. Sin makes even the beautiful and the blessed broken and undesirable. As a parent, my natural response (read that "my sin-nature response") to the sin (and sometimes just the inconvenience) of my children is to complain. It's not pretty, it's not helpful, and it's not something I'm proud of. But it's true.
---

---
Five Things That Occur When I Complain About My Children
1) I gossip.
Proverbs 11:13 (ESV) states: "Whoever goes about slandering reveals secrets, but he who is trustworthy in spirit keeps a thing covered."
It was really difficult for me to wrap my brain around the idea that it was actually possible for me to gossip about my own children. After all, everything they do while they're living at home impacts my life. Which means complaining about them means I'm just talking about me, right?
Wrong. It's gossip. I can think of no one who has more need for me to "keep a thing covered" than my children and my spouse. In complaining, I am revealing secrets and exposing private struggles. That doesn't mean I can't privately seek wise counsel from a trusted mentor. But complaining doesn't help me solve a parenting problem. It just lays bare the people who trust me the most. It's a betrayal.
---

---
2) I change the way they understand their God-given value.
My kids hear everything. Even when they're across the yard, playing with friends, screaming at the top of their lungs, they hear me. I don't know how that occurs, but I know it does.
When I complain about my children, it affects the way they see themselves. In Matthew 18:5-6, Jesus speaks of the humble child who trusts in Christ, saying: "Whoever receives one such child in my name receives me, but whoever causes one of these little ones who believe in me to sin, it would be better for him to have a great millstone fastened around his neck and to be drowned in the depth of the sea."
I'm called to edify, disciple, uplift, and train my children. The love of a parent is the measuring stick by which a child understands the (vast, amazing, nothing-like-my-love) love of God. Complaining about my children damages their spirits and discourages their hearts. It confuses them about the value God has given them. In rejecting my children, I teach them that their Father rejects them also.
Does this cause them to sin? It certainly doesn't set them up with a great understanding of God's love for them.
---

---
3) I change my own view of my children.
Referring to the tongue, James states: "With it we bless our Lord and Father, and with it we curse people who are made in the likeness of God. From the same mouth come blessing and cursing. My brothers, these things ought not to be so." (James 3:9-10, ESV)
James compares the tongue to the bit in a horse's mouth, the rudder on a ship, and a spark that sets a forest ablaze.
From my mouth come the true thoughts of my heart (Matthew 15:18). However, it's equally true that the things I speak can steer my thoughts, feelings, and actions, setting a course for my life.
Do I really want the course my tongue sets for my life to be one of resentment and anger toward the children God has blessed me with?
---
---
4) I affect my own witness.
"Do all things without grumbling or disputing, that you may be blameless and innocent, children of God without blemish in the midst of a crooked and twisted generation, among whom you shine as lights in the world, holding fast to the word of life…" ~ Philippians 2:14-16a ESV
When I grumble and complain about my children, it destroys my ability to shine as a light in this dark and twisted world. Complaining about my kids kills my witness not only to unbelievers, but to believers as well.
I can choose to parent with the joy of the Lord.
---
---
5) I lose the opportunity to disciple effectively.
Grumbling about my kids affects my relationship with them. It affects how they see me and how I see them. It is through relationship that I gain the ability and permission to disciple. The fact that my children are a part of my family doesn't change that fact.
Why, then, do I chip away at my relationship with them by complaining? Is it not, instead, my job to edify and encourage them to make right choices? Isn't my role one of faithfully training them to look to Scripture and to Christ?
---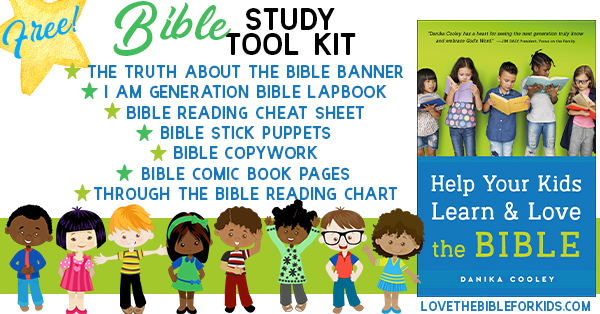 Grab your FREE Bible Study Tool Kit–over 130 pages of Bible resources for your family!
---
I find it humbling to take a look at the damage I inflict when I complain about my children. I'm thankful that the Lord of Heaven and Earth allows me to humble myself, repent for my sin, and try again.
"Perhaps if there were more of that intense distress for souls that leads to tears, we should more frequently see the results we desire. Sometimes it may be that while we are complaining of the hardness of the hearts of those we are seeking to benefit, the hardness of our own hearts and our feeble apprehension of the solemn reality of eternal things may be the true cause of our want of success."
Hudson Taylor (1832-1905), Missionary to China
---
Help Your Kids Learn and Love the Bible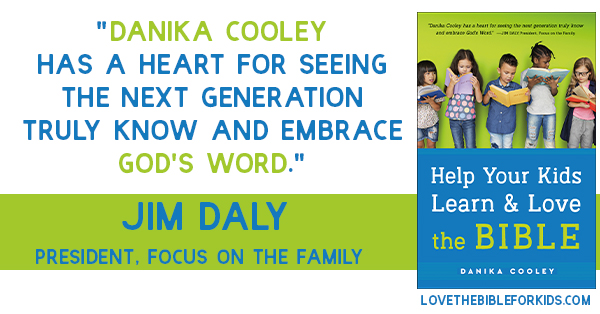 You want your kids to learn and love the Bible. 
You want to teach the Bible…
As parents, we deeply desire the best for our kids. We look for the right schools, we make them eat right and exercise, and we get them involved in extracurricular activities. We take our job as parents seriously.
But are we also putting our time and energy into
teaching them the Bible? Giving them the life-changing, soul-nourishing words of Scripture is not only doable, it's an essential part of parenting kids for Jesus. And the good news is, studying God's Word as a family doesn't have to be difficult!
2 Timothy 2:15, ESV, says:
Do your best to present yourself to God as one approved,
a worker who has no need to be ashamed, rightly handling the word of truth.
Our job, as parents who love Jesus, is to help our kids become approved workers, unashamed and rightly handling the word of truth.
The good news? Teaching the Bible isn't hard. Your family can learn the Bible together.
…and you can!
A Crash Course in Teaching the Bible to Your Kids
Danika Cooley's book, Help Your Kids Learn and Love the Bible, will give you the tools and confidence to study the Bible as a family. It will help you identify and overcome your objections and fears, give you a crash course in what the Bible is all about and how to teach it, and provide the guidance you need to set up a family Bible study habit.
You will finish this book feeling encouraged and empowered to initiate and strengthen your child's relationship with the Lord through His Word.

Help Your Kids Learn and Love the Bible will equip you with everything you need to know to teach the Bible to your kids!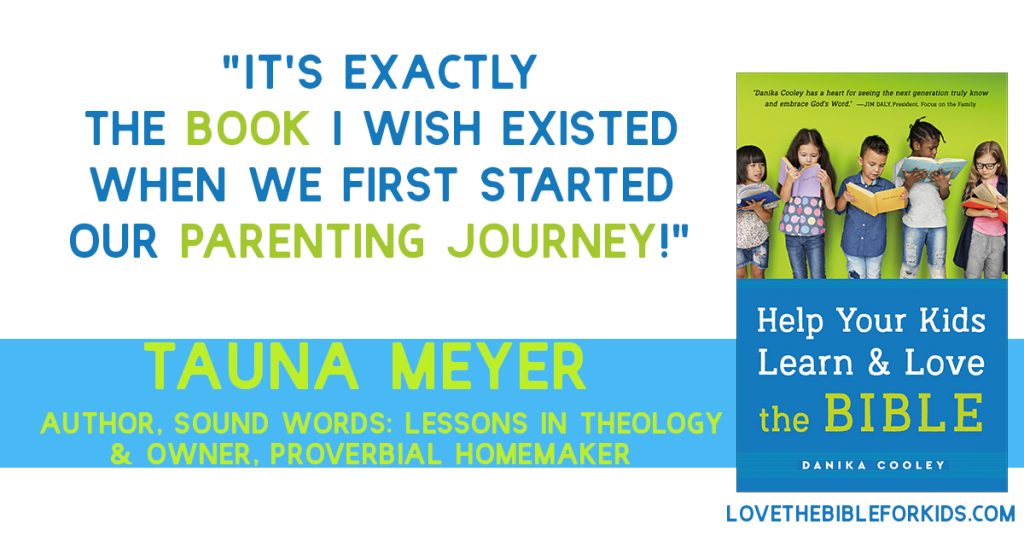 ---
More Thinking Kids Posts You'll Love
---
Join the newsletter
Get the Family Prayer Box Project FREE!
Teach your children to pray with this fun project that includes 7 printable sets!