The Apostolic and Early Church Ages were an exciting time in Church history.
Following the Resurrection and Ascension of Jesus Christ, the Apostles carried the good news of the Gospel throughout the Roman Empire and beyond, writing the New Testament as they preached the Word of God. Though early Christians were persecuted and martyred, the Church grew and spread. At the close of the Apostolic Age, the Apostles had actively discipled new believers, and the Early Church Fathers began to minister.
During the Early Church Age, false teachings grew and spread and the Church Fathers fought to maintain the truth of the Gospel, sometimes falling prey to heresy themselves. Persecution grew and spread throughout the Roman Empire, yet the Church continued to grow. With Constantine came the imperial age of the Church, when Christians were protected by the state. Invite your older students to travel the Cobblestone Path of Church history. A path filled with individual lives, theological debates, and political intrigue.
Cobblestone Path Church History Research Journals are designed to help middle school and high school students develop a solid understanding of Christian history one "age" at a time. They will also help young adults develop and strengthen skills in pre-writing (notetaking and organization), handwriting, reading comprehension, and research. While much of the research for the journals will be done using the internet, you'll want to have a good Christian history overview text (or two) and you may wish to supply your students with some great biographies or literature pertaining to the time period. For a complete explanation of Cobblestone Path, check out the Series Overview.
While much of the research for Cobblestone Path may be done online, there are wonderful recommended and supplemental resources suggested for use with the journals.  Check out the Resource List for the Apostolic and Early Church Ages!

---
How to Notebook (and What is Notebooking?)
---
Notebooking Resources for Your Kids!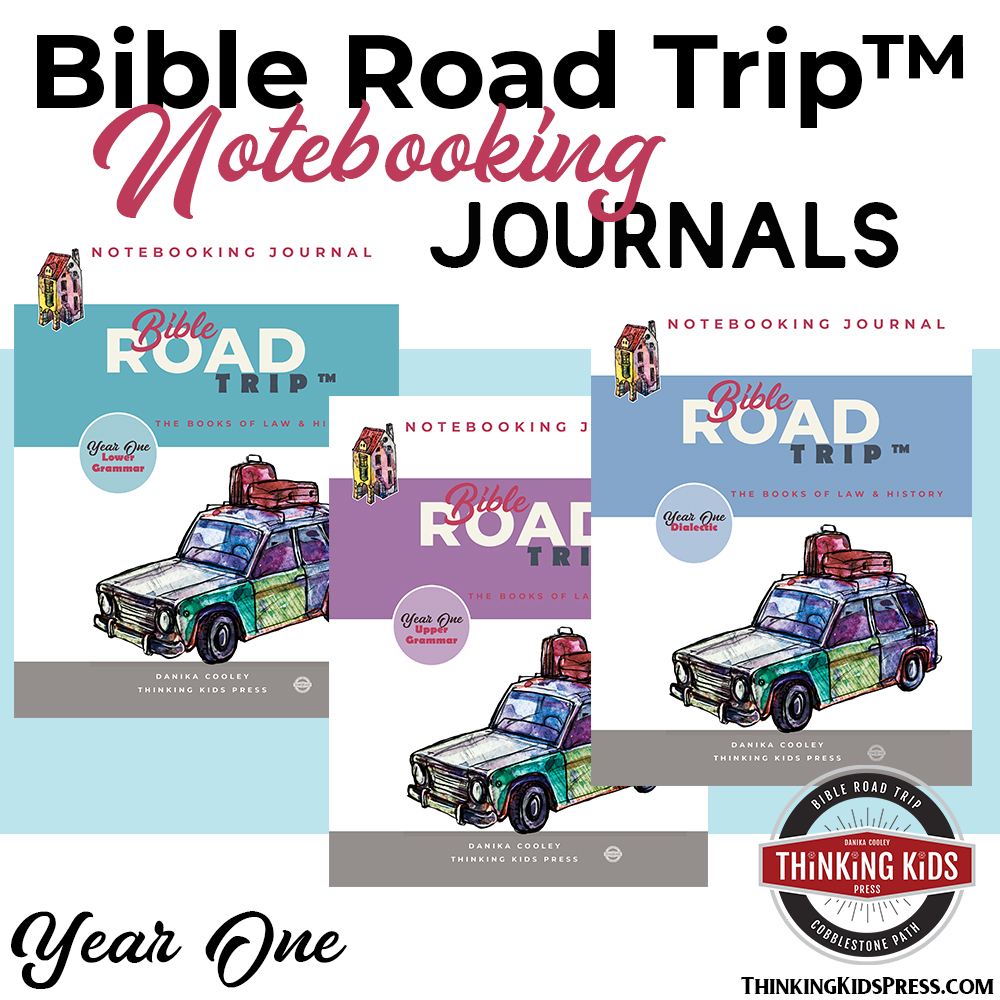 Bible Road Trip™ Year One Notebooking JournalsBuy Here
Bible Road Trip™ Year Two Notebooking JournalsBuy Here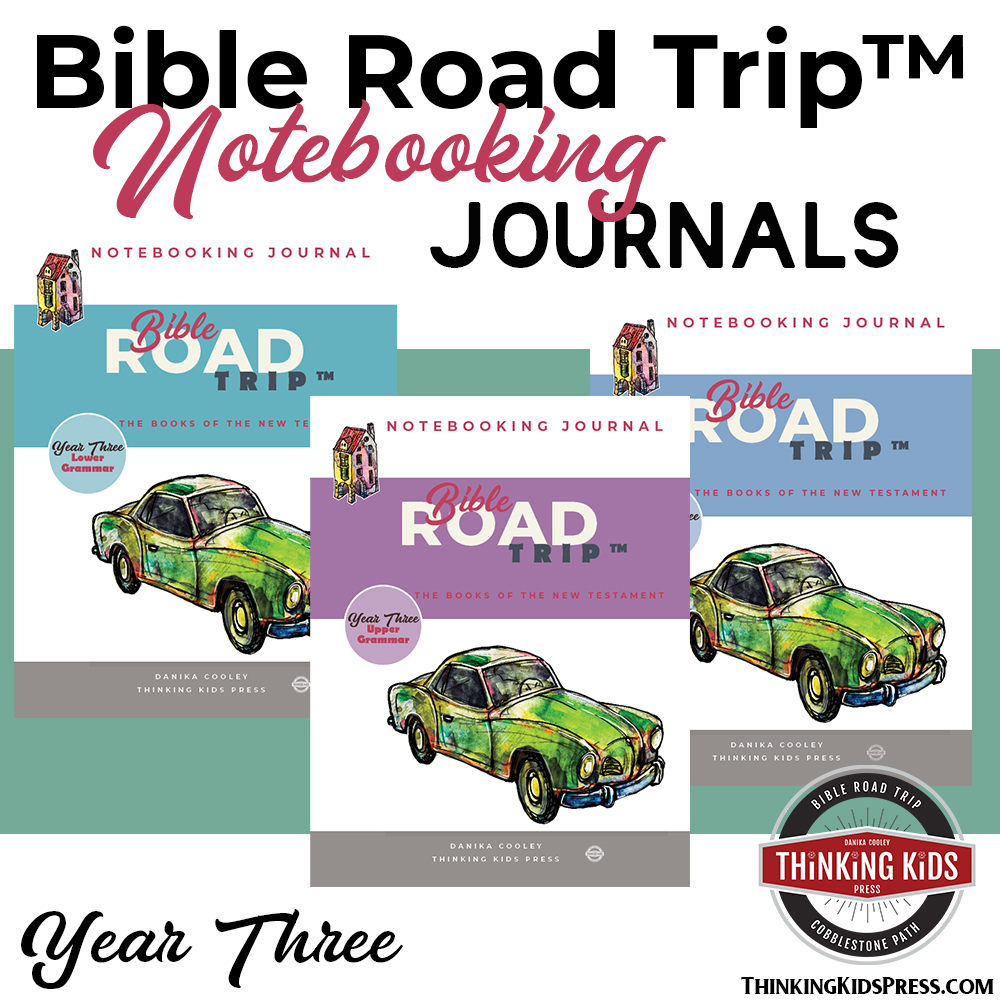 Bible Road Trip™ Year Three Notebooking JournalsBuy Here
My Timeline NotebookBuy Here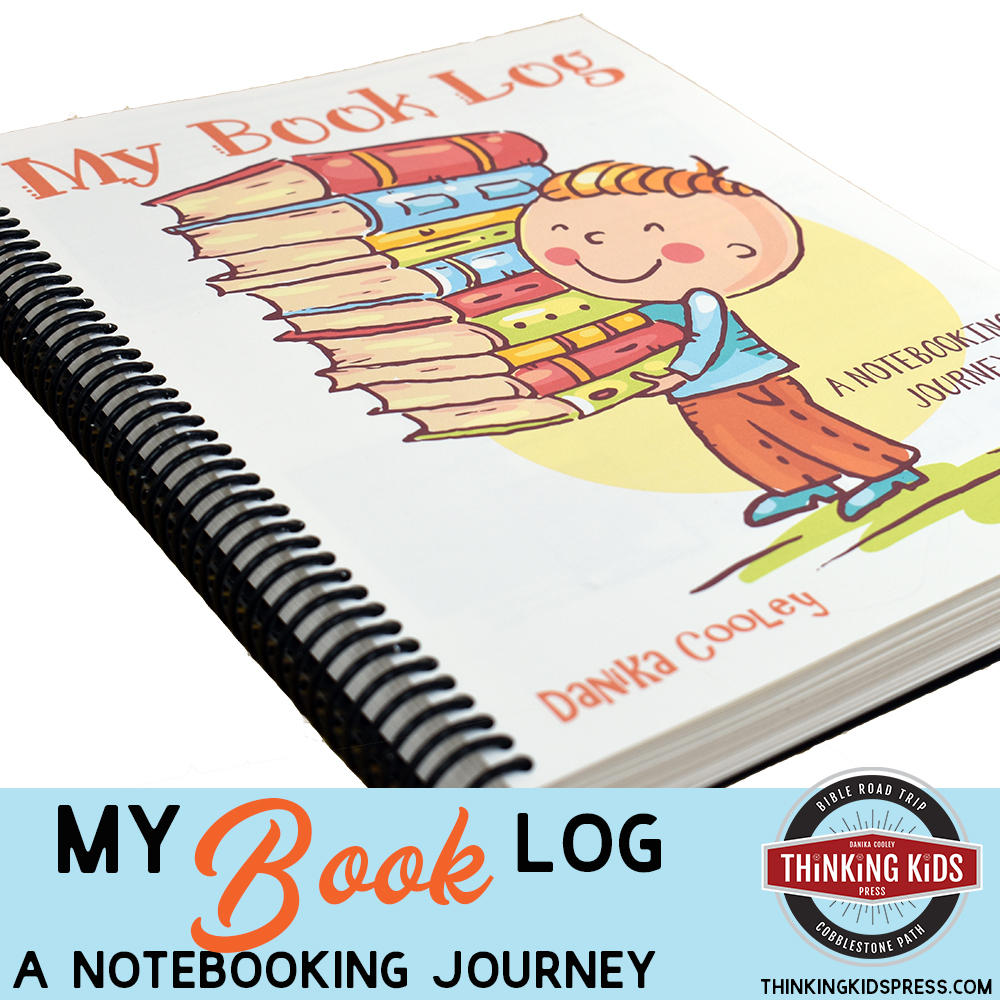 My Book LogBuy Here
My Field Trip and Travel JournalBuy Here
My Sermon NotebookBuy Here
Cobblestone Path™ Church History Research JournalsBuy Here
---
Join the newsletter
Get the Family Prayer Box Project FREE!
Teach your children to pray with this fun project that includes 7 printable sets!