Children's books about Christianity are the perfect way to teach about God! Check out Master Books' series: Big Thoughts for Little Thinkers.
---
Joey Allen's
Big Thoughts for Little Thinkers
series made our list of favorites when the kids were younger.
In fact, we love these books so much, they no longer dwell in our home library.  We've loaned them out numerous times, and this last time they just didn't come home.
---

---
Children's Books about Christianity
The four Big Thoughts for Little Thinkers books cover some very important issues for four to seven year olds.
Mr. Allen's series from Master Books explains The Trinity, The Gospel, The Scripture, and The Mission in concise, easy-to-understand language and adorable pictures.  The books are the perfect size for little hands.
I started using these when my youngest boys were 3 and 4.  Not only did they love the books, they understood the concepts!
These are GREAT books to share with new Christian parents as well, I love using children's materials to help mentor a new believer. What better way to help someone understand than to help basic theology than to teach it to their children?
Each page has a new, or expanded, idea regarding the topic. These ideas are rooted in Scripture. There are several Bible references for each thought, allowing the parent to confirm the truth behind the statements.
Big Thoughts for Little Thinkers is a wonderful set of books for your home library.
---
---
Purchase Big Thoughts for Little Thinkers
---

Christian Biographies for Kids | Christian History for Kids | Theology for Kids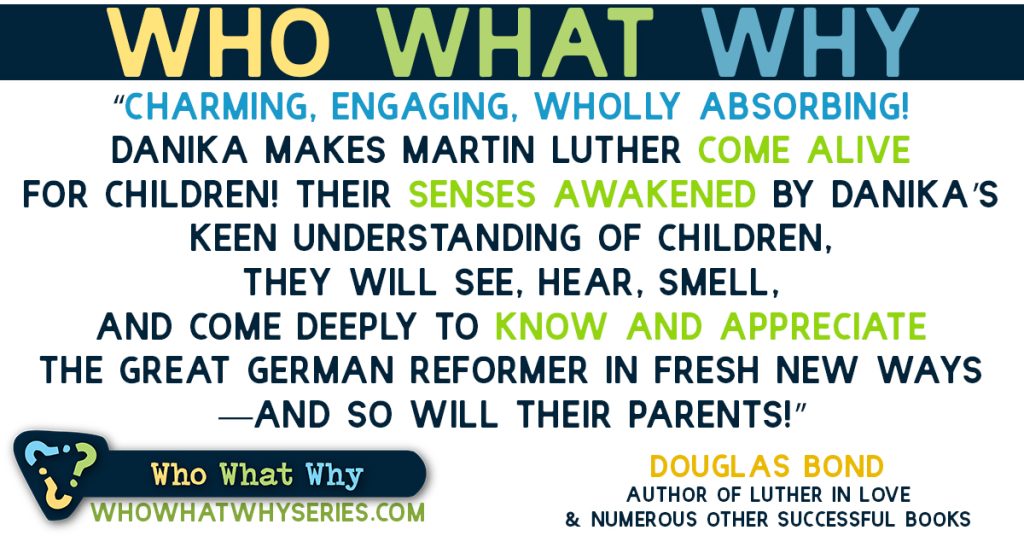 "As for the saints in the land, they are the excellent ones, in whom is all my delight." – Psalm 16:3, ESV  
Christian History Matters for Our Kids.
History matters. Now, more than ever, we see how important it is for our children to know and understand history and the Bible.
Here's why:
God is the sovereign ruler of all things. It's important for our kids to see his hand in the history of nations and in the lives of both peasants and kings. 

Christian history is the story of our family history. Our kids get to see how people who love Jesus follow him.

Understanding history can help our kids learn historic and biblical theology. They learn what the Bible says and what that means for us. They also see when the study of Scripture has taken important turns that have changed the Church.   

Reading Christian biographies and history can be a wonderful way for kids to think outside their own time and culture. God's Church spans centuries and includes people from every nation.    

Christian biographies help kids consider their own faith, walk with Jesus, and the impact their witness may one day have on others–and on history. 
Elementary-aged kids need middle grade resources that are fun, a little sassy, and that teach valuable lessons. 

The Who What Why Series is the perfect resource to teach your kids about history, while helping them apply biblical truths to their lives today.
---
More Thinking Kids Posts You'll Love
---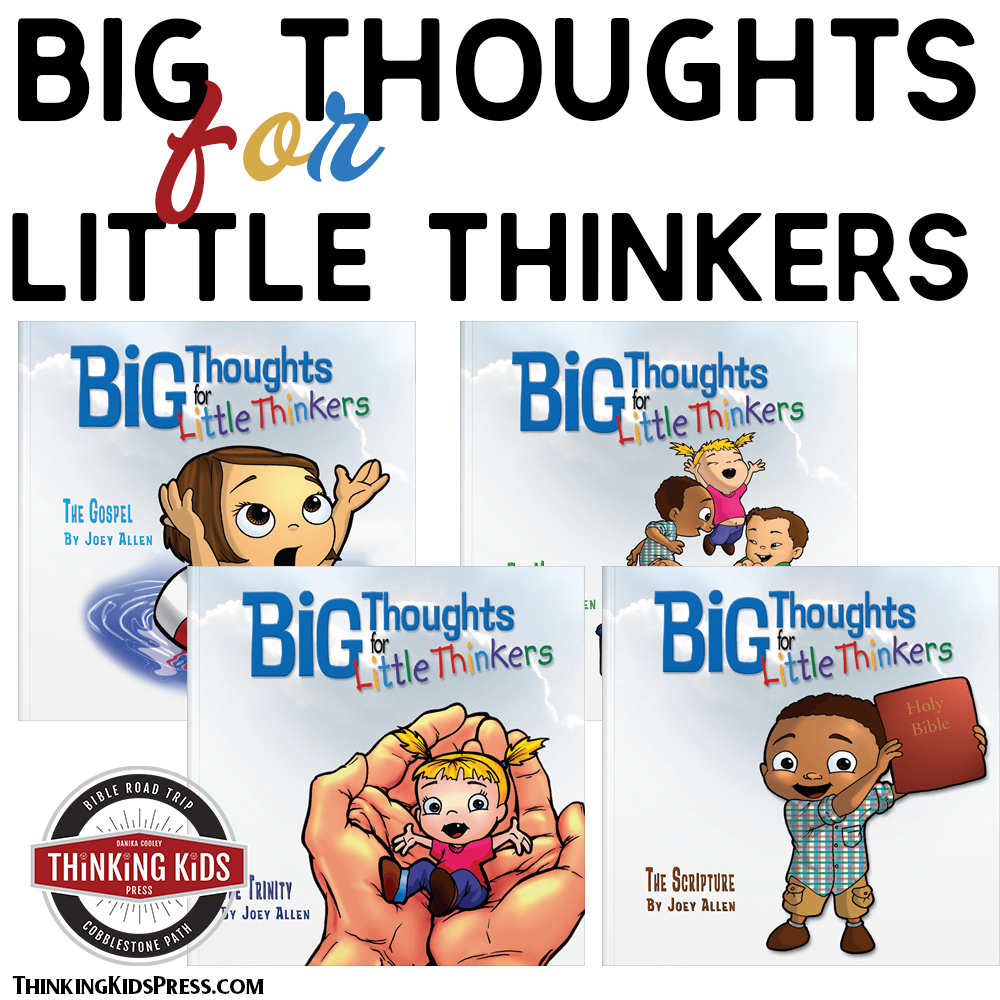 Join the newsletter
Get the Family Prayer Box Project FREE!
Teach your children to pray with this fun project that includes 7 printable sets!