Moms of boys, our culture does not love men. And our culture certainly doesn't love the plan the Lord has for men–the way He designed them, and the position they are meant to hold in the family and in society. Men are meant to be protectors, to be fierce warriors for good, and to be strong proponents of the Gospel. They're meant to stand up for what's right, to lead their families, and to stand in the gap for the downtrodden.
Yet, our culture attacks men at all angles. These attacks are leveled beginning in boyhood, when young men are most vulnerable. Schools are designed for more docile girls, gender roles are refused and scoffed at, soft and hard-core porn assault boys at every turn, and our culture refuses to even acknowledge that men are different from women in any way. This assault on manhood has been occurring for generations, but it's at a fevered pitch right now. (The assault on women is another post for another time.)
The Challenge Moms of Boys Face
The mom of boys faces a difficult challenge. How do we raise men–godly, strong, unashamed men–while living in a culture that truly hates them and uses every opportunity to attack manhood?
---
NOW is the perfect time to teach your kids the gospel! Grab your Practice the gospel every day during meals. It's quick, easy, and fun!
---
We must teach our boys what it means to be strong, godly men. I believe that's best done through Scripture. Boys need to know how God feels about men and to see strong men as godly heroes–men like David, Jonathan, Paul, and Barnabas. When my boys were young, we used to talk about gearing up like the warrior in Ephesians 6:10-20, wearing the full armor of God. We would pretend to put our armor on, practicing putting on the belt of truth, the breastplate of righteousness, the shoes of the gospel of peace, the shoes of faith, the helmet of salvation, and especially the sword of the Spirit–which is the word of God. We practiced gearing up every morning before school.
A Tool for Moms of Boys
My friend Heather Haupt has taken the idea of teaching boys about the armor of God a bit further. She's reached back in time to a period when manhood was celebrated and pulled out the knights' Code of Chivalry. Her new book, Knights in Training, offers an adventurous and fun way to raise godly men who aren't afraid to stand for truth. In my experience raising three men, I can tell you that anything that employs adventure and fun is going to be more effective with boys!
I want to thank Penguin Random House for providing a copy of Knights in Training in return for my honest opinion.
---
Knights in Training: Ten Principles for Raising Honorable, Courageous, and Compassionate Boys
---
Note: Penguin Random House is a general market publishing house. Heather Haupt is a Christian. So, while you won't find explicit Scriptural training and Bible verses in Raising Knights, you will find a conversation honoring God, and steeped in Scriptural values.
The Knights' Code of Chivalry for Moms of Boys
Heather begins Raising Knights by laying out her argument for why every mom of boys needs to embark on a new path, raising boys outside the norm, and why we need to recognize that boys are different. She then talks about ways you can begin the quest to raise knights in training.
My boys are older now–one is a dad, and the other two have just a few more years at home. Still, I find her suggestions to be relevant and adaptable to the stage we're at right now. I plan to discuss the Code of Chivalry with my boys and have some great discussions. I also plan to keep Heather's suggestions about read alouds in mind as I choose books for next year. My boys plan for this too, actually. My thirteen-year-old is so excited about Knights in Training that he keeps absconding with the book–because it looks adventurous and fun.
The Knights' Code of Chivalry
The Code of Chivalry has ten points, each of which Heather has made into a chapter. These chapters are well worth reading, and in addition to stories and statistics, Heather has applicable advice for helping your boys learn each of these character traits. Take a look at what every knight in training used to learn and ask yourself if these values would serve your boy well:
Love God with all your heart, soul, mind, and strength.
Obey those in authority over you.
Stand against injustice and evil.
Defend the weak and protect them.
Respect the honor of women.
Refrain from wanton giving of offense.
Speak the truth at all times.
Be generous and willing to share.
Persevere and finish the task at hand.
Pursue excellence in all you do.
I can think of a Scriptural teaching to go alongside each of those virtues. I also think that if we moms of boys focus on raising men of courage who love the Lord, love others, and live with integrity before God, this world will be a substantially better place.
Knights in Training by Heather Haupt is a worthwhile read. The concept of raising young boys to be virtuous men is packaged in an engaging way that will appeal to your fun-loving young men. You and your boys can look for these virtues as you read through Scripture together.
More Posts You'll Love at Thinking Kids
Five Things That Occur When I Overreact to My Child's Offense
Free Bookmarks to Color for Moms
Praying in the Shower: 15 Ways to Make a Habit of Prayer
Prayer Card Set for Moms
5 Questions to Ask When Making Parenting Decisions
The Three Most Powerful Words in the Universe
Five Things Being a Mom Has Taught Me
Five Things That Occur When I Yell At My Children
What to Do When Your Child Breaks Your Heart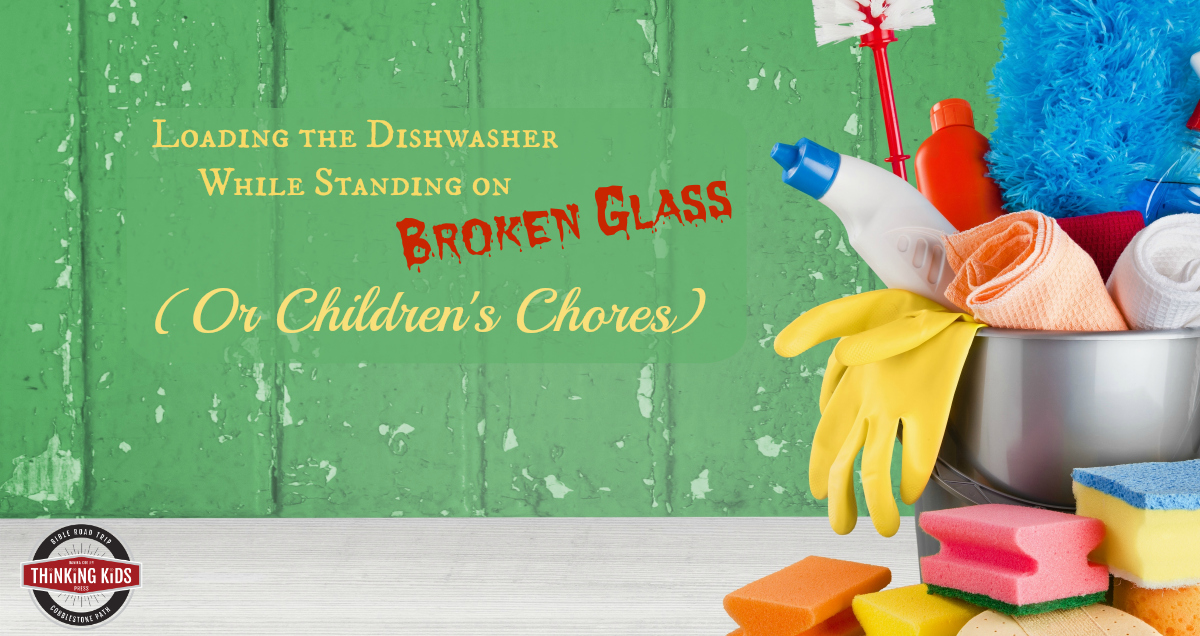 Loading the Dishwasher while Standing on Broken Glass (or Children's Chores)
Ten Facts About Babies in the Womb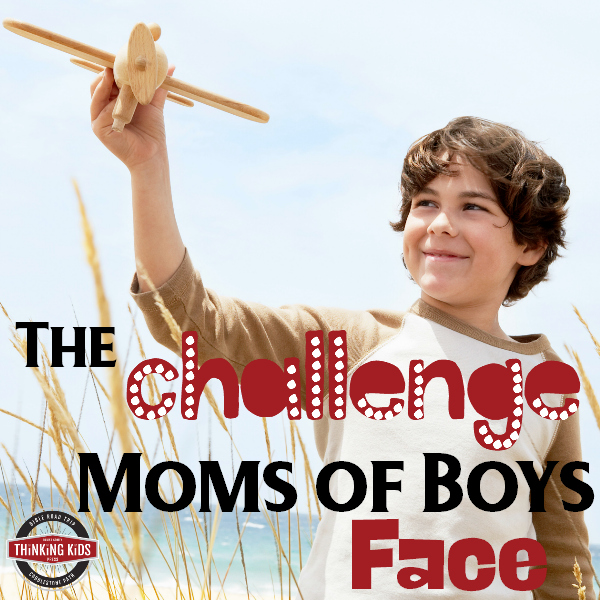 Join the newsletter
Get the Family Prayer Box Project FREE!
Teach your children to pray with this fun project that includes 7 printable sets!