I want to thank Christian Focus 4 Kids for providing copies of Jeremiah and Hezekiah in return for my honest opinion.
It can be difficult to find Bible story books for kids that are in-depth and accurate, can't it? I was excited this month when two great Bible story books landed in my mailbox. I was even more excited when I saw they were written by Carine MacKenzie from Christian Focus 4 Kids. I was most excited to learn that they were a part of a larger Bible story book series!
Jeremiah: A Man with a Message and Hezekiah: The King's Choices by Carine MacKenzie (both Christian Focus for Kids, 2017) are both a part of the Bible Wise series of Bible story books for kids.
---
---
Bible Story Books for Kids by Carine MacKenzie
Carine MacKenzie does a great job of telling the stories of both Jeremiah and of King Hezekiah for 4-8 year olds. I love that these 32-page picture books focus on the lives of lesser known (for kids) men of the Bible. Illustrated in full-color watercolors by Fred Apps, the books, which are about 5″ x 7″ in size, have a thick glossy cardstock cover and semi-glossy pages. They are beautiful books, and quite affordable–which is perfect because there's a whole series to collect.
Honestly, Jeremiah is a hard story to tell! The book wasn't written in chronological order, and there are many confusing events. Yet, Carine MacKenzie does a wonderful job of laying out Jeremiah's story for young kids in a way that makes it both understandable and engaging. I also love that Mrs. MacKenzie's books always end with the message of the gospel. What a gift that is.
The story of Hezekiah is also very well told. By the end of the book kids will feel like they know and understand the life of one of Judah's "good" kings. They'll understand what he did well, and also where his pride and selfishness became a stumbling block for all of Judah. Again, Carine MacKenzie ends the book with a gospel message.
---
What I Love About the Bible Wise Series of Bible Story Books for Kids
I really love that the Bible Wise series of Bible story books for children covers the lives of individual Bible men and women in a more in-depth way than we normally see with Bible story books for young kids. The stories are accurate, yet engaging, and there's a gospel message at the end. These would be a great addition to your bedtime library, your Sunday School, or your homeschool. If you're going through Bible Road Trip, the Bible Wise series would be great additions for the younger ages.
---
Purchase Carine MacKenzie's Bible Wise Series at Amazon
Hezekiah: The King's Choices (Bible Wise)
Jeremiah: A Man With a Message (Bible Wise)
Elijah: God's Miracle Man (Bible Wise)
Daniel: The Praying Prince (Bible Wise)
Sarah & Abraham: The Wonderful Promise (Bible Wise)
Job: The Patient Friend (Bible Wise)
Noah: The Rescue Plan (Bible Wise)
The Big Sister's Secret : The Story of Miriam (Bible Wise)
Joseph: God's Dreamer (Bible Wise)
Samson: The Strong Man's Strength (Bible Wise)
Samuel: The Boy Who Listened (Bible Wise)
Saul: The Miracle on the Road (Bible Wise)
David: The Fearless Fighter (Bible Wise)
Jonathan: The Faithful Friend (Bible Wise)
Jesus: The Promised Child (Bible Wise)
Jesus Is Alive: The Amazing Story (Bible Wise)
Paul: Journeys of Adventure (Bible Wise)
Barnabas: The Encourager (Bible Wise)
---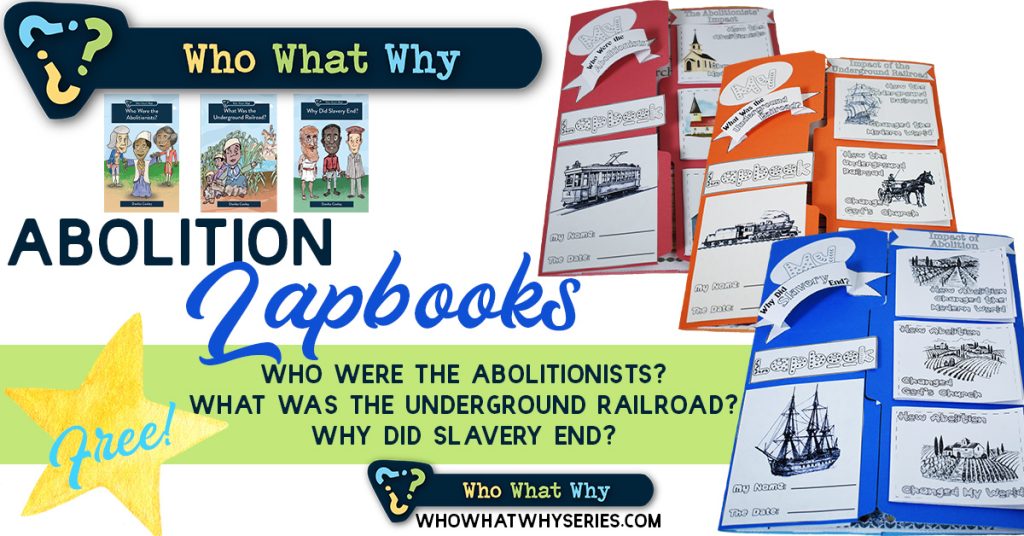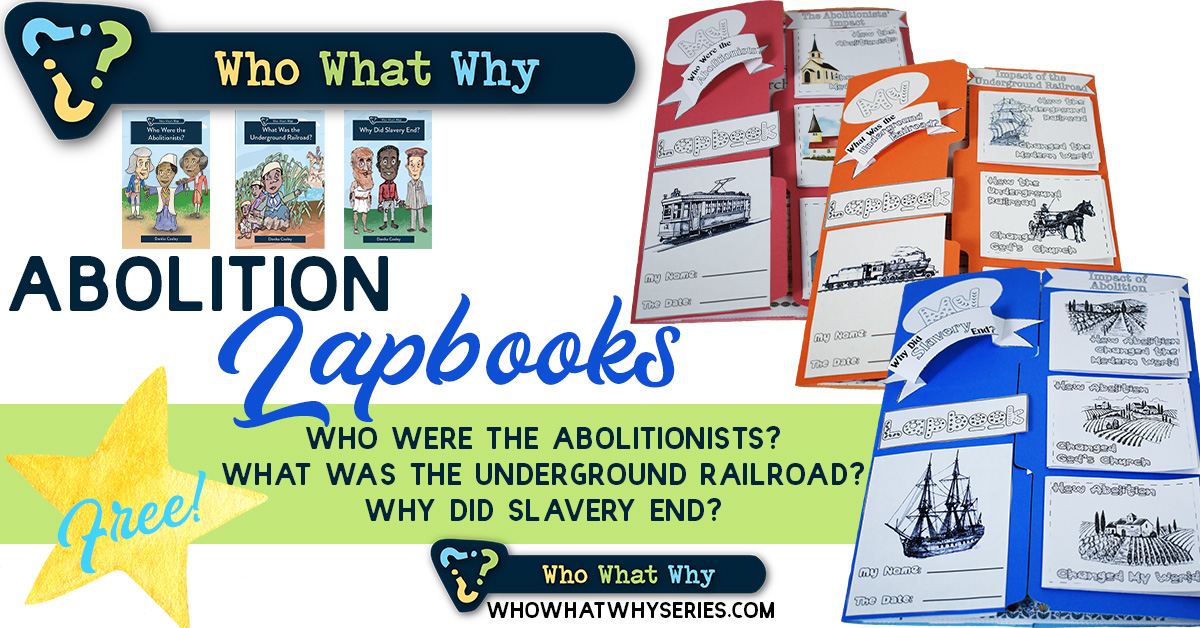 Learn more about the Who What Why series and get your FREE Abolition Lapbooks here.
---
Bible Resources for Your Kids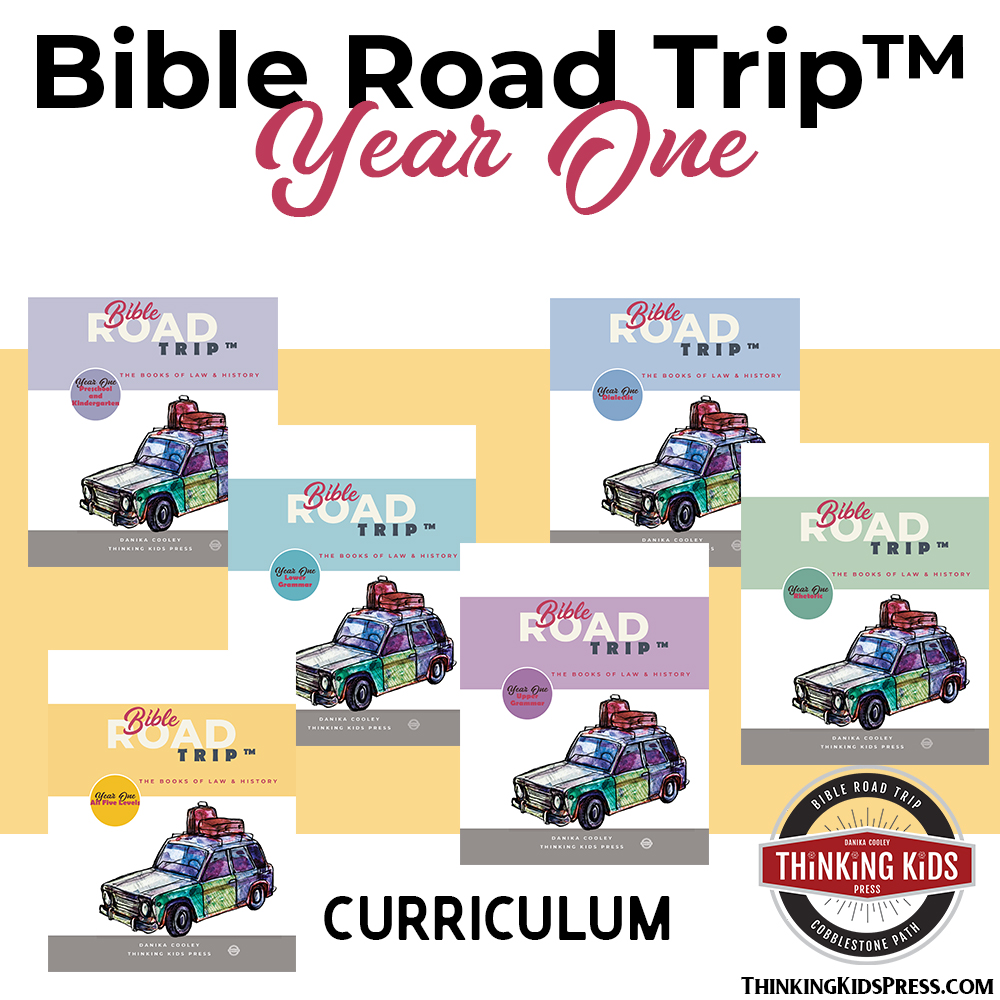 Bible Road Trip™ CurriculumLearn More Here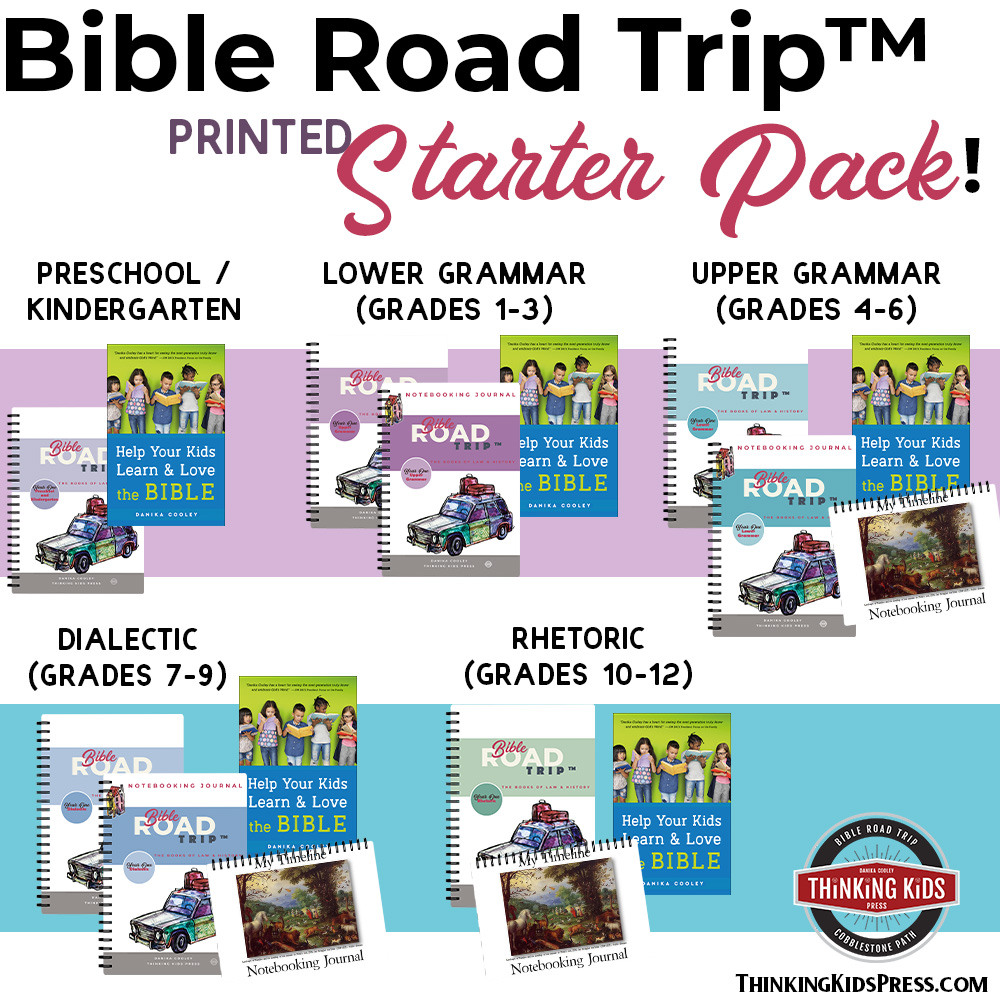 Starter BundleLearn More Here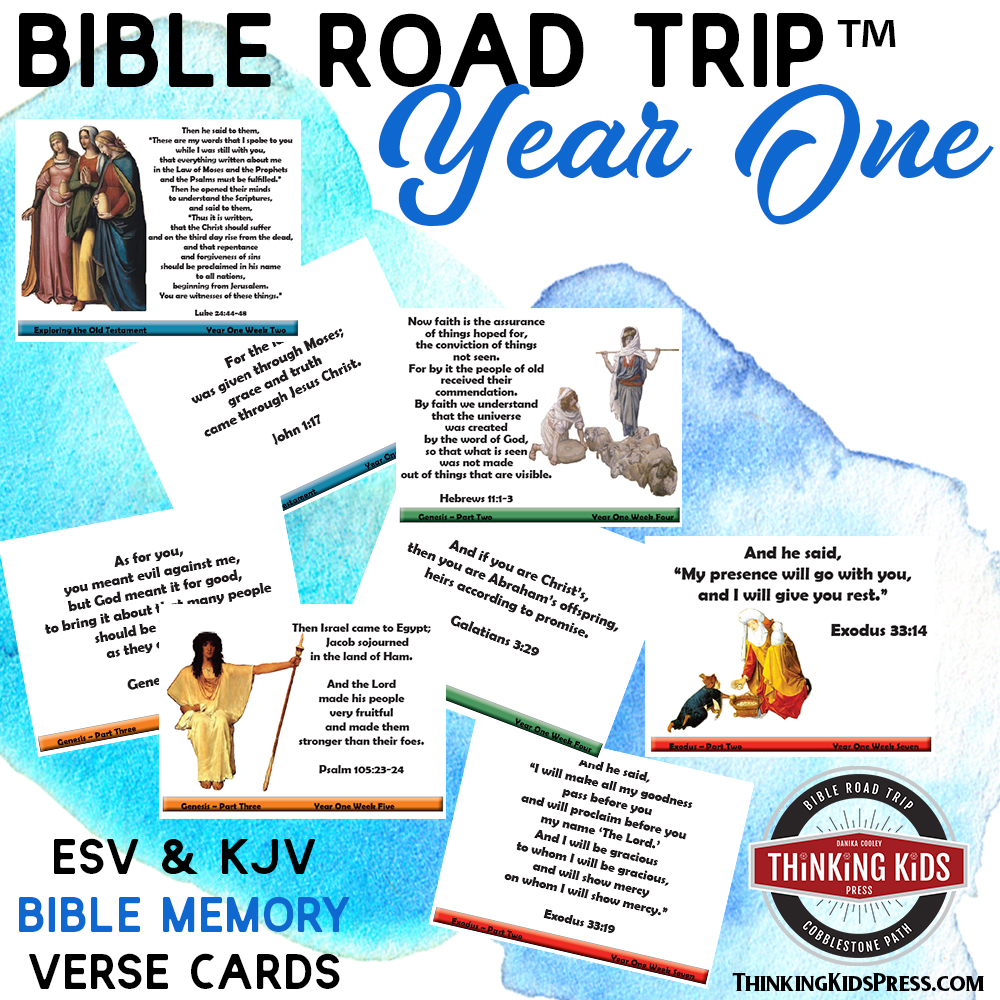 Bible Road Trip™ Memory Verse CardsLearn More Here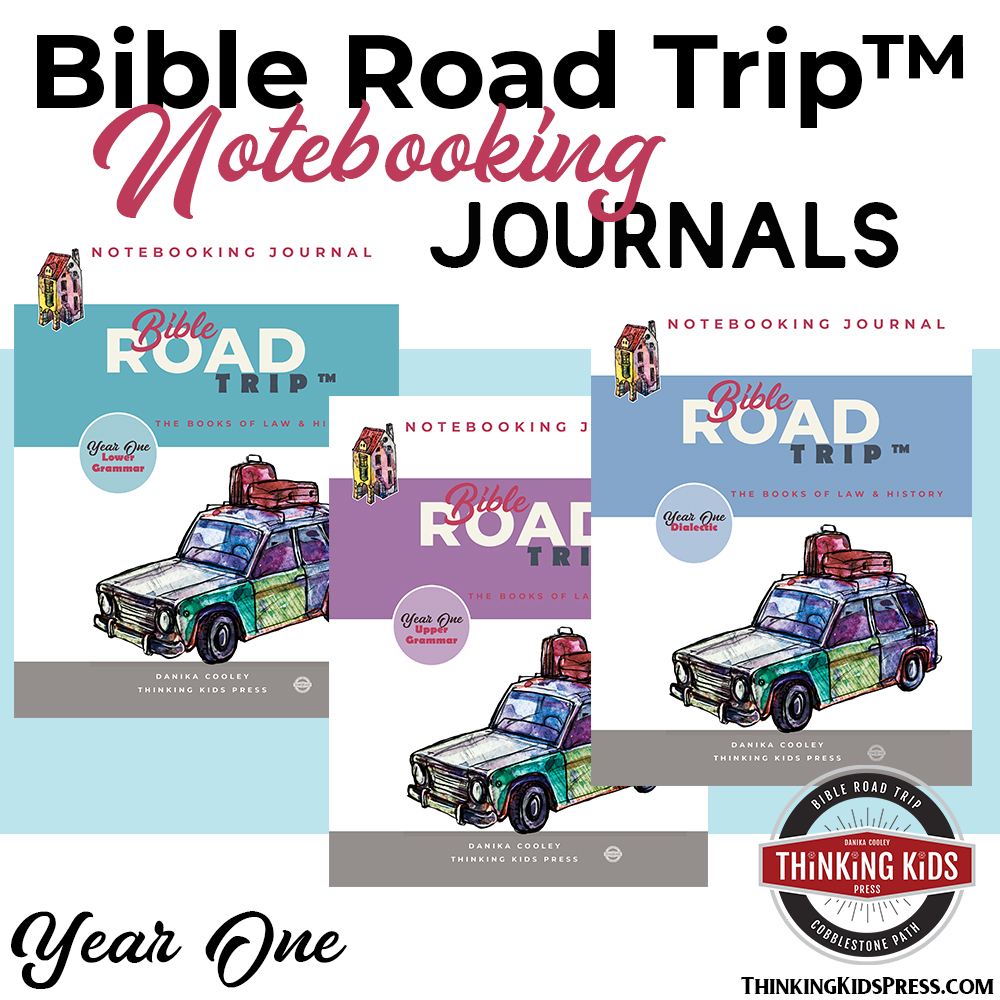 Bible Road Trip™ Notebooking JournalsLearn More Here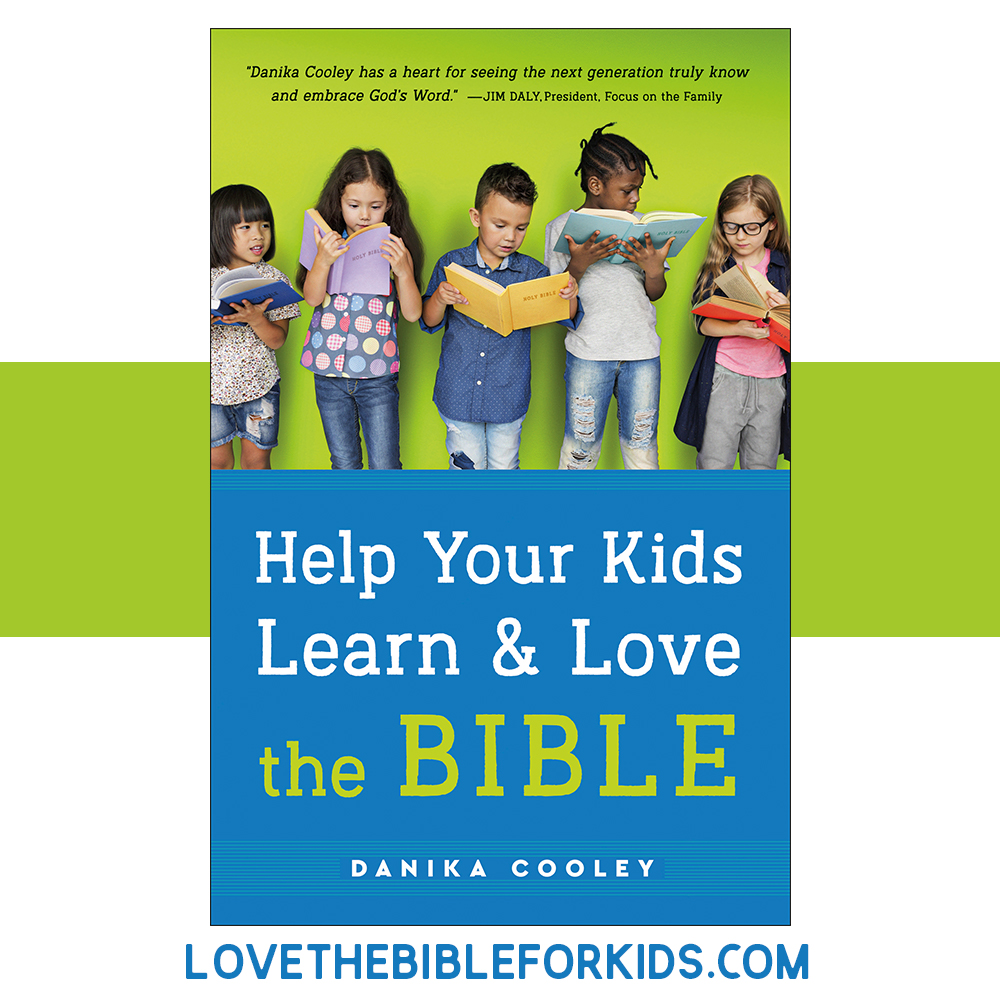 Help Your Kids Learn and Love the BibleLearn More Here
---

Christian Biographies for Kids | Christian History for Kids | Theology for Kids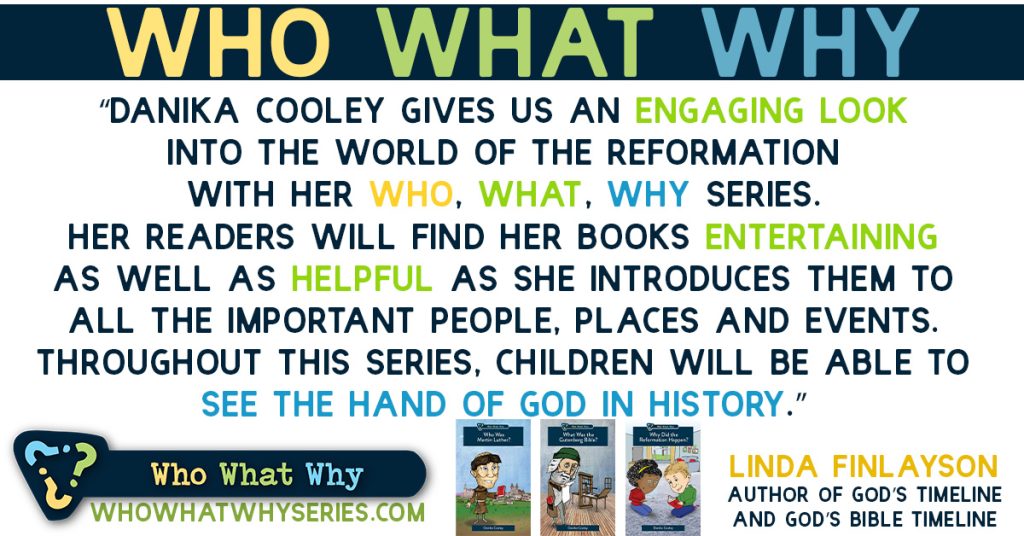 "As for the saints in the land, they are the excellent ones, in whom is all my delight." – Psalm 16:3, ESV  
Christian History Matters for Our Kids.
History matters. Now, more than ever, we see how important it is for our children to know and understand history and the Bible.
Here's why:
God is the sovereign ruler of all things. It's important for our kids to see his hand in the history of nations and in the lives of both peasants and kings. 

Christian history is the story of our family history. Our kids get to see how people who love Jesus follow him.

Understanding history can help our kids learn historic and biblical theology. They learn what the Bible says and what that means for us. They also see when the study of Scripture has taken important turns that have changed the Church.   

Reading Christian biographies and history can be a wonderful way for kids to think outside their own time and culture. God's Church spans centuries and includes people from every nation.    

Christian biographies help kids consider their own faith, walk with Jesus, and the impact their witness may one day have on others–and on history. 
Elementary-aged kids need middle grade resources that are fun, a little sassy, and that teach valuable lessons. 

The Who What Why Series is the perfect resource to teach your kids about history, while helping them apply biblical truths to their lives today.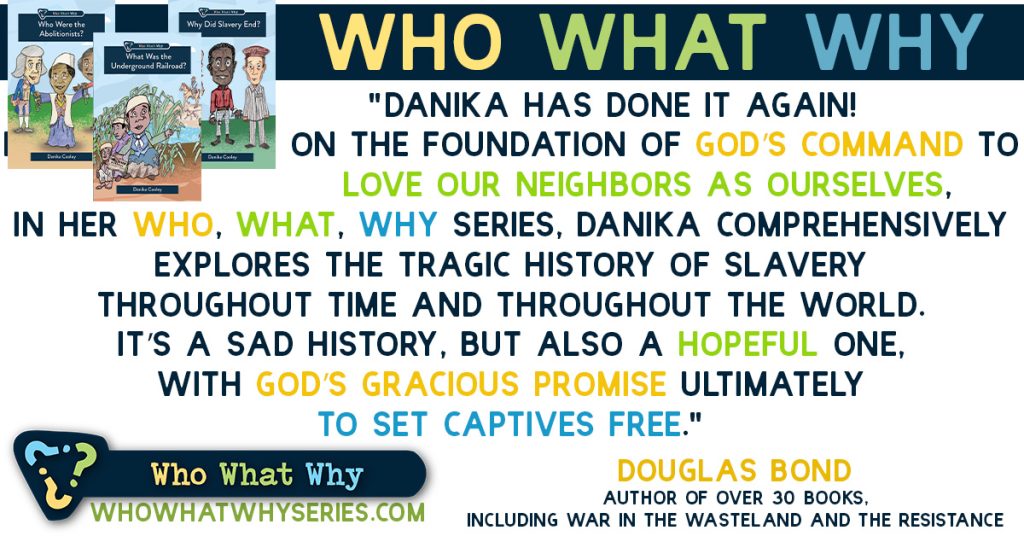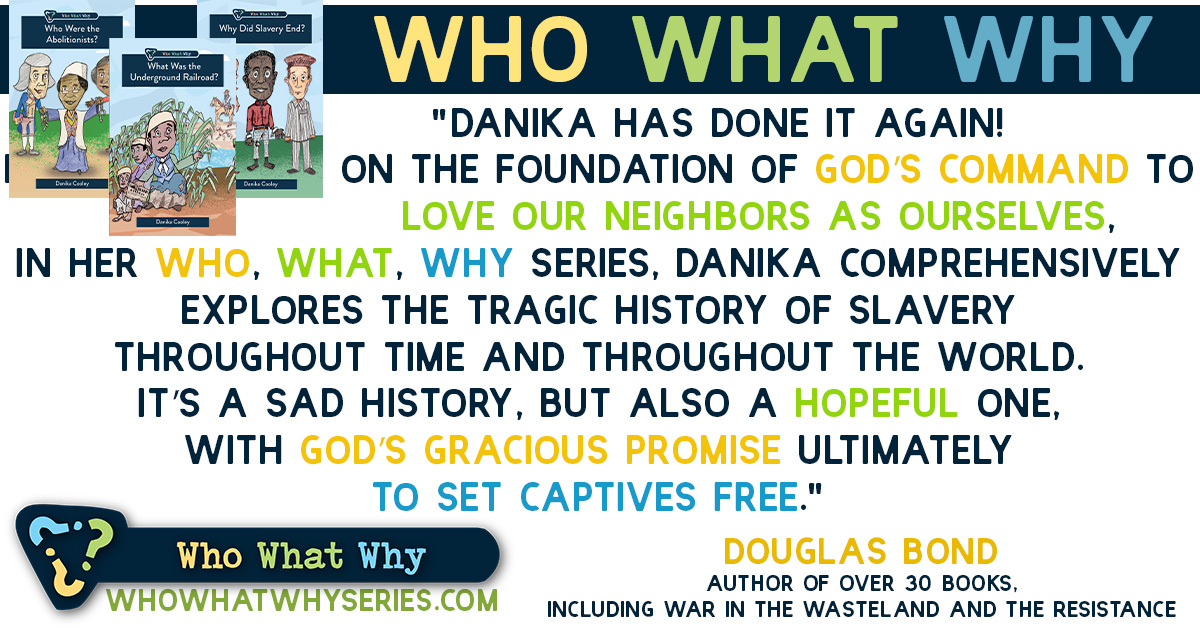 ---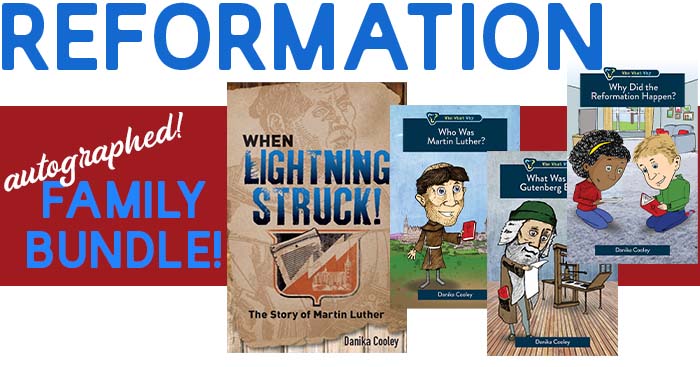 Your kids will love the Who What Why Reformation series with illustrated narratives for 8-11 year olds.
And, Martin Luther's young adult historical fiction story makes the perfect family read aloud!
Grab the autographed Reformation Family Bundle!
---
More Thinking Kids Posts You'll Love!
---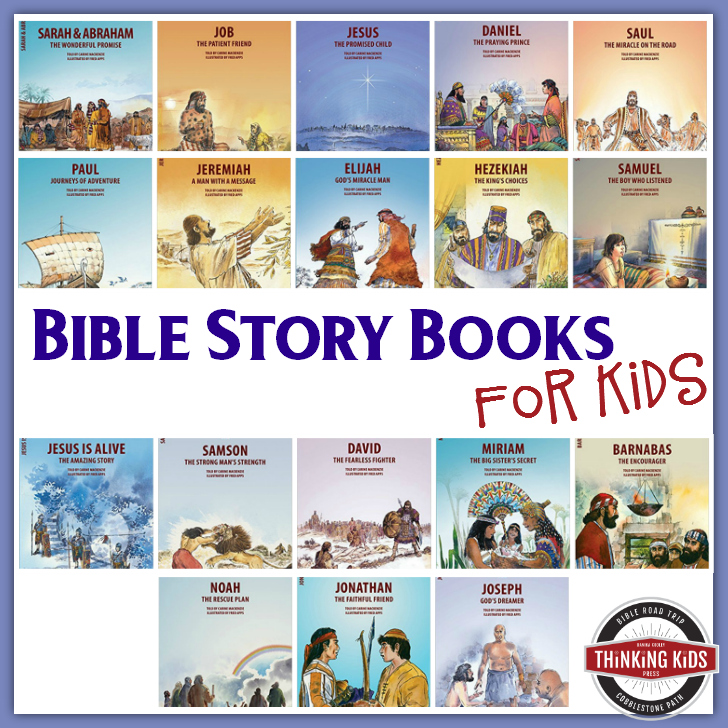 Join the newsletter
Get the Family Prayer Box Project FREE!
Teach your children to pray with this fun project that includes 7 printable sets!