Families are such an amazing gift from God, aren't they? What a blessing it is to be able to participate in the lives of the little (and the not-so-little) people we've been blessed with!
After my post, you'll find some great books for read-alouds.
Our family has some great fun together. We love board games, read-alouds, and the occasional movie night. There's no place quite like home.
I've found that some of our most wonderful bonding times, though, have been on adventures we've taken. Some of those adventures have cost us a little money, and many have been completely free. I thought I'd share with you some of the fun things we've done together during this family gig. Maybe it'll give you some great ideas of your own!
Creative Family Adventure Ideas:
Head to the beach for the day (river, lake, or ocean)
Go rafting or canoeing
Explore a creek bank
Go camping
Visit a nearby National Park
Go spelunking (be safe!)
Head out for a hike
Ride bikes together–pull the littles in a trailer
Grow a garden together
Learn to cook something new
Go for a drive and look at architectural styles, scenery, or people
Find a new ice cream shop
Go out for hot chocolate and let your kids share their hearts with you
Visit a museum – art, children's, or science (some have free days, and some library systems will let you check out passes)
Visit a zoo
Give your children a few dollars and head to the used bookstore
Go to the fair
Head to a sporting event
Take the kids to a concert (we've been to some that were free or offered $10 tickets)
Watch the sunset
Look at the stars
Catch crawdads or go fishing
Play catch or Frisbee
Take a short road trip
Try a new kind of food (Lebanese, Indian, Thai, Vietnamese…)
Head to the pumpkin patch
Read-aloud as a family (see the list of great books below to get you started)
Remember, for children, everything is an adventure. Your family can make amazing memories in just a few hours, or over a couple of days. Do it regularly, and your children will remember the time you spent with them, and the care you showed in your relationship with them. Even an hour of special time can leave a lasting impression and strengthen a family!
Ok, friends, scroll down to find even more family fun night ideas.  Scroll even further to find an amazing giveaway package with books from EP Books, Christian Focus, and Bethany House (isn't it cool that they sent these?), a game, an Amazon gift card, and Table Talk conversation cards! Awesome, right?
What kind of adventures do you take with your kids?
This giveaway has ended–subscribe to hear about the next one.
Check out this amazing selection of Christian Family Literature from popular publishers. Reading aloud as a family creates long-lasting memories!

God Is Faithful Board Book (Learn about God Board Books)
~ Christian Focus 4 Kids – $3.99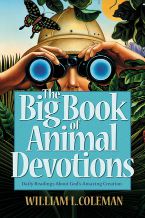 The Big Book of Animal Devotions: 250 Daily Readings About God's Amazing Creation
~ Bethany House – $13.68
Heroes in Black History: True Stories from the Lives of Christian Heroes
~ Bethany House, $12.91
Two Fat Camels: The Story of Two Rich Men from Luke 18-19
~ Christian Focus 4 Kids – $7.99
Lottie Moon: What do you need? (Little Lights)
~ Christian Focus 4 Kids – $7.99
The Hiding Place
~ Bethany House – $7.58
Golden Filly Collection 1
~ Bethany House – $14.40
Growing Up God's Way for Boys
~ EP Books – $12.05
Growing Up God's Way for Girls
~ EP Books – $12.05
Wielding the Sword: Preachers and Teachers of God's Word (Biography)
~ Christian Focus 4 Kids – $8.49
Girolamo Savonarola (Bitesize Biographies)
~ EP Books – $10.99
George Muller: Bitesize Biography (Bitesize Biographies)
~ EP Books – $10.99
Peril and Peace: Chronicles of the Ancient Church (History Lives series)
~ Christian Focus 4 Kids – $9.99
Jesus Freaks: Martyrs: Stories of Those Who Stood for Jesus: The Ultimate Jesus Freaks
~ Bethany House, $13.68
Join the newsletter
Get the Family Prayer Box Project FREE!
Teach your children to pray with this fun project that includes 7 printable sets!