Welcome! If you're interested in discipling children for Christ, I'd love to have you
subscribe to Thinking Kids
. Also, please
follow me on Pinterest
where I've compiled a library of discipleship and homeschool resources for you. Thinking Kids posts contain affiliate links. You can find out more about those on the
disclosure page
.
Every one of my children has loved trucks. They slept with their trucks, they rode in their trucks, they pretended they were trucks…
In fact, one of them grew up to be a diesel mechanic. I still have kids who love trucks!
There's a giveaway in this post!
There are some wonderful secular picture books about trucks. Books I read so many times to my kids that they actually fell apart…..
But you'll be hard pressed to find a book about God for kids who love trucks–until now.
A Book About God for Kids Who Love Trucks
I opened my door the other day to a package. The contents made me laugh.
Inside was a book about God–and about trucks. It seemed so strange–and so awesome. Knowing the book came from Christian Focus 4 Kids, I expected it would be theologically sound. I instantly wished it had existed when my kids were little.
Even better, I found the book was an A-Z book about God, and about trucks!
You can enter to win a copy of this book near the bottom of the post.
God is Better Than Trucks by Sarah Reju
Sarah Reju, a pastor's wife and homeschool mom of five from Washington, D.C., has written a wonderful book about the attributes of God for children. God is Better Than Trucks (Christian Focus 4 Kids, 2017) is a delightful, easy-to-read alphabet book about God.
Each page covers one or two different kids of trucks (and some other fun vehicles). Sarah Reju details an attribute of a truck, then talks about why God is better than that truck. She provides a Scripture verse as well.
For example, for the letter M, Sarah Reju writes:
The MIXER TRUCK needs cement, water, and sand to make concrete, but God made everything out of nothing. God is better than MIXER TRUCKS!

"In the beginning, God created the heavens and the earth." Genesis 1:1
Tell me what kid that loves trucks wouldn't love this book about God? And you can love it too because it shares truth in a fun, childlike way.
---
Purchase God is Better than Trucks
God Is Better Than Trucks: A-Z Alphabetical Book]
---
An A-Z Book About God
The illustrations for God is Better Than Trucks are by Roger De Klerk. They look just like the front cover–bright, cheerful, and modern. I like the fact that the book is illustrated in a manner similar to many of the modern children's picture books you'll find at the library.
The A-Z aspect of the book is a fun addition for young kids just learning their alphabet.
God is Better Than Trucks is a wonderful book about God's attributes written at an appropriate and appealing level for kids up to age 6. Hooray for Sarah Reju. Job well done.
You can enter to win a copy of this book near the bottom of the post.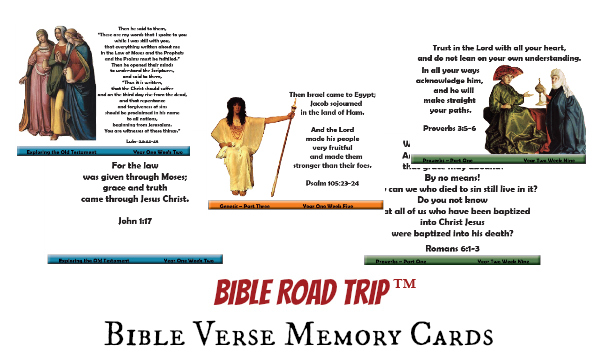 ---
More Picture Books About God from Christian Focus
Wonderfully Made: God's Story of Life from Conception to Birth
Meet Jesus in Mark: His Gospel in 24 Readings
My First Books and More
My Easter Activity Book: 40 Days to Celebrate Jesus' Resurrection
The Dog's Dinner: A Story of Great Mercy and Great Faith from Matthew 14-15
Two Fat Camels: The Story of Two Rich Men from Luke 18-19
Creation Sings: How God's Work Declares God's Truth
God's Family: The Greatest Royal Family Ever
---
A Book About God for Kids Who Love Trucks Giveaway ~ Ends 1/19/18
Void where prohibited by law. Must be at least 18 years of age. Open only to entrants in the United States. This giveaway is in no away associated with Facebook, Twitter, Instagram, or Pinterest. No purchase necessary for entry. Odds are determined by the number of entries. Selected winners will have 48 hours to respond to email notification to claim their prizes or another winner will be drawn.
God is Better than Trucks by Sarah Reju
---
More Posts You'll Love
Write, Color, and Memorize Set: Bible Verses for Children
Best Books about Prayer for Families
26 Fabulous Christian Picture Books for Children
37 Reformation Books for Children and Teens
Build Your Library for the Christian Home
---
Join the newsletter
Get the Family Prayer Box Project FREE!
Teach your children to pray with this fun project that includes 7 printable sets!
~ Danika Cooley
Danika Cooley is the author of When Lightning Struck! The Story of Martin Luther (Fortress Press, 2015), Wonderfully Made (CF4K, 2016), and Bible Road Trip. Her work has been featured in internationally-recognized children's magazines over 150 times.