One of my favorite things about the calendar flipping over to a new year is to look back at the old one and take stock. I also love the "top posts" articles that my favorite bloggers put out. I love to see what their readers loved most, and what I may have missed. It's fun, too, to see what Thinking Kids readers enjoyed most over the course of the year.
In that spirit, here are your favorite Thinking Kids posts in 2016. Check them out and be sure you didn't miss anything! If this is your first time to Thinking Kids, these posts are a great place to start.
Your Favorite Thinking Kids Posts in 2016
With over a quarter million downloads, Bible Road Trip is by far the most popular subject here on Thinking Kids. The curriculum and notebooking journals for Bible Road Trip allow you to lead your children through the Bible in three years, with scheduled reading, discussion questions, background information on each book, crafts, notebooking, memory verses, and more. The program is leveled for preschool through high school, so your family can go through the Bible five times before graduation! You can begin with any year you'd like, and January is a great time to get started.
Bible Road Trip can be downloaded week-by-week by Thinking Kids subscribers. Many users prefer to purchase the affordable full-year PDF downloads for convenience and to save time. Here are a few of the most popular and important posts to get you started: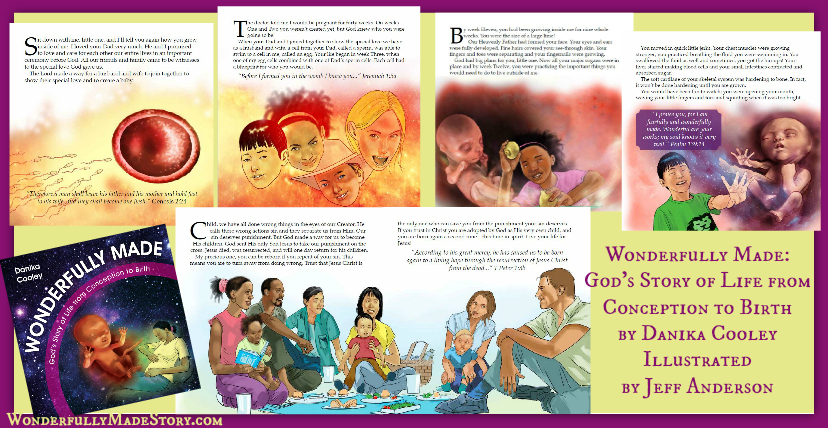 It was so exciting to see my first picture book come out in February, and I was so blessed by the response. Wonderfully Made: God's Story of Life from Conception to Birth is the story of your child's development through 40 weeks of pregnancy. The story has Scripture verses interspersed with the scientific development week-by-week.
The book page has information, endorsements, reviews, and free resources for you to download including a Wonderfully Made lapbook!
I'm so grateful that my historical fiction on the life of Reformer Martin Luther for teens has been so well-received! In fact, the book went to a second printing just a month ago. I've heard that able readers as young as 7 or 8 have enjoyed the book. I've also heard of a group of senior women using it for a book study!
The When Lightning Struck! book page has information, endorsements, reviews, and a downloadable study guide as well as a free 12-week unit study on Martin Luther and his times.
I love these Scripture coloring and journaling books from Bethany House, and it was fun to share my experience and my favorite coloring and journaling tools. This was definitely one of your favorite Thinking Kids posts for the year!
I wrote 10 Cool Facts About Babies in the Womb for my friend Marcy's site Ben and Me. These facts truly are amazing and something you'll want to know about!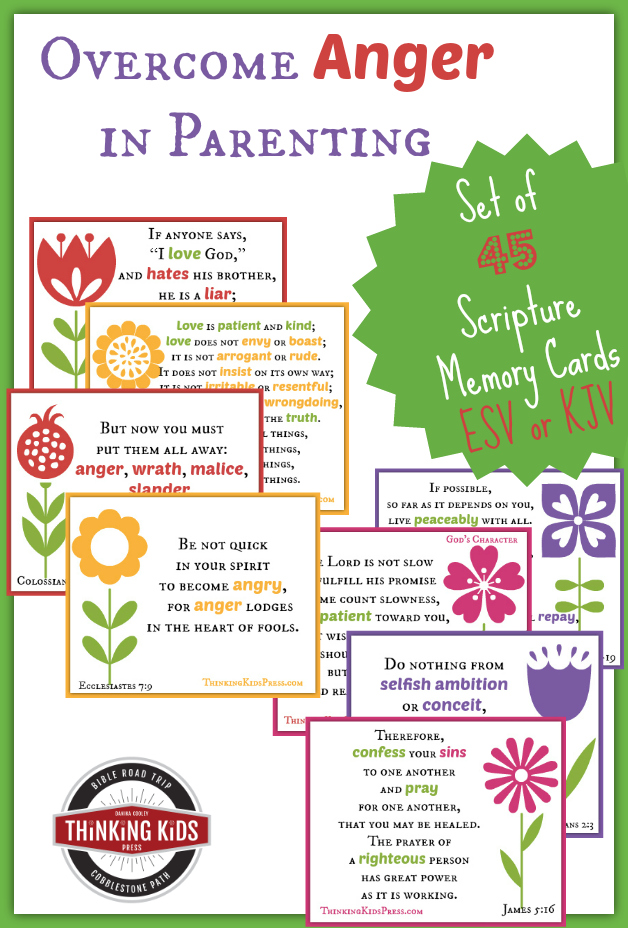 I understand why this post struck a nerve. Parenting is hard, and anger can be a frequent emotion for parents. While the Family Discipleship group on Facebook was discussing Israel and Brook Wayne's book Pitchin' a Fit: Overcoming Angry and Stressed-Out Parenting, I put together 45 Scripture memory cards to help you overcome anger in parenting.
There are some great Christian magazines available for middle and high school students. I let you know about eight of them here in this post. Clearly, there are lots of parents looking for these resources.
My friend Tauna of Proverbial Homemaker wrote this guest post for Thinking Kids a couple years ago. It's become a perennial favorite. She's put together some wonderful activities and lessons on the Wise Men. If you're looking for even more activities and unit studies that center on Christ's incarnation, check out Shepherd Studies and Activities.
Tauna (Proverbial Homemaker) and I put together a post showcasing some of our favorite relaxation gifts for moms. Check out these great little pick-me-ups that you can easily incorporate in your day.
You can spend a ton of money and time on curriculum for your homeschool. To be sure, there are some very important subjects that your kids need to study. These are the three subjects I don't think you can afford to avoid!
The My Timeline Notebooking Journal was so much fun for me to put together. My boys needed a timeline journal for school, but I couldn't find one I loved. I made this journal for them, complete with fine art, Christian quotes, and Scripture verses. It's free to Thinking Kids subscribers, along with an array of other useful Thinking Kids subscriber gifts!
This is my great big, giant list of the very best Christian history books for kids by time period and grade level. It's been fun to see that so many other parents are interested in teaching Christian history to their kids!
I plan 36 weeks of homeschool curriculum all at once. Here I explain why, and give you over 220 pages of tools to help you plan your homeschool as well.
My boys are in middle school now, and using Apologia science to prepare for college. We used Apologia's elementary series all the way through grade school. It was a great preparatory curriculum for them, and we love their older curriculum as well!
Art is an important way for kids to explore and create. It can seem overwhelming to set up an artistic environment at home, but really you don't need many tools. Find out what you need to get your kids creating.
In 2015, I put together 12 Scripture Memory Booklets for Thinking Kids subscribers. The booklets focus on different aspects of the Fruit of the Spirit. The first booklet is downloadable from this post AND you can access all 12 booklets from the Fruit of the Spirit Booklet page.
Cobblestone Path Church History Research Journals are structured notebooking journals for middle and high school students. The notebooking journals lead students through major Church documents, figures, and even heretical movements. There are 3 journals available in a series of 8. You can download a mini-unit from the Cobblestone Path page.
Help your kids record the books they've read along with their thoughts, the book's plot, genre, and theme. The journal has room for 83 books with classic artwork interspersed. This is another Thinking Kids subscriber gift!
Thinking Kids is a subscriber site, with tons of gifts available for subscribers. This post fills you in on all the details of how to download PDFs from the site.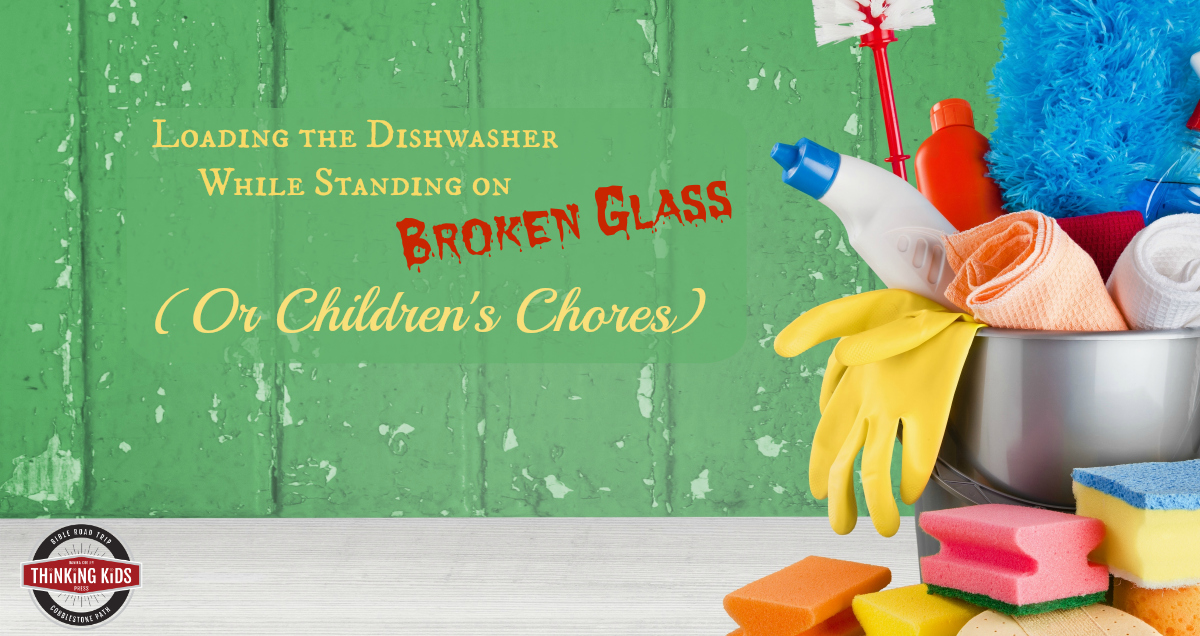 I don't keep fancy charts, but our home is cared for and my boys are responsible. Find out how we handle children's chores in our home.
Join the newsletter
Get the Family Prayer Box Project FREE!
Teach your children to pray with this fun project that includes 7 printable sets!